Search results for tag '
bungie.net

'

Showing results 1 - 2 of 2 matches
Here, There, and Everywhere
A few days ago, Bungie rolled out a new update for their Mobile App. Android users have already been hit with it (you now have access to Bungie.Net Forums and Groups), while iOS users will be getting another upgrade soon. Bungie Mobile keeps slowly building - what will it be like when Destiny finally hits?
Personally, I'm imagining Guardians taking selfies in their bathrooms and throwing instagram filters on their photos of the Venus Gardens...but I think I might be wrong.
Leviathan | Aug 31, 2013 12:58 pm |
link
---
Secrets of the bungie mobile app
Bungie Mobile App users were recently greeted with a bug fix update for Android and iOS devices - some users discovered that they now had the ability to read and post on the Bungie.net forums directly from the app. According to DeeJ, a small group of frequent forum users have been granted access to the test version of the mobile Bungie.net forums. Don't worry, the update will continue to rollout to more users, eventually. Thanks, Xenos.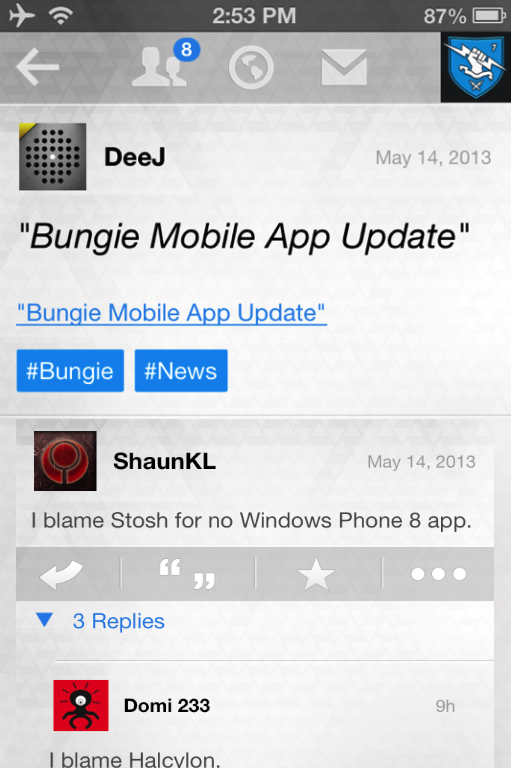 colindosaj | May 15, 2013 03:33 pm |
link
---