Search results for tag '
update

'

Showing results 1 - 25 of 57 matches
DESTINY 2 UPDATE 7.0.5.0

Bungie has posted the latest Destiny 2 patch notes.
Go see what's new.
Destiny 2 Update 2.0 Patch Notes and Beyond

Along with the Launch Trailer, Bungie has released the patch notes for Update 2.0, which brings pretty hefty changes to the way the weapons, exotics, Milestones, rewards, and player abilities work. Some exciting stuff available now, and some more will be accessible when Forsaken drops on Tuesday.

This update isn't the last change that you'll see from Bungie, though, and they've made a post detailing what's to come in the months after Forsaken's launch. Whether or not you buy into the $30 Annual Pass, it looks like there will be quite a few things to look forward to over the next year!


Destiny 2 - Development Update 1-11-18
Destiny 2 Update - 1.0.3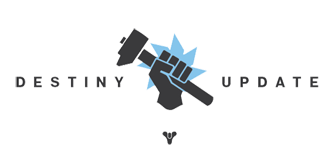 Hot off the heels of last week's 1.0.1.3 Hotfix, the latest update to Destiny 2 has just gone live. While Patch 1.0.3 is mainly focused on tomorrow's Faction Rally, there are a number of important fixes and tweaks to the game, app, and website that should make things better for everyone. Thanks to DiscipleN2k for the heads up!

Administrivia - catching up on updates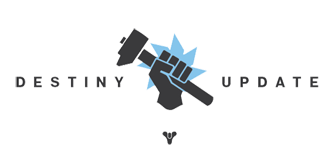 Being gone last week caused the oversight of another important Bungie release - Update 2.4.1, which paved the way for the Hard-mode raid, along with providing support for the Festival of the Lost. Patch notes are extensive; you can read them on Bungie's site, or you can read them in our Patch Notes Archive. Either way, they're worth going over - they contain a lot of useful info, including specific details on what light levels are supported by which activities. Check it out! UPDATE: DOH! Looks like being gone means forgetting to do my homework, too! It was pointed out that there was, indeed, a newspost covering this update - next time I promise I'll look more carefully! I'm leaving this post because it links to the local version, as well.
Destiny Hot Fix 2.3.0 (The One About Hunters)
Betcha can't stick it... anymore. The June update is live, removing the ability to stick Tripmines to enemies (they've clearly learned to lather themselves with oil). Don't despair too much about this and other nerfs, because Hunters (and the other classes) have also seen a number of PvE buffs to help with the Orb-making. And you'll need those buffs, because a few of your favorite weapons have received some balance tweaks as well.
Destiny Hot Fix 2.2.0.2 (The one about melee attacks)
It's a minor one, but the greatly-anticipated Hotfix for melee attacks (discussed in last week's TWAB post) is Live now. Notes are available over on Bnet (and locally), if you're curious about a couple of other fixes included in the patch.
2.2.0 Patch Notes (The One About The April Update)
The long-awaited fix for Birth of History's sunroof has finally arrived! Bungie has posted the patch notes for today's Update over on Bnet. There are a handful of other changes in the notes as well (as if you could want more), so check out what else is in store! Thanks, CyberKN. (We have a local version, for those who prefer.)
Official April Update Preview
On the eve of the April Update, the Destiny Live Team has come together to help make a final preview of what's in store for you tomorrow if you log in to Destiny (you know you want to). Give it a watch!

April Update's PS Exclusives: Zen and the Art of Exploding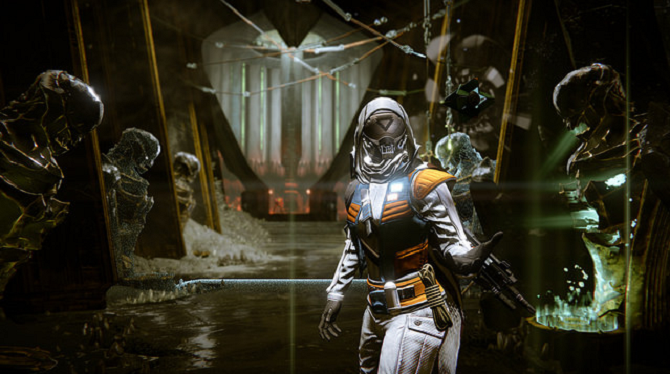 Wondering what the
April Update
is bringing to the Playstation in terms of exclusive content?
Playstation Blog
has a list of the gear and quest coming on April 12. Start stocking up on those Sublime Engrams now to get the new armors!
This Week at Bungie - April 7

There wasn't a whole lot of new information in today's
"This Week at Bungie"
-- mostly just a recap of yesterday's live stream, and some info about Bungie/Destiny-related offerings at the upcoming Emerald City Comicon (for those of you in the Seattle area).
Side-note: can anybody tell me where to get the amazing t-shirt that the lady warlock is wearing in that tweet at the top of the update?!!
As always, you can check out the local copy here if that's your preference.
[you win this time, Speed - ce]
Update Preview
To make up for a somewhat anemic TWAB (or THAB, if you prefer), however, the dev team also posted a very lengthy preview of the weapon balance and ammo economy changes coming in the April Update. This preview really gets down to the gritty details of what changes we can expect for our favorite weapons. I highly recommend checking it out, especially if you want to see just how ridiculously, overdominatingly prevalent the usage of Mida Multitool and 1000-Yard Stare have been in the Crucible lately. We have a local copy, as usual.

April Update Preview Stream (Sandbox & Crucible Changes)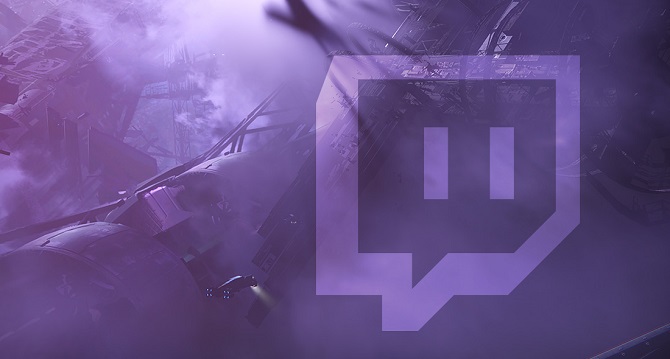 Once more unto the Reef, dear friends, as the final preview stream on Twitch sees DeeJ joined by the likes of Design Lead Lars Bakken, Designer Grant Mackay, and Designer Jon Weisnewski as they discuss Crucible changes, Warlock tweaks (still #1!), and sandbox evolution.
If you're unable to watch the Stream, the megathread over at Reddit will have all of the info, including a liveblog of the stream.
I have a feeling that folks will not have sheathed their swords for lack of argument after this stream, so feel free to join the discussion over on the forum!
You Can't Become Legend Without Reputation...
Confused about how reward packages will change on April 12? DeeJ has posted a detailed explanation of each faction's reward packages (and how much easier it will be to level them up). Give it a read, and go make a name for yourself!
April Update Preview Stream (New Things To Earn)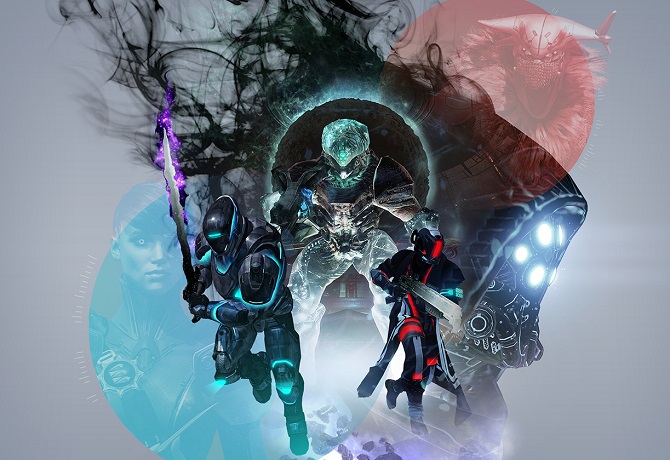 Bungie's April Update Preview stream returns to Twitch, as the Update's new/updated gear and weaponry is shown off. Feel free to discuss the reveal over on the forum!
In case you miss the stream, you can catch the archived version, read the megathread over on Reddit, or head over to the April Update page.

April Update Recaps and Interview
Did you miss the 2.2.0 Update Prison of Elders reveal? Watch the archived stream over on Twitch, or check out the April Update page over on Bnet for a glimpse of what's coming!
CyberKN also let us know about GameInformer's two-page interview with Lead Designer Ryan Paradis, and the accompanying Media Gallery with over a hundred new images of the revamped Prison!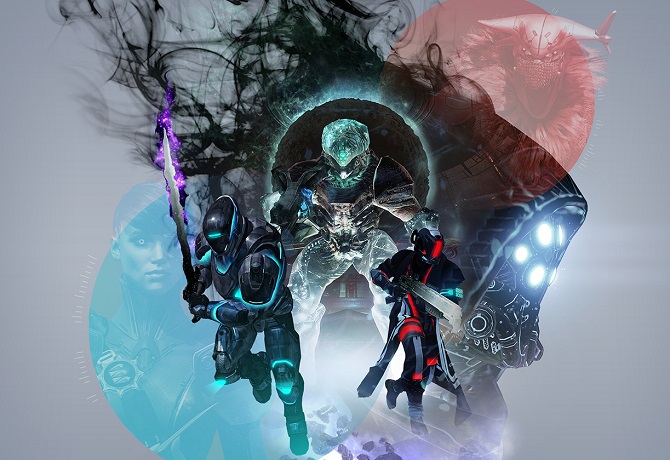 April Update Preview Stream
Can't wait to find out what Destiny's 2.2.0 Update will bring when it deploys on April 12th, 2016? Then join Bungie's own Lead Designer Ryan Paradis and Senior Designer Tim Williams over on Twitch as they preview some of the new PVE challenges that they've helped bring to the (loot) table.

Destiny Update 2.1.1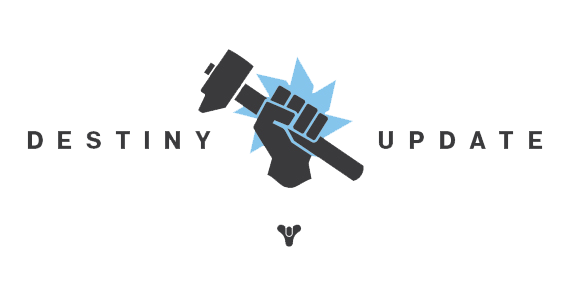 Bungie has released Destiny Update 2.1.1, primarily to introduce Crimson Days, but also to right a few wrongs. Check out the full list on their website (or ours) - and then get in there and play!
Patch Notes Coming In Hot!

Along with the launch of Iron Banner and Tess's Eververse Trading Company, we're also getting Destiny Update 2.0.1 today. CougRon was first in our forum to bring it up, and you can read all the patch notes on Bungie.Net. There's quite a few tweaks and fixes to essentially every aspect of the game, so give it some attention. You can read a local copy here.
Hot Fix 2.0.0.5 - Hammer Spamming Gone, Rewards Restored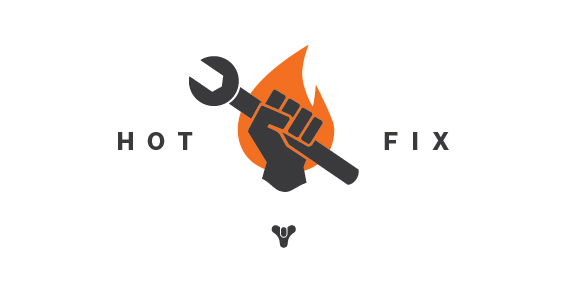 Bungie released a small Hot Fix today, bringing the version to 2.0.0.5. No big changes, but it did fix two issues that were plaguing players since the last hot fix. See the changes at Bungie.net or in our local update section.
Weekly Update and Destiny Update 2.0.0.4
We forgot to post about it yesterday, but the Weekly Update arrived with a review of King's Fall raid top-ten and a blub from Senior Designer Andrew Weldon about the new Zone Control game type that we can find in the Weekly playlist. The weekly update was accompanied by patch notes for Destiny Update 2.0.0.4 which includes bug fixes and mitigation for Three of Coins farming rituals.
Weekly Update: King's Fall and Xur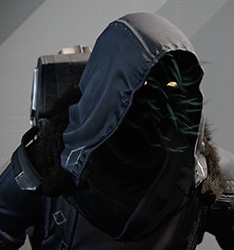 The first Bungie Weekly Update of The Taken King era is
now online over at Bungie.net
! There you can find the new King's Fall Raid trailer, as well as some good information about Xûr's new bag-o-tricks for year two. We'll have a local copy up soon (well,
now
). (Thanks,
Schedonnardus
!)
Bungie Weekly Update 4.30.15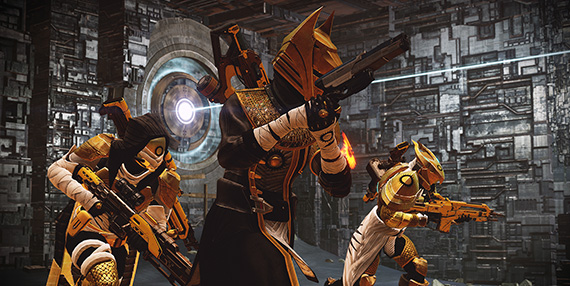 The Bungie Weekly Update recaps the Trials of Osiris reveal and highlights some of the Crucible tweaks and changes players can expect after downloading the 1.2.0 update on May 19th. Players who did not purchase The Dark Below will have access to all three PVP maps - neat! Also, be sure to check out how you provide aid to the people of Nepal though the Bungie Foundation. Next stop, The Prison of Elders! Thanks, CyberKN. (It's local, too)
Bungie Weekly Update - Reef Madness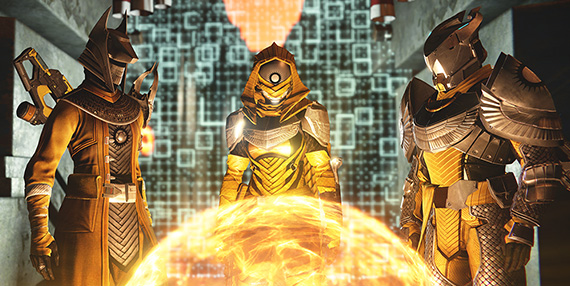 The Bungie Weekly Update is live and is chock full of House of Wolves information. There's a concise summary of what Bungie presented during the live-stream of the Reef (the stream is also archived). There's also an update on the changes being made to commendations with the release of HoW - woo! The next Iron Banner will start with the weekly reset and DeeJ has the scoop on what gear you'll be working towards. Be sure to also check out the latest Destiny support update! Lastly, don't forget to tune in on April 29th at 11am PST for a first look at the Trials of Osiris. (For those who need it, it's local, too.)
1.1.2 - here tomorrow!
From Bungie's Twitter feed:
(Thanks, CyberKN!)
Sandbox Update Incoming
A wild repairman appeared in my office. He's gone now. Let's play catch-up!
Bungie detailed a long list of tweaks coming to your weapons in Feburary. And when I say detailed, I mean it. There's numbers, stats, and graphs to fill you in on the technical side of things as you read about your favorite weapon getting nerfed or the weapon you wanted to like getting a boost. The biggest changes come in the form of Pulse Rifles and Shotguns getting a lot of love! There's already a big thread discussing the update here. (Thanks JDQuackers!)