Search results for tag '
death

'

Showing results 1 - 1 of 1 matches
Destiny Drawing Board: Red Death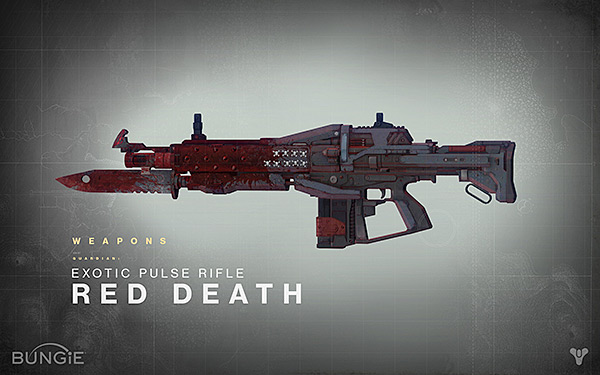 Bungie today kicked off a new Bungie.net feature they're calling Destiny Drawing Board by profiling an exotic pulse rifle named Red Death. And what an apt name it is, this thing just looks visceral!
We get a gorgeous wallpaper, some nice background about the history of the weapon and its development, and a sneak peek at what it'll look like in-game for those Guardians lucky enough to win it from their enemies.
I'm definitely looking forward to more entries in this series! (Thanks, Grim IV).

Beorn | Aug 15, 2013 04:45 pm |
link
---