Search results for tag '
red

'

Showing results 1 - 14 of 14 matches
Postcards from Destiny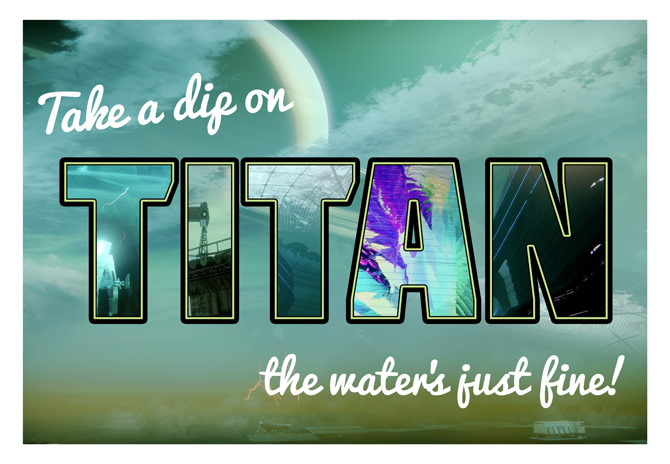 Saw a post on reddit, from /u/Pixel_Bright - it contains a series of postcards from around the solar system. I love these! Check 'em out.
Luke Smith Answers Questions From Twitter
Ever wonder what kind of music Ghaul listens to? Will Destiny 2 have a PTR? Will Fusion Rifles be nerfed before the game even comes out? These important questions and more get answered by none other than Bungie's own Game Director Luke Smith, in a video that is both entertaining and educational, so check it out! Thanks go out to INSANEdrive for the heads up!

Flamesword vs TripleWreck
Last weekend Red Bull hosted a Rift Exhibition with some popular members of the Destiny community. Team Flamesword faced off against Team TripleWreck in a best of 7 competition. DeeJ and Lars were also on site to commentate. If you haven't had a chance to see a full match of Rift, especially with great Destiny players, give it a watch:
(Thanks to iconicbanana for reminding me on the forums)

Drink To Win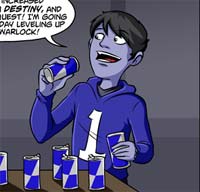 Last week, Ctrl+Alt+Del
took at look
at the Red Bull/Destiny situation... and I laughed. Sometimes, it's something you just didn't think of! Thanks,
Xenos
.
Fan Art Rocks
This picture
showed up
on reddit
a couple of weeks ago - the artist, NKOV (she goes by deealeksei on reddit) drew her boyfriend's guardian as he visited Venus. It's spectacular, and you should see it. (
Her own guardian
is also in her DeviantART gallery.) Check 'em out!
Bungie's Destiny in Destiny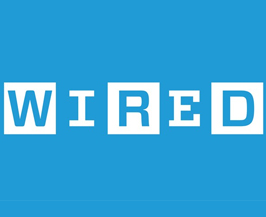 Wired has a great article about the history of Bungie and how they got to the point they're at now, about to release Destiny. Covers a lot of history as well as talks about their mindset in building Destiny. (Thanks to GrimBrother IV for pointing it out on the forum)
Choose Your Destiny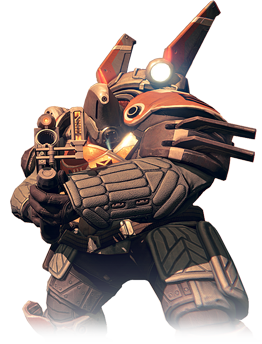 The time has come to choose which platform you'd like to redeem your Destiny Beta code for at
Bungie.Net
. Pete the Duck pointed it out on our forum and
showed you
how to find the spot quickly.
MLG Pro Joins Destiny Team
With somewhere between 5 and 600 people now in the studio, it's almost like working at Bungie is nothing special - I mean, everyone's doing it, right? Every once in a while, though, we hear about a hire that causes speculation through implication - and Gamespot noticed one that does just that. Former MLG Pro Bonnie 'Xena' Burton tweeted yesterday that she's joining the Bellevue crew - she brings some interesting skills to the table! If we learn more about what she'll be doing, we'll let you know.
The end of an era?
I'm not at all sure what to write here - so I'll present the facts, as we know them. Last night, Marty O'Donnell, the man behind Bungie's music since 2000 (well, 1997, really), tweeted this:
And a little later, Bungie put up a post on Bungie.net that doesn't really explain anything, but does suggest that the Tweet is not just a joke.
For more than a decade, Marty O'Donnell filled our worlds with unforgettable sounds and soundtracks, and left an indelible mark on our fans. Today, as friends, we say goodbye. We know that wherever his journey takes him, he will always have a bright and hopeful future.

We wish him luck in all his future endeavors.
There are discussion threads all over the net - we have one on our forum, NeoGAF's is fast-moving and huge, Reddit's is growing... if we learn more, we'll let you know.
Whatever this means, it saddens me, personally.
Yep, slow week
Not sure where all the admins are these days - but I'd like to personally apologize for a lack of interesting stuff to look at this week. To make it up to you, here are three sketches done by redditor Alt_Historian - I thought they were fun! (You can provide feedback in this reddit thread.)
When your Secret Santa has contacts...
tommy1005 is a reddit fan who participated in reddit's Secret Santa 2013 - and he was lucky enough to be paired with someone with access to Bungie's studio. (They also had access to the 343 studio, and tommy1005 also received awesome Halo goodies... but we're talking about Destiny here.) Go check out the signed poster he got... and drool.


Destiny Drawing Board: Red Death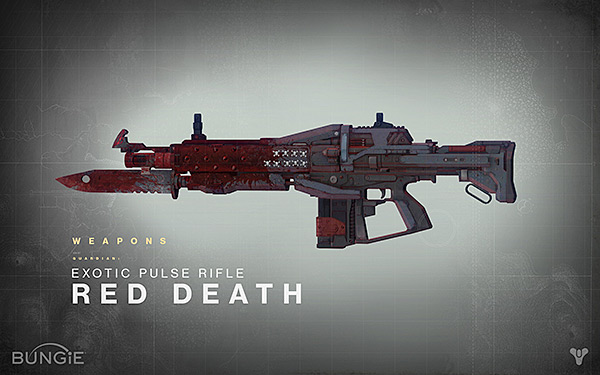 Bungie today kicked off a new Bungie.net feature they're calling Destiny Drawing Board by profiling an exotic pulse rifle named Red Death. And what an apt name it is, this thing just looks visceral!
We get a gorgeous wallpaper, some nice background about the history of the weapon and its development, and a sneak peek at what it'll look like in-game for those Guardians lucky enough to win it from their enemies.
I'm definitely looking forward to more entries in this series! (Thanks, Grim IV).

Sitting alongside Harry Potter
Wired.co.uk has a very interesting article about Destiny's past, present, and future, which includes some revealing numbers on how Bungie has grown in recent years:
How large a group? "It's around three times the size of the Halo Reach development team," Butcher, the game's lead engineer, tells Wired.co.uk. "If you count all of the test and development and support staff then we're over 400 people."

For perspective, the size of the team working on the next big-budget Call of Duty title, Ghosts, in-house at Infinity Ward is 125, in addition to about a few contractors and additional work done at partner studios.
Be sure to read the rest of the article to see how Bungie learned from ten years of making Halo. (Afterwards, discuss it in this thread Xenos posted!)
Traveler, I choose YOU!
Gotta love Reddit denizens... thanks, MrPadraig08.