Search results for tag '
friends

'

Showing results 1 - 2 of 2 matches
That's what friends are for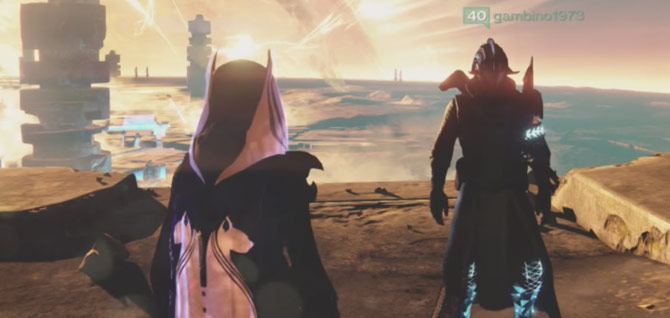 Kotaku has
a heartwarming story
for you this week. Mike Mariana was a Destiny player who was dying of colon cancer - but before the disease took him, his friends got together and helped him reach the Lighthouse. (They also helped raise thousands of dollars to help his family handle some of his medical bills.) Gamers rock.
Claude Errera | Mar 5, 2017 02:38 pm |
link
---
Crowdsourcing the console choice

Schooly D has
set up a Google Docs spreadsheet
that you can add yourself to - it will keep track of the DBO community's intentions as far as platforms to play Destiny on. Wondering which of your friends are planning to buy the same next-gen console that you're looking at (or which ones are staying behind with you on your current-gen choice)?
This will make life easier!
(It's only as good as it is complete... so add yourself today!)
Claude Errera | Oct 7, 2013 04:41 pm |
link
---