Search results for tag '
play

'

Showing results 1 - 25 of 108 matches
Gambit Gameplay from E3
Our own mastrbiggy was able to grab some video from a Gambit match at E3 this week; it's not him playing, but the footage does a decent job of showing the various aspects of a Gambit match. Go take a look! (Watch on YouTube for full res; 4k should be available - if it's not, wait a bit and try again.)
Destiny 2 - Playstation Exclusives Trailer
Today, Bungie not only gave us a better look at Ghaul, but for those on the Playstation side wondering what "greatness awaits" when the game launches on September 6th, a trailer featuring the first wave of exclusive content also dropped. Check it out!
Aksis Cosplay - Wow!
Over on Facebook, Spartan Jenzii posted the finished version of her Aksis cosplay... and it's incredible.
Destiny 2 Gameplay Reveal
Bungie has finally revealed Destiny 2 gameplay! They covered a lot of details about new features in the 1 hour long gameplay reveal, but if you don't have an hour go ahead and watch the short gameplay trailer! Both are embedded below:
Destiny: The Collection Exclusives Trailer
Wondering what new content is coming to a PS4 near you with the launch of Rise of Iron? Sony has released a trailer for the Playstation exclusives included in the upcoming expansion (as well as the Collection bundle). The Mercury aesthetics never get old, and Icarus sure looks... Sublime. Only three days left, Guardians!
Cosplay, and then some
Brian Cook put together a Hunter cosplay costume... and then took some spectacular pictures. Click the thumbs below for screen-sized versions, or download the high-res originals linked below. I love these!
He started a thread on our forum, so go and let him know what you think!
April Update's PS Exclusives: Zen and the Art of Exploding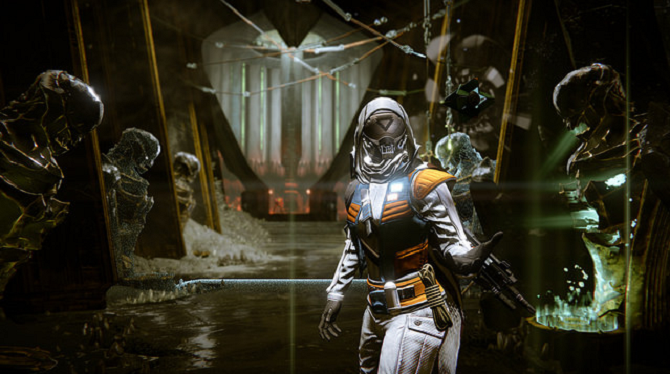 Wondering what the
April Update
is bringing to the Playstation in terms of exclusive content?
Playstation Blog
has a list of the gear and quest coming on April 12. Start stocking up on those Sublime Engrams now to get the new armors!
PvP Gameplay from Acclaimed Director CruelLEGACY
These two videos have also been quietly sitting in our news queue, but they definitely deserve to see the light of day! If you're in Destiny withdrawal, have at them:
Coming Soon - Conversation With Creators
Playstation is kicking off a new series of interviews, called 'Conversations with Creators'. They look to be roundtable discussions with Wil Wheaton as the moderator. Episode 1 will feature Bungie, with Jason Jones, Luke Smith, Ryan Ellis, and Jason Sussman participating. It airs on July 7, and the official page has just a Wheaton-hosted promo... but Facebook has a 90-second excerpt from the interview itself - this looks to be fantastic!
Let's Play Destiny Co-op #62 Skoriks Archon-Slayer
Narcogen let us know last week that Rampancy's Let's Play Destiny jumped into a House of Wolves mini-mission - Skoriks Archon-Slayer. Go watch!

Inside Widow's Court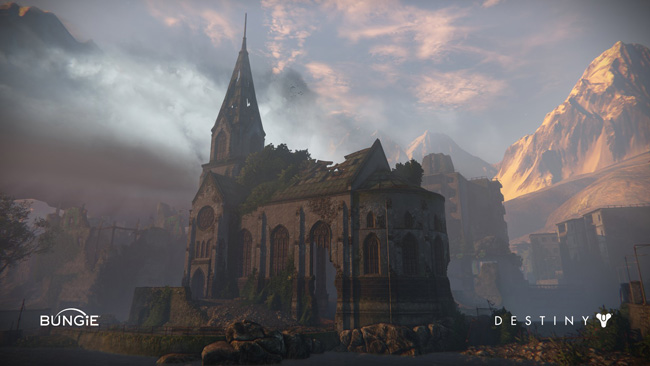 Hedge tweeted of Ethan Scheu's post on his ArtStation regarding an inside look on some of the models and textures that went into making this beautiful new Crucible map for the House of Wolves DLC.
Fate of All Fools - got one yet?
Wow, we're behind on stuff. Sorry! This showed up a couple of days ago - the folks at Planet Destiny got together with Bkbunny87, whose husband was awarded the exotic gun 'Fate of All Fools' 6 months ago, far in advance of its release to the general public (you can earn a bounty for it in the Trials of Osiris now). Eric's story is a touching one - if you don't know it, swing by and read the details at reddit. But back to the news at hand! At some point in the past, the PD folks contacted Bkbunny87, and got access to her husband's account for a short time, to create some footage showing off how the gun performs in the Crucible. They promised not to release this footage until House of Wolves dropped, which is why we are seeing it now. What a great story - and what a great gun! Thanks, unoudid.
Enter the Inferno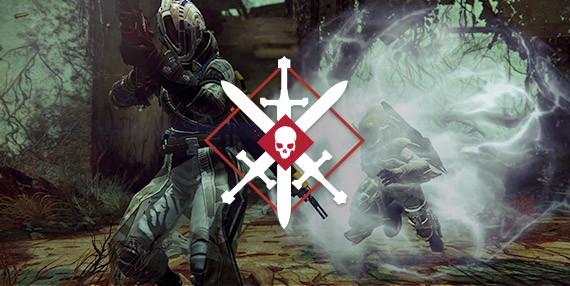 Bungie's Swat-like mode for the Crucible, Inferno, returns today at 11AM Pacific. Last time it was with Control gametypes, now it's Clash. More details at B.Net. Thanks Blackt1g3r!
Emerald City Cosplay
The Emerald City Comic Con was this last weekend in Seattle and Destiny cosplayers were out in force. Twitter were was all atwitter with photos (Mehve shared some, Hedge shared others, Air Bubbles herself cosplayed as the Queen, and there's many more examples). Impressive!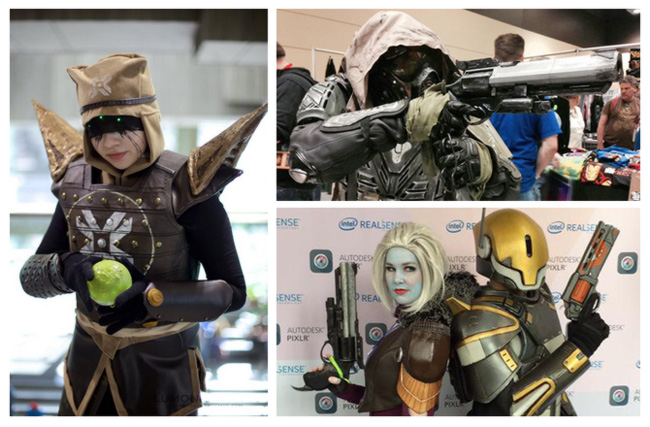 Let's Play #49: Vault of Glass, Hard Mode
Rampancy returns to the original Raid to bring you more of their co-op adventures!
"ChrisTheeCrappy takes over sherpa duties and shepherds us through the Vault of Glass, this time on Hard mode, where revives are disabled in death zones."

Apparently 'sherpa' is a term now. I'm always the last to know these things...
Let's Play Destiny Co-Op #48: End of Crota Part 5
Rampancy and crew switch up their strategies in their battle against a lord of death.
Let's Play Destiny Co-Op #47: End of Crota Part 4
Rampancy has now reached the true embodiement of Crota and begin their attempts at taking him down.
Let's Play Destiny Co-Op #46: Ir Yût Deathsinger
Rampancy continues their campaign to finish Crota's End in part 3 of their Raid videos.
"Another witch has crossed our path-- Ir Yut, the Deathsinger. Until we defeat her, we cannot attack Crota. We have to survive her dark liturgy of ruin."
Let's Play Destiny #45: End of Crota Part 2
Narcogen and crew burn their bridges (and cross them too) in the chaos of Crota's middle sequence.
The Third Man Gets His Due

SKSProps is obviously talented if you take a look through his DeviantArt gallery. I'm not sure if this Mask of the Third Man recreation inspires me or terrifies me! He's also got another Hunter helm, a lot more shots of this Mask, and he's recently started a chest piece.
Let's Play Destiny Co-Op #43: Eyes of the Forsaken
From our friends at Rampancy: The Urn is full; Eris wants us to take it to the moon, summon the Forsaken, and take their eyes. Personally, I'd have thought she already had enough of those.
We apparently missed posting Episode #42, so be sure and catch up on that one, too!
Let's Play Destiny Co-Op #41: Gather Their Faith
The Dark Scum-bucket of Darkness, or the 'Urn' as you may know it, continues to be filled with creepy things by Rampancy's crew in their latest episode:
Let's Play Destiny #38 & #39
These episodes of Rampancy's Let's Play series tackles the Dark Below Strike and the final Eris Quest. Get to watching!
The Queen of the Reef Will See You Now
Hedgem0ny tweeted a pretty cool candid of a Queen of the Reef cosplay by Sandmuffin. You can check out the cosplayer's Facebook page here. Impressive!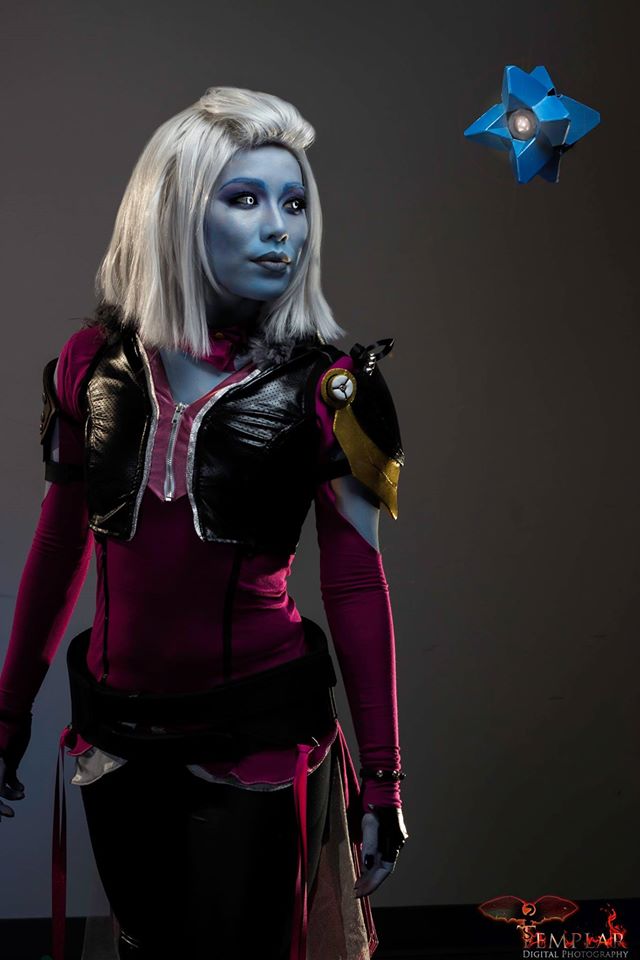 Let's Play Destiny #37: The Heart of Crota
Rampancy tackles one of Eris's multi-part quests in this episode, as well as featuring some happen-stance public events that occurred in the process!