Search results for tag '
humor

'

Showing results 1 - 2 of 2 matches
Queen and Crow
While the above is most relevant right now, Dulcamarra has other cute Destiny-related cartoons on their DeviantArt, like below. Discovered via Hedge!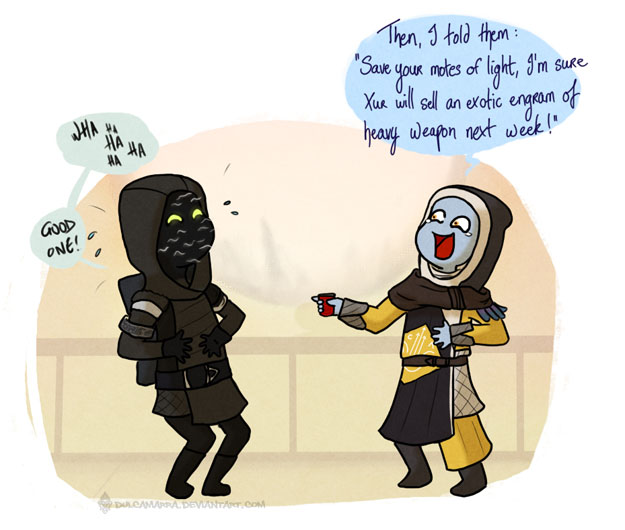 Leviathan | Apr 27, 2015 04:47 pm |
link
---
On Second Thought...

INSANEdrive
dropped off a comic strip
that expresses (in a pretty funny way) one of the oddities of the Destiny universe. I mean... what were they thinking?
Claude Errera | May 26, 2013 05:33 am |
link
---