Search results for tag '
osiris

'

Showing results 1 - 4 of 4 matches
Stories of the Hunt

Over the past few days, Bungie has been releasing stories leading up to Season of the Hunt. Tales of Osiris and The Crow (so far). cheapLEY has started a thread on the forum with links to each story. Grab a coffee or beverage of choice and enjoy the reading.

ManKitten | Nov 17, 2020 10:34 am |
link
---
Destiny: Fall of Osiris 2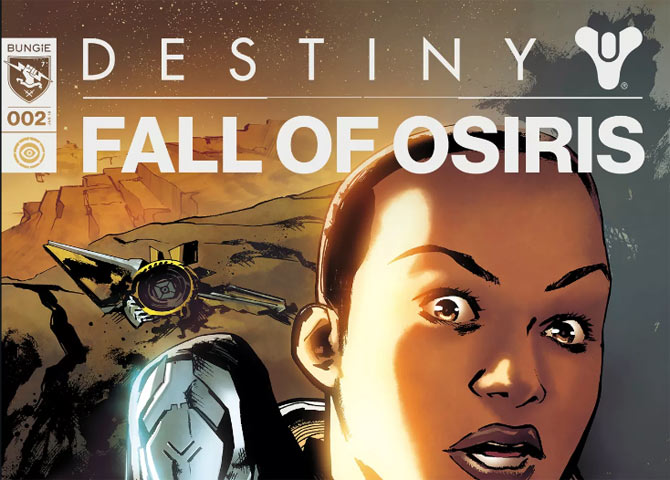 Bungie has published
the second issue of its tale of Osiris' banishment
on their Comic site - swing by and read it! I got a taste of a different sort of Speaker in this one. (If you missed the first one, last month, we talked about it
here
. It's also accessible from the Comic Reader the first link goes to.)
Claude Errera | Jan 31, 2018 11:55 am |
link
---
Destiny: Fall of Osiris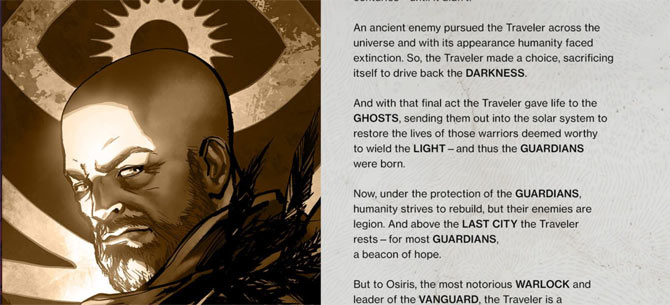 Bungie has released Fall of Osiris, their first webcomic from the world of Destiny. Swing by
comics.bungie.net
to read it! It's pretty great to get some visual backstory on the characters that have informed the world we've been playing in for years...
Claude Errera | Dec 20, 2017 06:29 pm |
link
---
Trials of Osiris - streamed Wednesday!
Bungie released a teaser for the Twitch stream reveal of Trials of Osiris, coming in next month's House of Wolves Expansion. (We put up a local copy, as well.) Be sure to tune in to their Twitch stream tomorrow, at 11am Pacific, with Bungie hosts Derek Carroll and Lars Bakken, and community guest tripleWRECK, for all the details!
Claude Errera | Apr 28, 2015 11:24 pm |
link
---