Search results for tag '
comics

'

Showing results 1 - 4 of 4 matches
Destiny: Fall of Osiris 2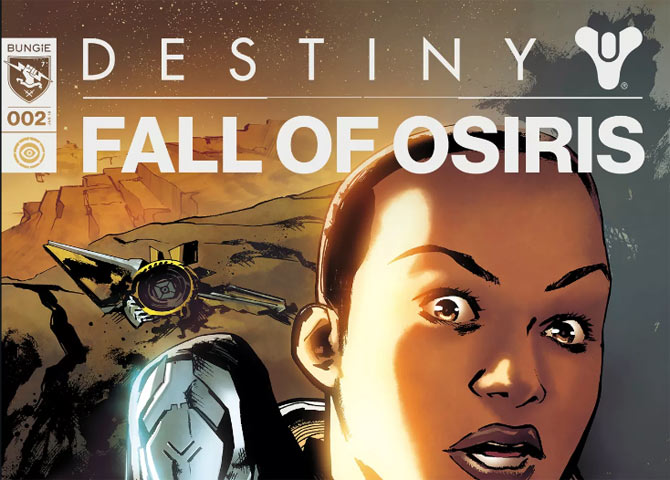 Bungie has published
the second issue of its tale of Osiris' banishment
on their Comic site - swing by and read it! I got a taste of a different sort of Speaker in this one. (If you missed the first one, last month, we talked about it
here
. It's also accessible from the Comic Reader the first link goes to.)
Claude Errera | Jan 31, 2018 11:55 am |
link
---
Destiny: Fall of Osiris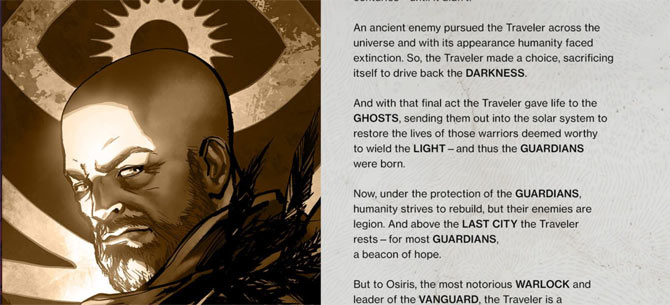 Bungie has released Fall of Osiris, their first webcomic from the world of Destiny. Swing by
comics.bungie.net
to read it! It's pretty great to get some visual backstory on the characters that have informed the world we've been playing in for years...
Claude Errera | Dec 20, 2017 06:29 pm |
link
---
Catching Up With The Community
There's so many great sites and resources for fan creations that we don't get around to highlighting them as much as we did in Bungie.Org's past, but its time to talk of a few closer to home.
- Hedgem0ny of Samurai Fronk fame released the first issue of an impressive new Destiny comic entitled "Novum". A Titan and his Ghost walk into the Darkness of the Moon...
-INSANEdrive wrote an all-encompassing, short novella regarding his thoughts of the first year of Destiny on our forum.
-Leviathan drew a Pretra
If you're reading and finding yourself with some of your own fanart, whether it be visual, musical, and beyond, feel free drop us a line or post in the forum. We'd love to see more!
Leviathan | Sep 11, 2015 11:19 am |
link
---
Which Bungie.Org Does This Belong To?
In this week's One One Se7en... wait? What? ...Ah, just read it.

Thanks for coming out of the woodwork, Stuntmutt!
Leviathan | Feb 6, 2015 04:22 pm |
link
---