Search results for tag '
E3-2014

'

Showing results 1 - 4 of 4 matches
PS4 Destiny Hardware Bundle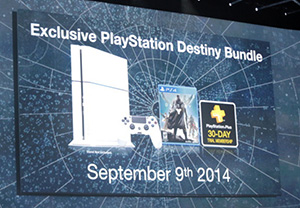 Sony's Press Conference video stream had a rough start, so I missed this, but Polygon is reporting that Sony has a PS4 hardware bundle ready for Destiny's launch on September 9th. The "glacier white" console will come with a 500 GB hard drive, a matching controller, a copy of Destiny, and a 30-day PSN+ subscription.
Beorn | Jun 9, 2014 07:06 pm |
link
---
Public Beta Launches July 17th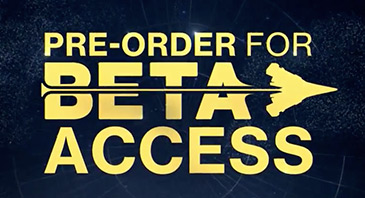 Destiny is big news at the Sony E3 Press Conference, and the hits keep coming with the announcement that the Destiny Public Beta will launch on Thursday, July 17th for PlayStation consoles. We'll keep you posted about the official start date for the Xbox Beta when we have something to report.
Beorn | Jun 9, 2014 06:47 pm |
link
---
Public Alpha for PS4 Launches on 6/12
Sony has announced that a 4-day Destiny First Look Alpha will be available for PS4 owners starting this Thursday, June 12th! If you have a PS4, you'll need to sign up at the PS4 GreatnessAwaits site by June 11th, so be sure to register!
Update: This article previously stated that the Alpha would last three days, but it appears to be four (June 12-15).
Beorn | Jun 9, 2014 06:39 pm |
link
---
Destiny E3 Trailer: New Beginnings
Sony kicked off their E3 2014 Press Conference with a Destiny trailer that sheds a little more light on the story behind our Guardians and the world we'll be exploring, and Bungie posted it to their YouTube page almost immediately. What are you waiting for? Go check it out!
Beorn | Jun 9, 2014 06:24 pm |
link
---