Search results for tag '
beta

'

Showing results 1 - 25 of 37 matches
Destiny 2 - Official PC Open Beta Trailer
Yesterday, Bungie (well, officially NVIDIA, but Bungie) released the official trailer for the Destiny 2 PC Open Beta, coming at the end of this month. The content doesn't look hugely different from the Xbox/Playstation Betas last month (though Harmanimus did notice a few new tidbits), but it's running at 60 frames per second, and it does look rather nice at that framerate. (The version in our Official Vids archive - which, if you haven't visited in a while, is a bit easier to navigate these days - is also 60fps.) Take a look - and prepare for battle in less than 2 weeks! Thanks, DiscipleN2K.
This Week at Bungie - July 13, 2017

The Beta is almost upon us! So this week's update from Bungie goes over the details, telling us what we'll be playing, how to play, and maybe some issues we might encounter. Go read it over at Bungie.net, or here, locally.
Destiny 2 - Official 'Our Darkest Hour' E3 Trailer
As shown on the stage at E3... the official E3 2017 Destiny 2 trailer. Allow me to reacquaint you with Ghaul.
Preorders get early access to the open Beta, launching on July 18 (for PS4 users) and July 19 (for Xbox users). If you don't preorder, you'll get access on the 21st. Full details, including PC dates, can be found at Bungie.net.
Tiny Changes or Large Optimizations

The Playstation Blog recently talked to Jonty Barnes about the Beta and discusses some interesting mindsets they had, especially with how seriously they were taking reactions from the beta and also the kind of things they do plan on changing (or already changed most likely at this point) before release.
People Want Beards!

Jonty Barnes sat down with The Sixth Axis at Gamescom to discuss how well the Destiny beta went, and how that will affect the game in the long run. A lot of good information on topics that haven't been thoroughly covered elsewhere!
Beta to Better
INSANEdrive wrote up a review of the Destiny Beta recently and filled it with a large number of words. But don't worry, he also included a lot of videos to spice it up, highlighting gameplay, bullet sponges, Brutes, and of course, Indiana Jones... Go see what he thought!
No Major Changes, says Hirshberg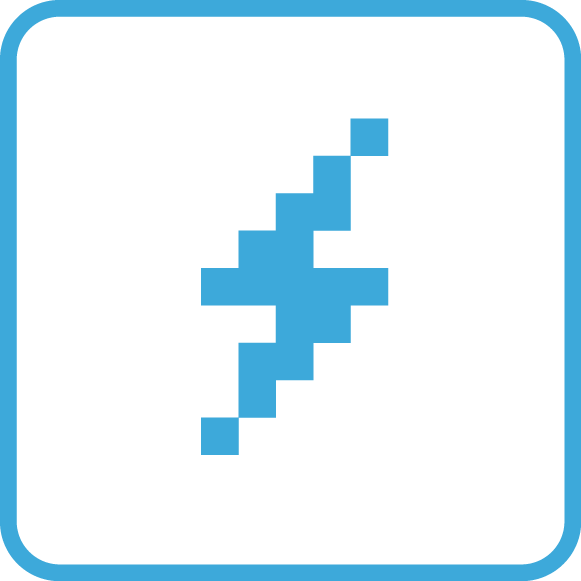 Earlier this week, Eric Hirshberg (Activision CEO) held an earnings call for investors, and discussed the Destiny Beta. He was quite positive about the overall success of the Beta, and stated that it was unlikely we'd see major changes to the game, since the fundamentals were so strong. Nice results from the largest beta ever for a new IP! DualShockers gets the credit for finding this.

Jack Handey would be proud

Diehard GameFAN has an article entitled '10 Thoughts on The Destiny Beta' - they're solid thoughts. For folks following every snippet of content online, you probably won't find much new here - but for anyone who needs a quick refresher (or wants to read a summary of what we know so far from someone who's spent a little time putting ideas together), this is worth a read. Check it out!

We need a montage (or two)
A number of people put together Destiny montages to show off their time in the Beta - we've got a couple for you. l_H4RDC0R3_l announced his joint venture with friends OMGWTF22 and Koonrat15 - and our own TTL Demag0gue told us about his experience, entitled 'Dematage'. Watch both!
Stop and Smell the Space Roses
DestinyOverwatch put together a nice montage that skips the sniper shots and multikills, focusing instead on the gorgeous landscapes found in the Beta. Check out The Beauty of Destiny for some relaxing sightseeing. (Thanks, DaDerga.)
A look back at the Beta

The Verge wonders whether Destiny will be bigger than Halo. I suppose that depends on how you define 'bigger'... check out their thoughts (and the discussion on our forum!). Thanks, Kermit.

Post-Beta
JDQuakers let us know that IGN has a Q & A with Bungie's Urk right here. Some interesting talk on the reasoning behind certain decisions like player names as well as which aspects of the game are still in some deliberation, like voice communication, thanks to Beta feedback.
Personally, I'd be fine with not talking to strangers, though I could see some more Fable-esque emotes, like acting like a chicken or farting for example, could be instrumental in challenging missions.
Fly Me to the Moon

The
Bungie Weekly Update
landed yesterday, and the talk this week is all about the Beta.
Today at 2pm Pacific
marks the beginning of the Big Beta Event that we've been hearing about for the past few weeks, so if you can, be sure to get to your console and block out some time! It sounds like we may be headed to the Moon, and participants will be rewarded with a special Beta emblem, as well.
Beta is now open to all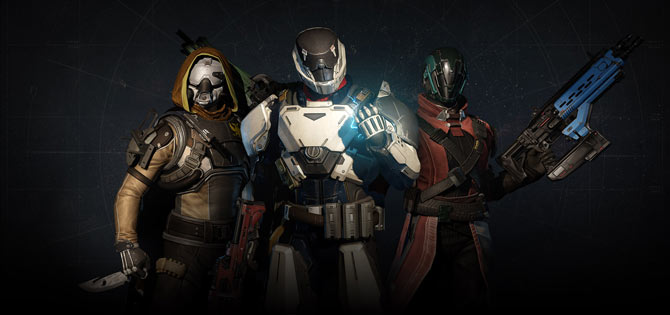 Apologies for not posting this yesterday; it means if you haven't been paying attention, you may have missed out on an evening of Destiny. Bungie has opened the Beta to everyone - not just people with a code. Simply download the Beta on the console of your choice, and get playing! You have until the end of the weekend... and Bungie has made it clear that if you are online on Saturday, it will be worth your while when the game releases:
Yes - especially on the 26th. You want to be there for that day. Report for Beta testing duty at 2PM Pacific. Your rewards will be handsome and permanent.
The Beta Is Back!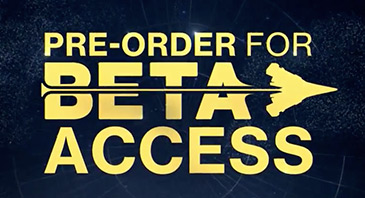 The Destiny Beta is back online a little earlier than expected! They're deploying Xbox codes now, so for those of us who have waited to play, it's time to watch your email or check your Bungie.net Profile and get downloading!
See you starside.
Digital Foundry's Beta Hands-On

Eurogamer's Digital Foundry got down and dirty with the Destiny Beta (using a PS4), and has written up their findings. Their biggest complaint is some judder sensation to lateral camera movement... but according to urk, that might even get fixed before the Beta ends! (Maybe.) Thanks, DaDerga (and uberfoop).

Stuff's Having Fun

The UK magazine Stuff has a review of the Beta - swing by to see what they thought. (Spoilers: they love it.) Thanks, Jason Sussman!

YouTube Beta Walkthrough (Part 1)
NukemDukem stopped by to announce Part 1 of his Destiny Beta Walkthrough - it's nearly 90 minutes long, so if you're looking for long-form watching opportunities, you should check this out.
Jump In. The Water's Fine.
Bungie themselves posted a short (but pretty sweet) teaser for the Beta - if you need your whistle whet, this is just the clip to do it!
For the Chauncey Gardner in each of us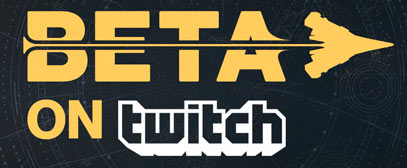 Bungie
listed a number of Twitch.tv users
planning to stream Destiny over the next few days - if you want to watch, this is your list! Thanks,
INSANEdrive
.
Everything you need to know about the beta
The sonyplaystation channel on YouTube has posted 'Everything you need to know about the Destiny Beta' - watch it for a quick summary of what's coming, provided by Bungie employees. Just remember: the Beta starts this summer! (Thanks for that, DeeJ.)

Beta Streamed Live
Bungie and IGN are streaming the Beta live right now - swing by the landing page for context, or just watch the stream below! Thanks, SigbiasSilva. Update: the stream has ended; presumably, it'll be archived and available at some point soon. Update 2: Looks like the stream's on a loop now.

What to expect from the Destiny beta

Eurogamer sat down with DeeJ to suss out what's coming in the Beta - there's some fascinating info in there, so be sure to read it before you start playing! Thanks to Xenos for letting us know!


A reddit user from Australia who works in an EB Games
received some paperwork
explaining the scope of the Destiny Beta - get hyped! Thanks,
kidtsunami
. (If you're worried that this means a large download - you're not alone. bluerunner
pointed out
the size of the Xbox One version (12.63 GB), and the Playstation 4 version is even larger - 14.3GB. The older-generation consoles will likely have smaller downloads.)
Choose Your Destiny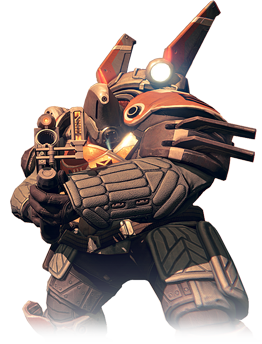 The time has come to choose which platform you'd like to redeem your Destiny Beta code for at
Bungie.Net
. Pete the Duck pointed it out on our forum and
showed you
how to find the spot quickly.