Search results for tag '
TakenKing

'

Showing results 1 - 8 of 8 matches
Overview of PlayStation Exclusives
I don't think we've posted it to the front page yet, so if you're still in the dark on PS exclusives for the Taken King, you can see a full overview of it all here. Thanks Car15 and Korny.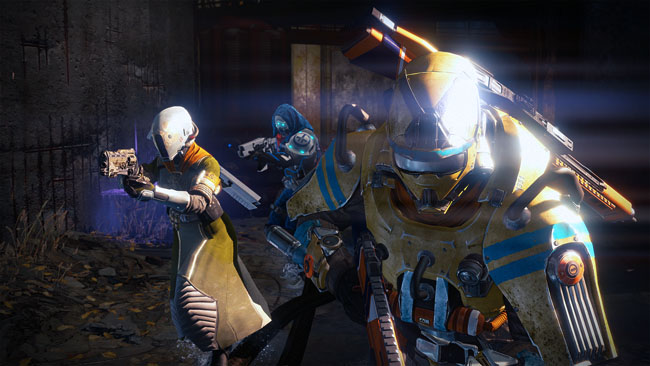 When every enemy is broken...
Taken King Mobile Wallpapers
If you haven't already seen them, Bungie has released some nifty mobile wallpapers featuring the new Taken King subclasses on their Facebook. Grab 'em!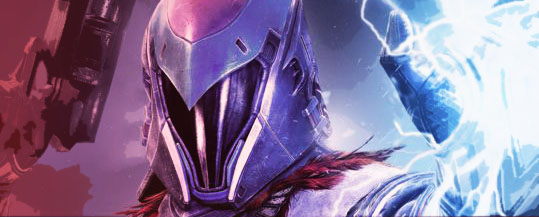 Taken King Information at E3
Many sites have videos and/or articles about Destiny: The Taken King, and I've been doing my best to keep up! Here are a few of my favorites so far:
IGN - Multiplayer footage of Rift, Destiny's new Objective based multiplayer mode (look at all those new weapons!), along with DeeJ discussing the game with Destin from IGN. Also revealed Playstation exclusives will be available for Xbox, and the fact that you can skip cutscenes when Taken King drops. (Thanks iconicbanana)
Kotaku - Information about the first campaign mission that press got to play behind closed doors. (Thanks INSANEdrive)
Reddit - SonOfSeath on Reddit put together graphics of what the new upgrade trees for each subclass looks like (right now).
There's a lot of other interviews out there, pretty much go check any video game news site and you'll find someone talking to a Bungie employee!
Taken King Vidoc - No Legend is Safe
Bungie has posted a Vidoc about The Taken King on Youtube, go watch it!
Interview With Luke Smith and Eric Osborne + New Footage
Youtube's E3 Experience has been going on all day, and after the Playstation press conference Geoff Keighley interviewed Urk and Luke Smith, along with the interview they sprinkled in some new clips from Destiny! SoMxStation on Youtube managed to grab it for us, watch it below!
Taken King Page and Special Edition Details on Bungie.Net
Bungie tweeted about their new page dishing out some info on the freshly-announced The Taken King expansion and the Legendary Edition (think Game of the Year compilation), not to mention a special Collector's Edition including lots of physical goodies as seen below. Avateur started a thread on it in our forum.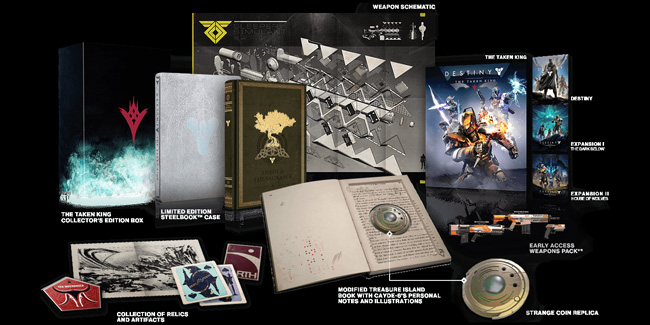 Taken King Trailer
In case you didn't realize, E3 is this week. And at Sony's press conference they showed us the Destiny Trailer. See it below to see all the new little details you can find!