Search results for tag '
E3

'

Showing results 1 - 25 of 74 matches
Gambit Gameplay from E3
Our own mastrbiggy was able to grab some video from a Gambit match at E3 this week; it's not him playing, but the footage does a decent job of showing the various aspects of a Gambit match. Go take a look! (Watch on YouTube for full res; 4k should be available - if it's not, wait a bit and try again.)
Hawt.

Game Critics have listed
their winners for E3 2017
... and Destiny 2 comes away with the Best PC Game. Nice work! Thanks, Genevieve, for
the heads-up
!
Starside Lounge Episode 12 (E3 2017 Edition)
It's hard to believe, but we actually recorded another podcast already! We pore over everything we could scrounge up about Destiny 2 from E3 and discuss Destiny lore with guest Ragashingo. Go listen to it in the archive or on YouTube below:
Things to watch from E3
E3 is now over... but there were plenty of interesting bits that appeared during the week that we haven't mentioned. (Thanks to our forumgoers for keeping us up-to-date!) Here's a quick roundup:
That ought to do it! I'm sure there are more goodies out there - but this should get you started.
Destiny 2 - Playstation Exclusives Trailer
Today, Bungie not only gave us a better look at Ghaul, but for those on the Playstation side wondering what "greatness awaits" when the game launches on September 6th, a trailer featuring the first wave of exclusive content also dropped. Check it out!
Destiny 2 - Official 'Our Darkest Hour' E3 Trailer
As shown on the stage at E3... the official E3 2017 Destiny 2 trailer. Allow me to reacquaint you with Ghaul.
Preorders get early access to the open Beta, launching on July 18 (for PS4 users) and July 19 (for Xbox users). If you don't preorder, you'll get access on the 21st. Full details, including PC dates, can be found at Bungie.net.
Connected Digital World Talks to Luke Timmins
Connected Digital World sat down with Luke Timmins at E3 to talk about The Taken King and just posted the interview on Youtube! Not a lot of new information, but Luke's passion for creating games is always fun to listen to. Go see if you can glean any more info:
A pair of interviews you may have missed
I've been pretty sick for a week, so I've missed a bunch of news. I'll leave out the transient stuff (you either saw it when it came through, or you won't really care about it), but here's a couple of interviews you might find interesting, from E3: PlaystationLifeStyle.net talked to Luke Smith (minimal controversy!), and Game's Princess talked to Mark Noseworthy (summary of TTK). Go watch!

Interview with Mark Noseworthy
While at E3, we had a chance to sit down with Mark Noseworthy, Executive Producer for The Taken King. The interview room was inside an industrial furnace, sitting underneath the sound system for a football stadium during a playoff game... but you should watch it anyway, because he talks about fun stuff. Huge thanks to Colin Dosaj for the filming, and to Cody Miller for making it actually audible.
Taken King Information at E3
Many sites have videos and/or articles about Destiny: The Taken King, and I've been doing my best to keep up! Here are a few of my favorites so far:
IGN - Multiplayer footage of Rift, Destiny's new Objective based multiplayer mode (look at all those new weapons!), along with DeeJ discussing the game with Destin from IGN. Also revealed Playstation exclusives will be available for Xbox, and the fact that you can skip cutscenes when Taken King drops. (Thanks iconicbanana)
Kotaku - Information about the first campaign mission that press got to play behind closed doors. (Thanks INSANEdrive)
Reddit - SonOfSeath on Reddit put together graphics of what the new upgrade trees for each subclass looks like (right now).
There's a lot of other interviews out there, pretty much go check any video game news site and you'll find someone talking to a Bungie employee!
Have a question about the taken king?
We're at E3, and we have a scheduled interview with Bungie in an hour. Got a question you want answered? Post it in this forum thread, and we'll do our best to get it answered!
What is Bungie showing at E3?

Tech Times is speculating that when Bungie shows up at E3 in two weeks, it'll be to show off the next Expansion Pack for Destiny. Information about this so far is sketchy, and based on unofficial sources... but hey - E3 Press Conferences kick off in 14 days!

Guardians of Destiny: E3 Extravaganza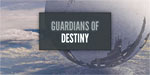 roland told us about the latest goodies from Guardian Radio - there's Episode 65 of their podcast, which is pretty interesting, all on its own... but there are also a whole passel of bonus videos, based on the crew's time at E3. (They were working the Bungie booth, helping fans and showgoers acclimate to the multiplayer content being shown off - they have some great stories to tell!) Check out the forum post for all the links.

Speculate This!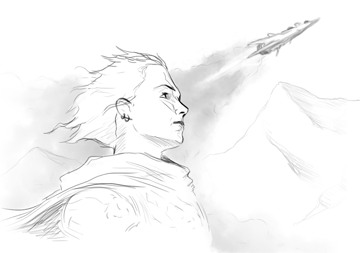 Ragashingo took a closer look at the beginning of the E3 Experience Trailer and posted a write-up in the forum. Go check it out and add your two cents!
PS4 Destiny Hardware Bundle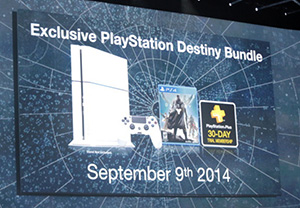 Sony's Press Conference video stream had a rough start, so I missed this, but Polygon is reporting that Sony has a PS4 hardware bundle ready for Destiny's launch on September 9th. The "glacier white" console will come with a 500 GB hard drive, a matching controller, a copy of Destiny, and a 30-day PSN+ subscription.
Public Beta Launches July 17th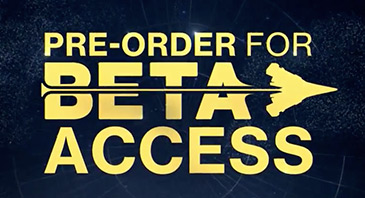 Destiny is big news at the Sony E3 Press Conference, and the hits keep coming with the announcement that the Destiny Public Beta will launch on Thursday, July 17th for PlayStation consoles. We'll keep you posted about the official start date for the Xbox Beta when we have something to report.
Public Alpha for PS4 Launches on 6/12
Sony has announced that a 4-day Destiny First Look Alpha will be available for PS4 owners starting this Thursday, June 12th! If you have a PS4, you'll need to sign up at the PS4 GreatnessAwaits site by June 11th, so be sure to register!
Update: This article previously stated that the Alpha would last three days, but it appears to be four (June 12-15).
Destiny E3 Trailer: New Beginnings
Sony kicked off their E3 2014 Press Conference with a Destiny trailer that sheds a little more light on the story behind our Guardians and the world we'll be exploring, and Bungie posted it to their YouTube page almost immediately. What are you waiting for? Go check it out!
Destiny's Onstage at E3 (Again)
According to CVG
, Destiny will be onstage again at Sony's E3 media Briefing this coming Monday - it's unclear to what degree, but keep your eyes on that live feed! (At the bottom of the article is a list of Destiny destinations; at first glance, there isn't anything we haven't seen before, but maybe a more detailed examination will prove me wrong.) Go look!
You Got the Twitch. You Got the Power.
The folks over at the official Twitch blog have posted their broadcast schedule for E3, and it looks like Destiny will have a 20-minute slot starting at 2:00 pm PT on Tuesday, June 10th. It's not clear what exactly will be shown, but you might want to tune in at twitch.tv/Twitch just in case it's something epic. (Nice catch, ridum!)
Get to E3 this year - on someone else's dime

If you live in the UK (or Ireland), GAME might be able to get you to E3 - they're offering an all-expense-paid trip for two in a giveaway that requires you only to do some tweeting (and following). Nice! (When I mentioned this on our forum, Doooskey pointed out that EA was offering a similar deal here in the US, as well... sign up!)

Putting Bullets on a Pixel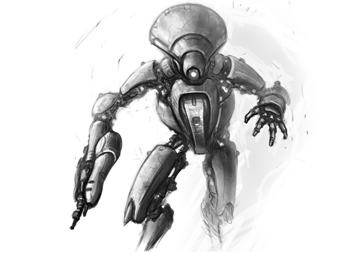 Creative Screenwriting has posted an interview they did with Bungie writer Joseph Staten during E3. It's pretty short and covers much of the same ground as previously posted E3 chats, but Joe has a way with words that makes every conversation sound fresh and exciting. (Thanks, marmot 1333.)
Harold Ryan's E3 chat with Destinypedia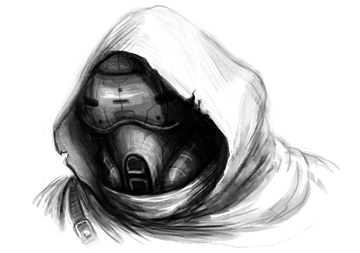 It's hard to believe we're still getting content from E3, but T3CHNOCIDE over at Destinypedia has posted an interview he did with Bungie president Harold Ryan. You can listen to the audio (.ogg, 56.9KB) or look through the text transcript T3CHNOCIDE put together. It's a great read, despite the late arrival; Harold shares some really interesting thoughts here!
A Fan Visits LA
UnrealCh13f got invited to the Microsoft Press Conference at E3 last month, and parlayed it into a full day of activities - and yesterday he wrote up that experience (with pictures!) and posted the result on our forum. After reading, I am reminded of Duncan's assertion that people are the greatest part of E3 - he's absolutely right, and UnrealCh13f's recap shows it clearly. Check it out!

DBO at E3 2013
This isn't a Dragonball Online E3 interview, this is one man's coming-of-age story...well, not really. E3 2013 was an incredible experience and we wanted to share some of those experiences with you. Behold!