Search results for tag '
PS

'

Showing results 1 - 25 of 44 matches
Video Teasers of Taken King's Eight Crucible Maps

Game Informer has put up video previews of every new Crucible map (teasers that include the intro views and a couple of shots of gameplay) on one handy page. They take place in varied arenas across the system - click the link if you want to know exactly where! There's also a ship in one that looks familiar...
Overview of PlayStation Exclusives
I don't think we've posted it to the front page yet, so if you're still in the dark on PS exclusives for the Taken King, you can see a full overview of it all here. Thanks Car15 and Korny.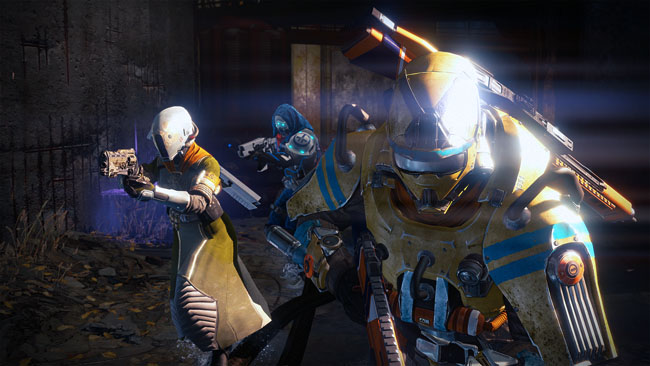 Mars, over Time
CruelLEGACEY was inspired by the timelapse video moreuse posted of Destiny's depiction of Earth... and tried a couple of series on Mars. Gorgeous! (He's planning on polishing the technique - these are just tests.) iconicbanana turned one into a GifV, for your enjoyment.

Timelapse Earth Views
moreuse on YouTube took some time to smell the roses - and watch the clouds roll in. And film it all so you could enjoy it, too. Beautiful! Thanks, iconicbanana.

Real Fake Hand Cannons
Prop maker Zander Brandt has created highly detailed hand cannon replicas fit for any gunslinger. The Hawkmoon is particularly cool and I wouldn't mind owning one myself! You can check out Zander's blog to see how he built these weapons. (via Kotaku)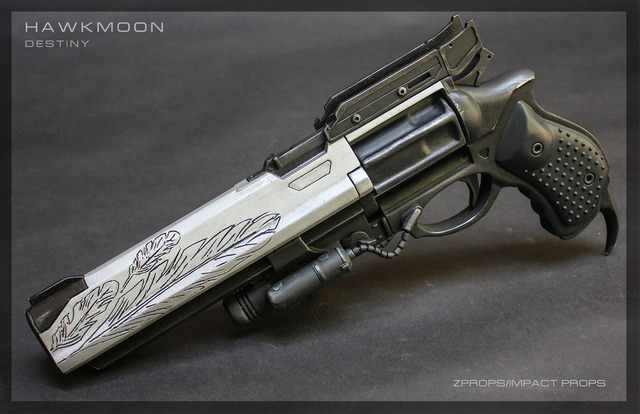 DestinyRaider.Net Gets Cartographic
CruelLEGACY let the forums know he has updated his Raid-focused website with maps for the Vault of Glass. He's also integrated them into the walkthrough. Clean and easy to read for those who are still learning the ropes or have just been shooting Vex so much you haven't gotten a lay of the land yet.
Operation Supply Drop - Going On NOW!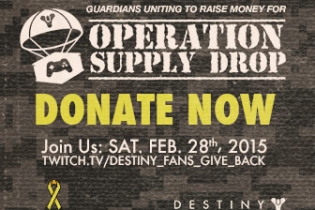 So first off, I'd like to apologize for the incredibly poor timing of this post; the event described herein is going on RIGHT NOW. You should swing by
the Twitch Stream
to watch the shenanigans, or
visit the donation page
to throw in your two cents (or two bucks, or really whatever you can spare). Donate to what, you ask?
Operation Supply Drop is a charity organization set up to provide recreational support to US and NATO troops around the world. The 2015 8-Bit Salute is looking to raise $5,000 from the Destiny community - and they're well on their way (almost $2,000 so far). Go watch them streaming Destiny for the next 24 hours or so - and help out with a great cause, if you can!
We know about this because LadyDesiree stopped by a couple of days ago, and posted a new arrangement she'd recorded - 'Cabal Stomp', on piano. This, like her other arrangements, rocks, and we're sorry it took so long to highlight it - and the event she created it for. Go watch, go listen!
Fallout Plays - Destiny PvP Guides
Want to learn to maximize your gameplay with a careful look at your subclass skill trees? Fallout's got your back - last month, he started a new series which will look at every subclass, and the choices available for each. (I could have sworn I posted about this when it was released, but it's not in the news database, so clearly I didn't. Fixed now - check out the Warlock Sunsinger guide below!) This week, he released the second guide in the series, looking at the Titan Defender. This one is just as comprehensive, and gives you a really clear view of what each choice on a skill tree will do for you. If you run a Titan in the Crucible, you owe it to yourself to watch this video - it will make you much more effective.

An Invigorated Bungie Bounty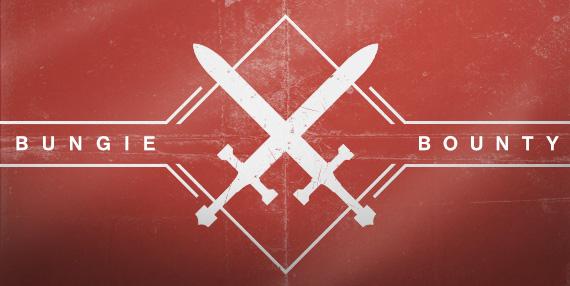 Tonight, starting at 7:00 PM pacific, you'll have the opportunity (if you can get matched with them) to beat Deej and the Invigorate clan on the PS4 Control playlist for a special emblem. Read here for details and a link to the stream.

DBO Vault of Glass (PS4, Hard Mode)
The DBO Xbox crew made some raid noise this weekend, so "Team Cody Miller" is heading up a PS4 DBO Vault of Glass "Hard Mode" run next weekend! Start time is Saturday (Oct. 11) at 9:00am PST. If you think you're up to the challenge, check Cody's forum post for requirements and signups!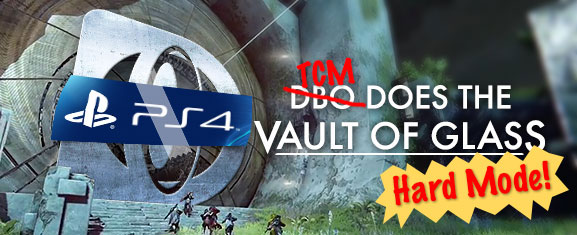 Arcadia Class LEGO Jumpship
SigbiasSilva saw a Bungie Informer Tweet showing off Jumpovertheage's Arcadia-Class Jumpship built from LEGOs. Lots of nice photos in this Flickr album!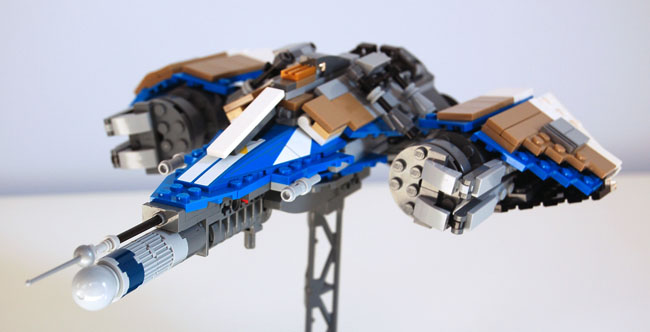 An Auto Rifle You Can Hold
Lost Viking Props (well-known for their Halo weaponry) has posted pics of a Destiny Auto-Rifle in progress - looks fantastic! (Thanks for the heads-up, Lorraine!)
Using Destiny to sell the PlayStation Environment


Did you look at the Destiny PS4 Bundle and think to yourself "hmm... what makes that white PS4 a Destiny PS4?" (I did.) Adam Boyes, PlayStation VP of Publisher and Developer Relations, sees it differently - he called the bundle a 'critical component' of Sony's plan to make gamers think about PlayStation as the best place to play. Interesting! Thanks to Gamespot, who saw the Boyes interview in the latest issue of Game Informer magazine.

IGN First: Strike Mission Pro Tips
Destiny Strike mission designer James Tsai sat down with IGN's Destin Legarie to maximize his success fighting through the Devil's Lair Strike - sneaky little places to fight from, strategies to avoid getting blindsided, and weaknesses of the baddies you're fighting - this vid has it all! Go watch.

Digital Foundry Compares Cross-Gen Graphics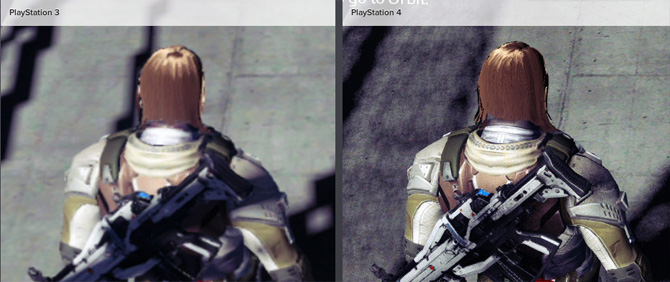 Eurogamer's Digital Foundry has taken another look at the Destiny Beta - this time, they're looking at how the PS3 graphics hold up in the face of PS4 graphics. It's impressive how improved the latest gen looks! (While we're at Eurogamer, there's also an article that puts out a few random thoughts from the Beta - everything from whether it was worth the investment to how good Dinklage's voiceover has been.) Thanks to DaDerga for the links.

Destiny Lead Designer's Crucible Multiplayer Tips
IGN's Destiny coverage continues with insider Crucible tips from Lars Bakken. Go watch! (Thanks, GrimBrother IV.)

Blind Watch Walkthrough, Gameplay
There is a new Crucible map on display at IGN - this one is called 'Blind Watch', and is set on Mars. The Lars Bakken-narrated walkthrough is embedded below (thanks, petetheduck), but you can also see gameplay linked on the IGN page describing this map. Study these well, and you'll be prepared for battle when the Beta begins!

Playstation Exclusive Content Detailed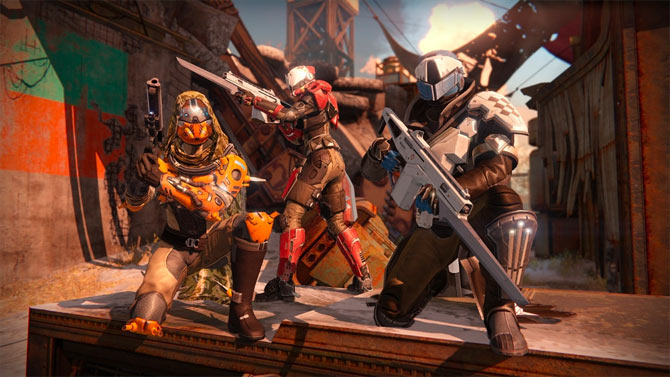 Anyone who watched the Sony Press Conference at E3 last week knows that there will be exclusive content for Playstation owners once Destiny releases... but the actual details were murky until now. (Actually, some of the details are STILL murky - it's not clear at this point whether these are timed exclusives, or absolute exclusives, and if they're timed, when that time runs out.) The Playstation blog
posted details on the goodies
PS4 owners will get access to - and it's a pretty extensive list! One strike, one multiplayer map, gear for each class, two weapons, and three ships... swing by the site for pictures of everything! Thanks,
ZackDark
.
PS4 Destiny Hardware Bundle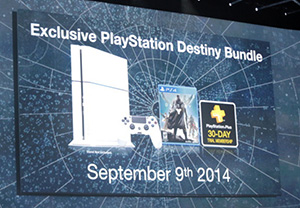 Sony's Press Conference video stream had a rough start, so I missed this, but Polygon is reporting that Sony has a PS4 hardware bundle ready for Destiny's launch on September 9th. The "glacier white" console will come with a 500 GB hard drive, a matching controller, a copy of Destiny, and a 30-day PSN+ subscription.
Playstation users get in early
INSANEdrive noticed that an ad at Gamesradar announces a four-day exclusive period for Destiny Beta players using Playstations. Not as long as some thought... but maybe enough for hardcore fans to help make up their minds on which platform to buy?

The Warlock of WonderCon

Mike Asanuma let us know that he finally finished the Warlock cosplay we mentioned a few months ago. You can find more photos of the costume (and its props) in this Bungie.net thread. Nice work, Mike!
PSN Locked and Pre-loaded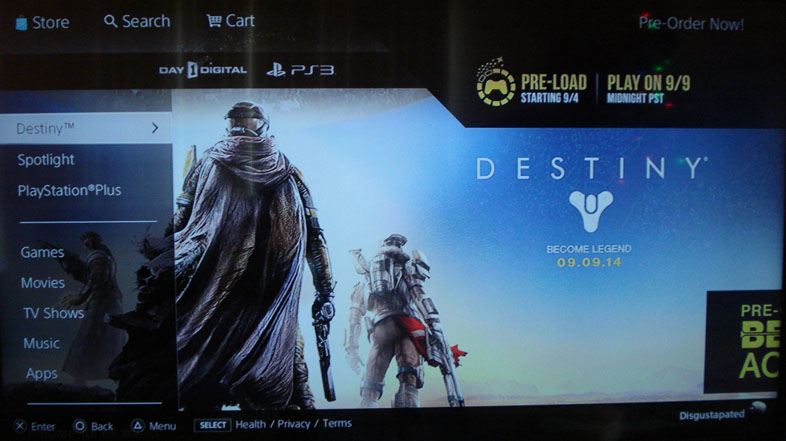 Josh Hamrick of Bungie made note of it on his Twitter, but our local Xenos, Lord Commander of the News Watch, also discovered from Reddit what many Playstation users are starting see: Destiny will be able to be pre-loaded to your console starting September 4th.
Prepare for the Drop
In anticipation for tomorrow's Destiny news coverage, Bungie deployed two video teases on instagram to help whet appetites. The first video shows off three ships flying in formation and the second video provides a brief glimpse at a map - interesting! Thanks, SigbiasSilva and bluerunner.
UPDATE: Seems there is a third video I missed - doh!

Nerfing Destiny's Weapons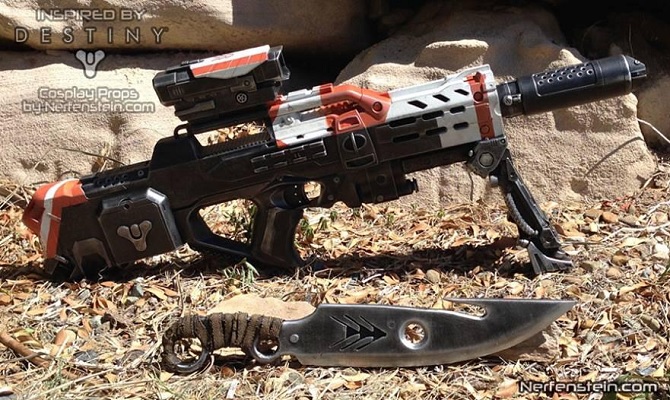 These detailed props from Nerfenstein look beautiful, but my gut instinct tells me we'll need something deadlier than orange foam darts to take down a Fallen Captain! (Nice find, Hedge.)
Cosplay Props Fit for Print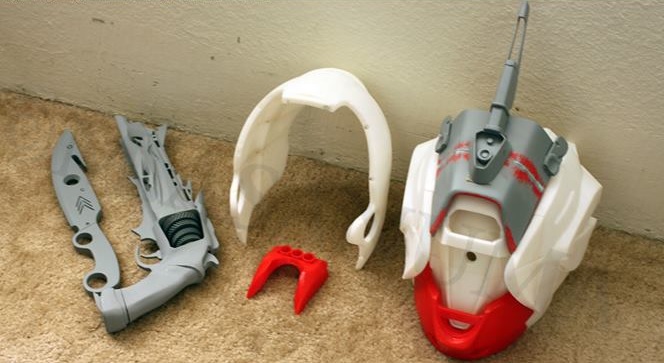 What happens when a cosplaying Bungie fan has access to a 3D printer? We get to see awesome stuff like the Warlock gear "m asanuma" is crafting for WonderCon. You can follow the progress of this expertly-modeled project over in this Bungie.net thread.