Search results for tag '
dlc

'

Showing results 1 - 25 of 27 matches
The Week of Warmind, Part 5 (Developer Warmind Insights)
The Week of Warmind continues with some details about the campaign and PvE activities in Warmind and what their design ideas were. There are some really interesting tidbits in there, including some information about who the Big Bad is going to be (quite literally)! Watch it below!
Warmind Stream and Prologue Cinematic
Bungie had a stream yesterday to show off some of the stuff to expect in the Warmind expansion and the 1.2.0 update. They showed off more exotic weapon changes, some awesome new weapons, and a new horde-style mode in the public space on Mars! And if you don't mind seeing it before the game is released, they showed off the prologue cinematic for the Warmind campaign!
Taken King Launch Trailer
Last but not least, another trailer was released today for the Taken King, featuring more glimpses of cinematics, gameplay, and Led Zeppelin.
Lars Takes Us Through the New Crucible Changes
Design Lead Lars Bakken sat down and talked to Game Informer about all the major changes that The Taken King will bring to the Crucible, whether that's new modes like Rift and Mayhem, or sandbox tweaks to Thorn and Blink. Great video! Electricpirate was first on our forum.
SUROS: Elegance Amidst Brutality
If you pre-order the Taken King you get access to some Suros goodies, and Bungie has given us a glimpse at what we're getting in this brief teaser:
Korny pointed it out
on the forum
for us.
We Are Guardians Trailer
Both a recap of year one of Destiny as well as a look at year two, this "We Are Guardians" trailer has the excitement dial turned up to 11. If you're wanting to stay completely unspoiled, you may want to skip for now as there are a number of shots of Taken King gameplay and a lot of glimpses of epic cinematics in the coming expansion. And when I say 'epic', it is not exaggeration!
UnrealCh13f was first in our forum.

Legendary Weapons Not Going Forward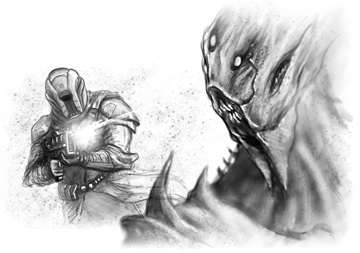 Kidtsunami was first in our forum with the Game Informer article revealing that Year One Legendary weapons will not be able to ascend to Year Two standards. Start saying your goodbyes - but also start preparing for some "genuinely novel shooting experiences".
Dinklage Is Out; Nolan Is In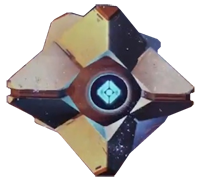 When The Taken King launches, you won't be hearing Peter Dinklage as your Ghost anymore - even if you start the game over. Nolan North (who Bungie fans will remember as Romeo from ODST) is not only recording the dialogue for your Ghost for the forseen future, but also re-recording all of the previous lines by Dinklage as well. (CougRon was first on our forum in reporting this huge news from Game Informer.)
Destiny Levels Up... Differently This Time!
Destiny's Year One is about to leave behind levels associated with your gear. Game Informer says it well:
Players earn XP by killing monsters, completing missions, and turning in bounties, as has always been the case, but that experience now feeds directly into your level progression all the way from 1 to the new level cap of 40."
The article also touches on a revision to the loot-drop system: it will now check your existing gear so you won't keep seeing repeats and more. (Thanks Speed.)
Taken King Takes Game Informer
Destiny's new expansion will be this month's cover article for Game Informer. They'll be teasing out all the tidbits they learned from Bungie as time goes on at this hub page. We'll hit the highlights here in a moment, but just from their cover-reveal article once can gleam a number of things (as Speedracer513 points out), like new in-game cutscenes!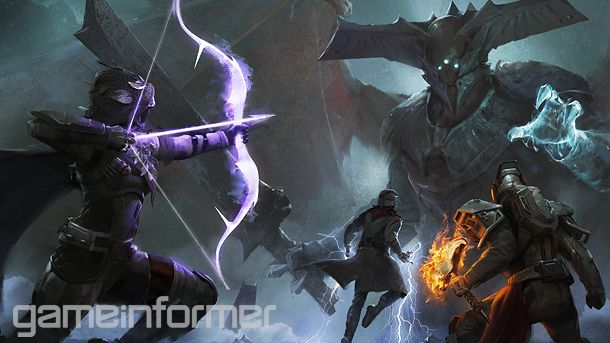 Trials of Osiris - Flawless Victory
CruelLEGACY sent us a compilation vid he made. I'll just let him introduce it: "Week 5 features the Thieves' Den map. Being a relatively new map, a lot of players are still getting a feel for its specific ins and outs. Players looking to jump in to Trials this weekend might find this video helpful for learning their way around the map." Maybe someday I'll see that Lighthouse...
Taken King Mobile Wallpapers
If you haven't already seen them, Bungie has released some nifty mobile wallpapers featuring the new Taken King subclasses on their Facebook. Grab 'em!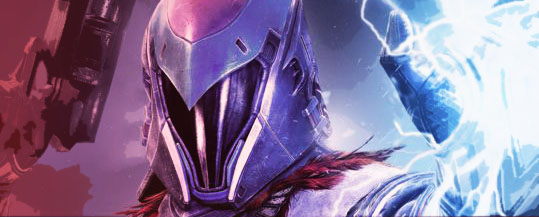 Inside Widow's Court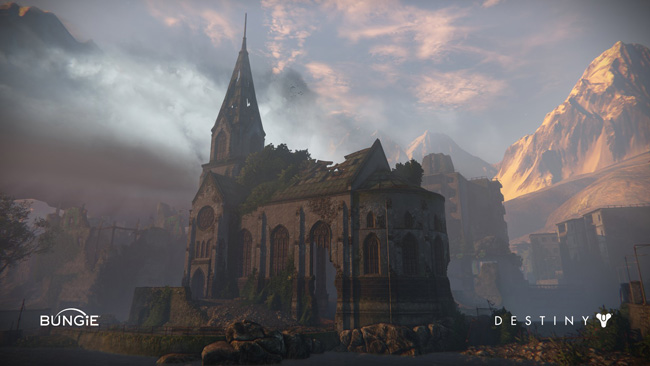 Hedge tweeted of Ethan Scheu's post on his ArtStation regarding an inside look on some of the models and textures that went into making this beautiful new Crucible map for the House of Wolves DLC.
Let's Play Destiny #37: The Heart of Crota
Rampancy tackles one of Eris's multi-part quests in this episode, as well as featuring some happen-stance public events that occurred in the process!
Catching Up With Rampancy
Rampancy has released their latest Let's Play Destiny video with episode #35 wherein they tackle one of Eris's post-mission quests.In my absence, I missed mentioning episodes 32: Siege of the Warmind, 33: The Wakening, and 34:The Extermination as well, so be sure to check out any you may have missed while the Darkness had me cornered.
New Hotfix - 12/16/2014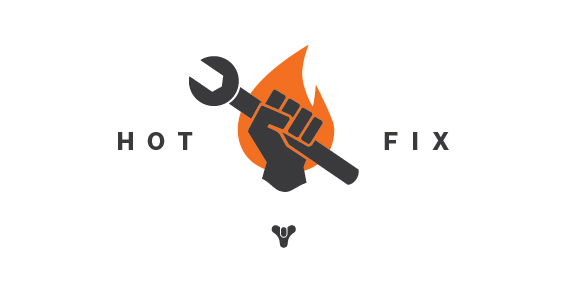 Bungie just dropped some patch notes on the latest hotfix. Pocket Infinity has been tuned up again and the first level of The Dark Below has been added back into the Director, yay! A few more tidbits in the link.
Bungie Weekly Update 12/12/2014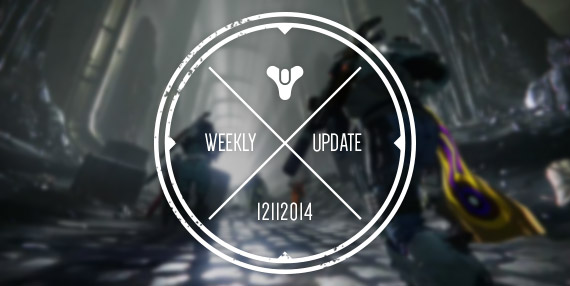 ...Wherein Deej talks about (and to) the first conquerors of the new Dark Below Raid, Crota's End, and has a fun little interview with Morla Gorrondona, voice of Eris Morn!
The Dark Below, Above, and Everywhere Else
If we're inept in our duties at the moment, it's quite possibly due to the whole 'being sucked into The Dark Below' thing. If you're unable to take the fight to Crota's various bodyparts at the moment, there's always discussion on the forum (which is a fine place to link up with folks for a Raid if you're in need!) and Twitch streams to watch. I'll see you soon with more news! Now which direction is the Hellmouth again...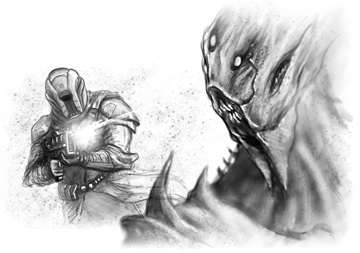 Hot Fix Patch Notes - Preparing for the Dark Below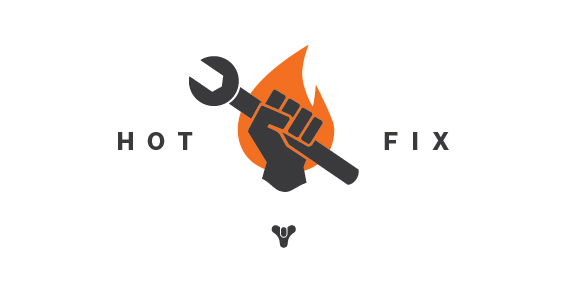 Only a handful of more hours till we get our hands (thanks Beorn!) on Destiny's first expansion, so Bungie's pushing through
a little update
in expectation of it including bug fixes and increased difficulty levels for daily and weekly activities.
That's it for me tonight - see you on the Moon tomorrow!
New Dark Below Game Trailer
A lot of this footage has already been glimpsed if you've been keeping up with the latest trailers, but there's still some new stuff in Bungie's newest preview - not to mention plenty of bwwaaaaaaw sounds!
Dev Team Releases Dark Below Notes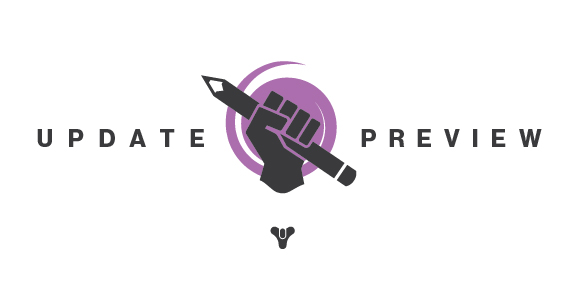 Bungie's Dev Team just released a list of some of the upcoming changes happening to Destiny's gameplay and loot/upgrade systems - some of which happened in last patch, some of which will be happening when the Dark Below hits next week. Go read - our forum is standing by to receive any freakouts! :)
The Dark Below - Game Informed
Game Informer has a new piece online divulging some of the goodies they have in their latest issue regarding Destiny. Lots of info on The Dark Below, including new ways to upgrade your old Exotics, how story missions will be crafted into the Eris's narrative, and more!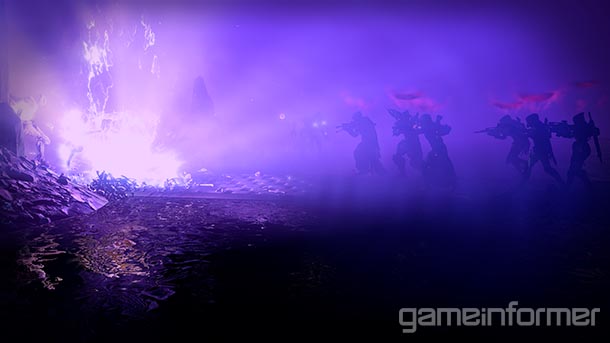 DrCrispy 93 Barrel Rolls Into the Dark Below
Wow, this actually slipped by me because I thought it WAS a fan creation. This new trailer is definitely a creative way to introduce all the elements of the DLC and is voiced by one of the new SNL cast members. SigbiasSilva was first on our forum, and we apparently have a local copy here too!
Dark Below Video Localized
If you didn't see the trailer/vidoc from Game Informer yesterday, you can catch it from us now, too, in our Video Library. Then go and join in on the thread analyzing all the little details shown off!
Bungie Talks Dark Below In New Video
GameInformer just unleashed a pretty tasty glimpse at The Dark Below in a video with Jason Jones, Lars Bakken, M. E. Chung, Ryan Ellis, Luke Smith... okay, half of Bungie apparently. There's a lot crammed into those four minutes! Go watch the video here.