Search results for tag '
armor

'

Showing results 1 - 4 of 4 matches
Enemy-specific fan armor
These... are really gorgeous. I'd wear all of them.
Claude Errera | May 24, 2018 10:04 am |
link
---
Recovery, Resilience, and Mobility - Explained
There are lots of Destiny streamers out there, and lots and lots of individual videos, and if we tried to keep up with all of them, we'd lose our minds (and you'd probably tune out anyway). Every once in a while, though, there's one that speaks to me - and often, it comes from Fallout. He published one 2 weeks ago that I just learned about this morning (through Schedonnardus, indirectly) - it gives you really solid info about Mobility, Resilience, and Recovery, three stats that come from the armor you wear. It's got math, which makes it near and dear to my heart - but you can mostly ignore the math and simply pay attention to the high-level recommendations, which are awesome. Excuse me, I need to go tweak all of my armor!
Claude Errera | Oct 6, 2017 10:51 am |
link
---
Giving Your Hobby Dimension
If you have access to a 3D Printer (still waiting for them to be renamed Replicators, myself), you can print off your own Duke Mk.44 thanks to Kirby Downey at MyMiniFactory. Thanks to Bluerunner for pointing it out.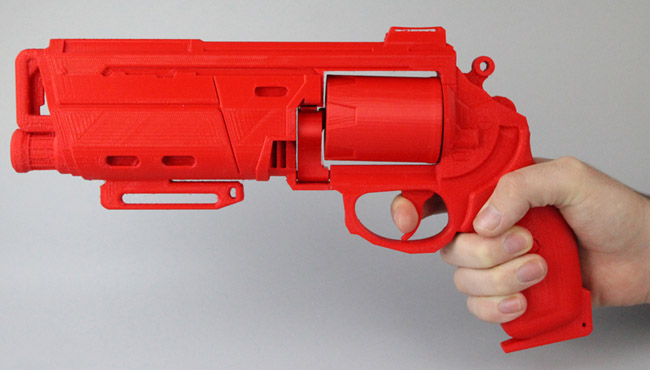 On a related note, Mid7night came across a host of models you can order at Shapeways by Brickinator99, including armor and weapons, as well as a mini-Ghost for LEGO-sized figures.
Leviathan | Aug 25, 2014 11:08 am |
link
---
Assessing the Assets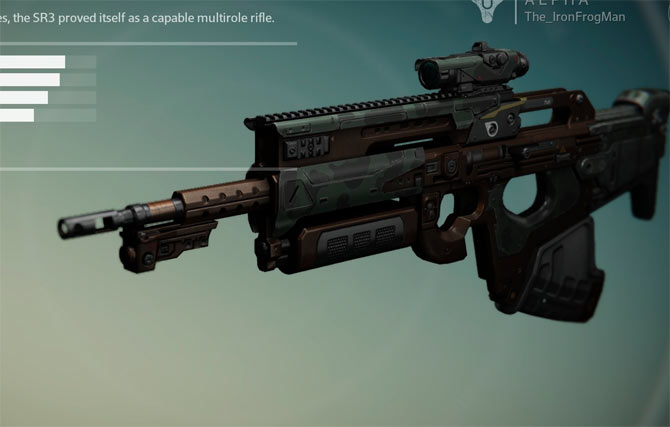 DestinyNews did a nice job of collecting screenshots of all the weapons they came across in the Alpha - swing by to see the
Weapons
and
Armor
pages! I'm drooling to see how big these lists will become in the actual game... thanks,
INSANEdrive
.
Claude Errera | Jun 24, 2014 03:27 pm |
link
---