Search results for tag '
art

'

Showing results 1 - 25 of 230 matches
The Art of Lightfall

Bungie released a new video featuring different artists discussing the art creation of Lightfall. Go treat your eyeballs!
From Sketch To Ship
Martin O'Donnell, who did some music for some games you may have heard of including Halo, Destiny, and Golem, stopped by our forum to drop off a cool talk about composing music for video games. There's great insights and a bunch of fun stories included within. Definitely interesting stuff!
Postcards from Destiny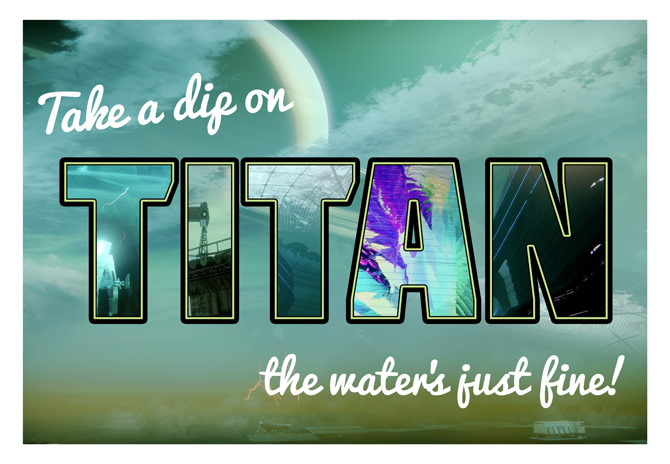 Saw a post on reddit, from /u/Pixel_Bright - it contains a series of postcards from around the solar system. I love these! Check 'em out.
Shade of Oryx
This is pretty amazing.
Thanks, Mehve! (and thanks, Glenn Gamble, for the creation!)

Hero With A Heart of Cold
For the penultimate IGN First feature they talked to Jill Scharr, Jesse can Dijk, and Jon Weisnewski about the brand new exotic in Destiny 2: Coldheart. It's a new archetype of weapon called a Trace Rifle, and it looks pretty awesome! AND everyone who pre-orders Destiny 2 is getting it with their pre-order! Watch the video below (and I added the pre-order trailer as well, thanks Korny):
Art in the Beta

In response to a community request, Korny's been on a capture jag -
check this gallery
for the concept art that showed during the installation of the beta (these are larger versions, but he explains some of the shortcomings and offers smaller versions in
this post
), some
class loading icons
suitable for clean wallpaper, and for some fun,
a shot-by-shot comparison
of the Tower in Destiny to the damaged/destroyed Tower in Destiny 2. Awesome stuff!
Friday Art from Mankitten
Yeah, it's Sunday, so this is a little late... but hey, it's art! Mankitten let us know that he put this together while thinking about the road ahead... nice work!
Destiny Art Dump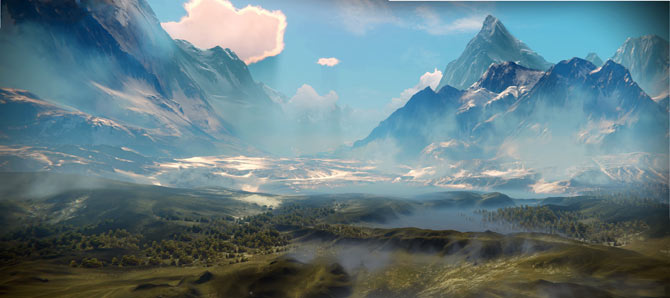 The crew here has been pretty lax over the holidays - but maybe it's time to get back to work? We'll see. In the meantime, there have been a few interesting art-related posts recently; here's a quick recap:
nomis78 stopped by a couple of weeks ago with a bunch of panoramas he'd stitched together in Destiny. (The image at the top of this post is one of them.) Take a look - they're quite cool!
cheapLEY noticed a collection of Wallpapers over at Imgur (created by SiLeNtWaLkEr) - if you are less bothered than cheapLEY is by the watermarked signature, there are some great screens here!
Former Bungie employee Isaac Hannaford recently posted a few new pieces of Destiny concept art on his blog - I love this stuff! (Thanks to Black Six for the heads-up.)

Check this stuff out - art is good, no matter what the US government says.
"The Artists of Destiny" Twitch Stream
Today's Twitch stream (11am PST/2pm EST) highlights Bungie artists Jesse van Dijk, Joseph Cross, and Adrian Majkrzak, who are responsible for much of the great artwork in Destiny. Give the stream a watch, and then go check out each of their excellent works, or discuss on the forum!
Marty O'Donnell's DBO AMA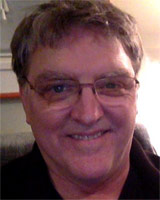 Okay, we're not reddit, and we don't really do AMAs, but Marty's a rebel, and he does what he wants. If you
swing by our forum
today, Saturday, April 9th, at around 4pm PDT, you'll find this guy hanging out, answering questions. About anything. (That's what the second A is in AMA, after all.) Ask him about Myth music, Oni music, Halo music, Destiny music, Golem music... or go wild! Ask him about stuff that's not even music! Prepare your questions... and then be here later this afternoon!
Bungie's Community Focus - Kob One
Straight from Bungie's Creations page, Cozmo has singled out Kob One's artwork for this week's excellent Community Focus. Kob One comes off as a real down-to-earth Guardian who understands the Titan struggle, so check out his thoughts and artwork!
Sketchbook Contest Results
The sketchbook winner from the contest began in our last Starside Lounge has been announced in our forum along with some runner-up artwork!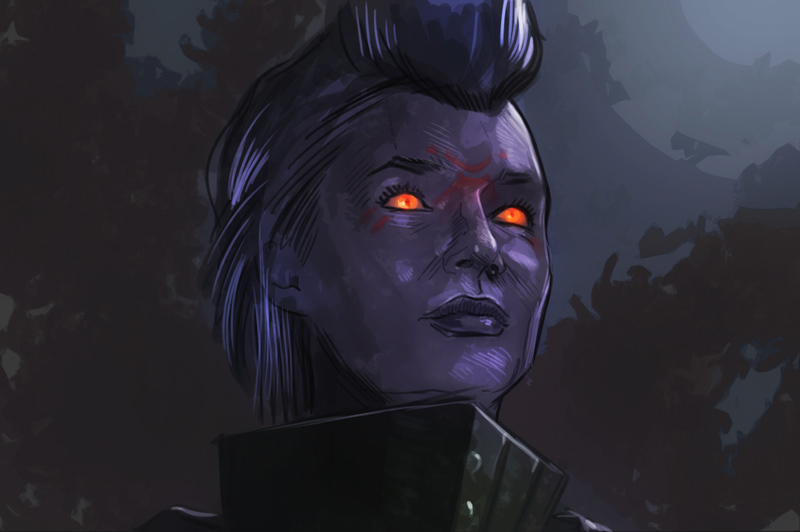 And, by the way, have a happy New Year on us!
Betty Bets On an Engram
Destiny is showing up in the weirdest of places these days, as Luke Timmins of Bungie pointed out on Twitter.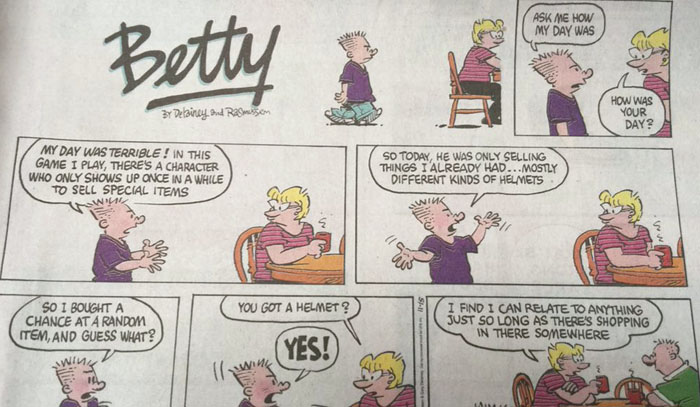 The Art of DeMita
Oryx (er... C.G. Barrett, Bungie's Creative Director and maker of pretty things) brought attention to Ryan DeMita, another artist at Bungie, and his blog which has a new post on The Taken King. Go take a gander at some concepts, art for the special editions, and some of the frames done for the new animatics featured in the game.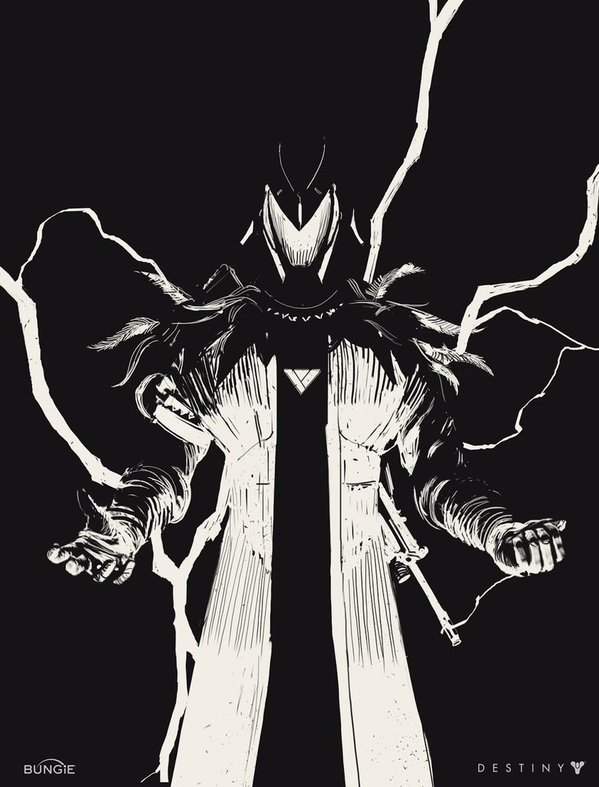 This Just In: CraftingGeek Crafts Geekiness!
It's time to check back in on CraftingGeek (who we've mentioned numerous times here before) and see the goodies that she's been making. Her Twitter is always full of these projects, but you can also read a new blogpost on how to make your own Titan cross-stitch!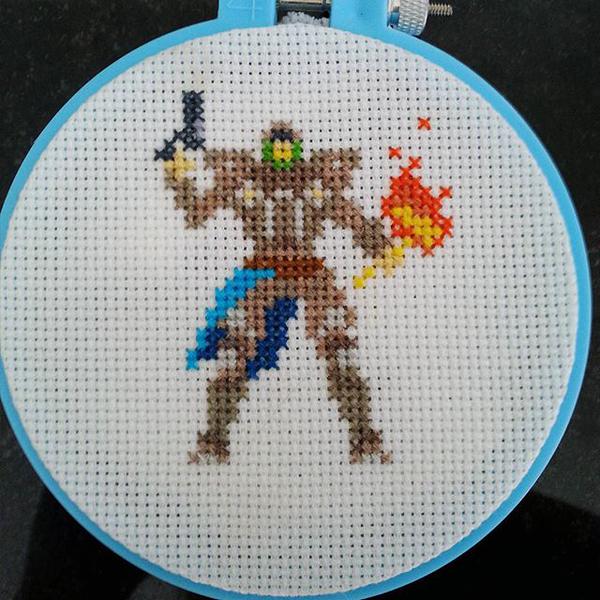 Catching Up With The Community
There's so many great sites and resources for fan creations that we don't get around to highlighting them as much as we did in Bungie.Org's past, but its time to talk of a few closer to home.
- Hedgem0ny of Samurai Fronk fame released the first issue of an impressive new Destiny comic entitled "Novum". A Titan and his Ghost walk into the Darkness of the Moon...
-INSANEdrive wrote an all-encompassing, short novella regarding his thoughts of the first year of Destiny on our forum.
-Leviathan drew a Pretra
If you're reading and finding yourself with some of your own fanart, whether it be visual, musical, and beyond, feel free drop us a line or post in the forum. We'd love to see more!
I Heard You Like Bungie's Art...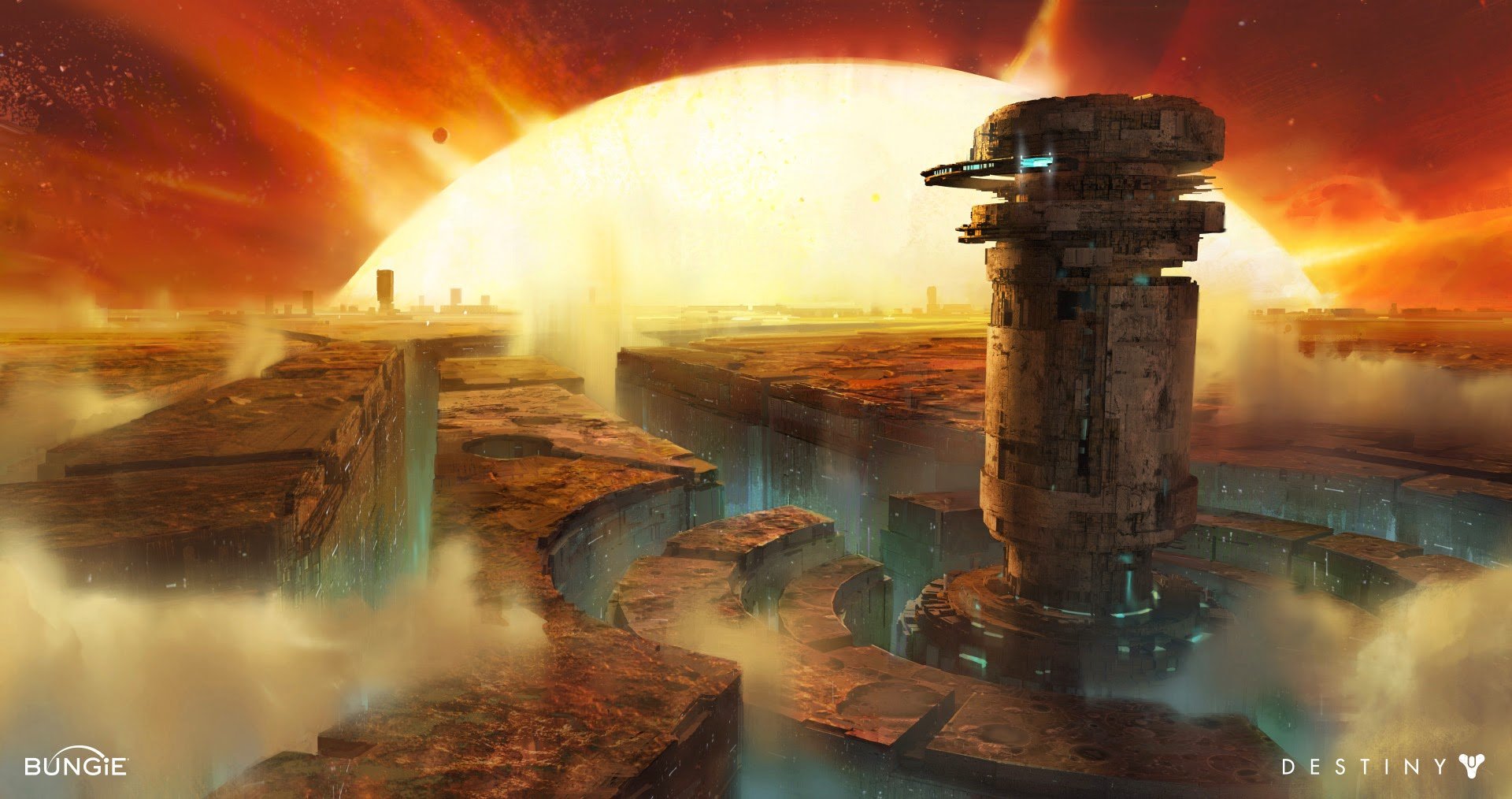 DeeJ enjoyed the Community's reaction (and creations) after the Foundries were shared last week, so he decided to share a LOT more art with us. Nineteen of Bungie's incredibly talented artists' online portfolios were posted to show the awesome work they've done (and are doing) for Destiny's design. Go take a look!
Exotic Watermelon Exo - Pages 3 and 4
We mentioned this beautifully-rendered digital comic a while back. Here's an update of the pages Jake has published since. Click the image to go to the full page. Great stuff!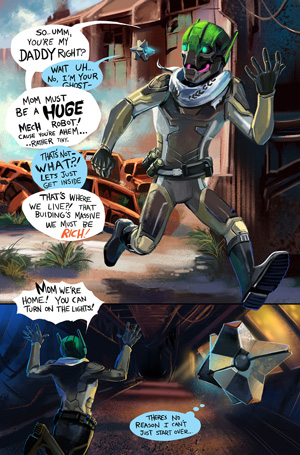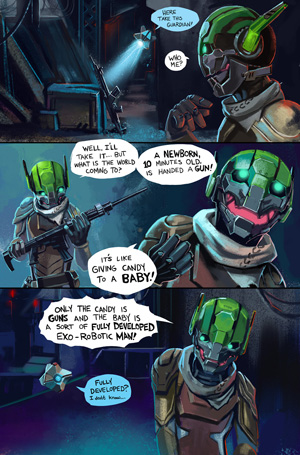 Exotic Watermelon Exo
Yes, it is just as amazing as that title suggests. Discovered through Hedge's Twitter curation, Exotic Watermelon Exo is both beautiful and hilarious, not to mention an excellent piece of fanart by artist Jake Myler (@Lazsummerstone). I hope there's many more!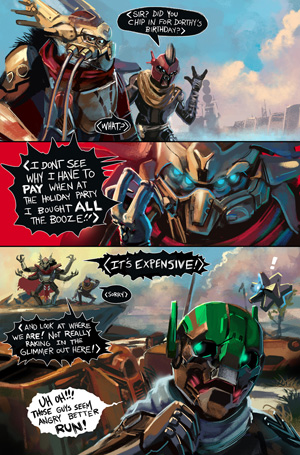 Hawt.
TDSpiral
posted a picture of his Titan to Facebook
. It's glorious. (I only wish mine looked so cool.) While you're there, check out
the rest of his work
- the man's got some serious talent.
Hedge Is Famous
B.org's very own Hedgem0ny gets the spotlight in the latest Community Focus feature over on Bungie.net. Hedge has been busy finding and retweeting Destiny-themed artwork over on Twitter (not to mention making some of his own!) since before the game shipped last Fall, and DeeJ grills him for the details about "community art curation." Go check out the interview! (Thanks, bluerunner).
Fan Art Rocks
This picture
showed up
on reddit
a couple of weeks ago - the artist, NKOV (she goes by deealeksei on reddit) drew her boyfriend's guardian as he visited Venus. It's spectacular, and you should see it. (
Her own guardian
is also in her DeviantART gallery.) Check 'em out!
Inside Widow's Court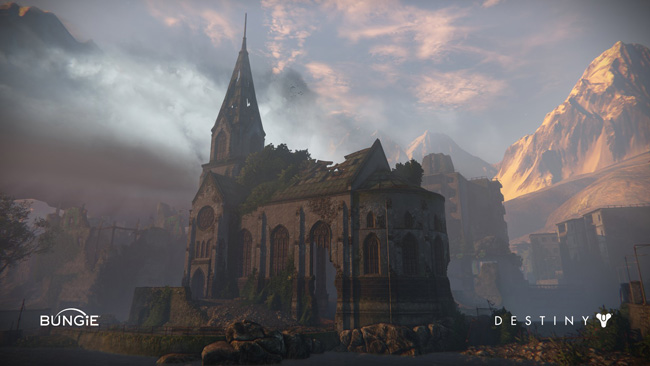 Hedge tweeted of Ethan Scheu's post on his ArtStation regarding an inside look on some of the models and textures that went into making this beautiful new Crucible map for the House of Wolves DLC.
Guardians To The Aid Of Nepal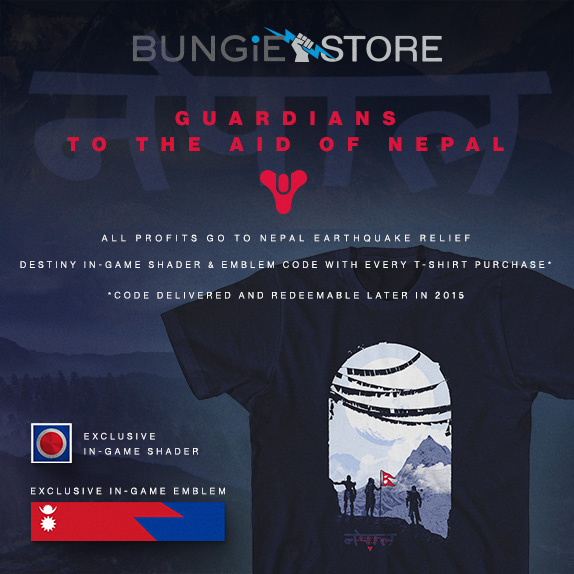 The Bungie Store is currently taking pre-orders for a special edition Nepal Aid T-Shirt. The shirt costs $24.99 and you'll receive a custom in-game shader and emblem. 100% of the profits will be donated to charities involved with relief efforts in Nepal. The last day to order one of these t-shirts is May 24th and they will start shipping in early June. Help support those in need!
Queen and Crow
While the above is most relevant right now, Dulcamarra has other cute Destiny-related cartoons on their DeviantArt, like below. Discovered via Hedge!