Search results for tag '
one

'

Showing results 1 - 20 of 20 matches
Jason Jones on Lessons Learned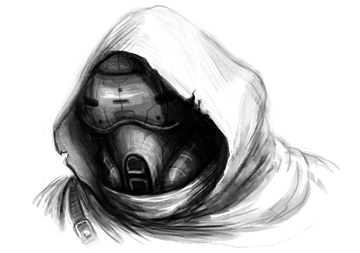 BBC has a great interview with Jason Jones about what they learned from Destiny and the mistakes made along the way. And sounds like Bungie may even be starting to plan on what to do after they finish making the Destiny series! Thanks for Ragashingo for bringing it to my attention!
The Destiny Taken King Pricing Controversy Song
There's been a lot of response to the Eurogamer Luke Smith interview at E3, both from fans and from Bungie themselves - we've covered a bunch of that. Paul Thrall put up a fun song, though, set to Jessie J's 'Price Tag', and it's hilarious. Whichever side you find yourself on (Luke was misunderstood, Luke is a horrible person), smiling makes everything better. Thanks, UnrealCh13f.

Which Bungie.Org Does This Belong To?
In this week's One One Se7en... wait? What? ...Ah, just read it.

Thanks for coming out of the woodwork, Stuntmutt!
IGN First: 1080p Xbox One Footage
IGN has posted some footage from the Xbox One, so that you can compare it to PS4 footage before the Xbox is allowed into the Beta tomorrow. Go take a look! Thanks, petetheduck.

Official Destiny Gameplay Experience Trailer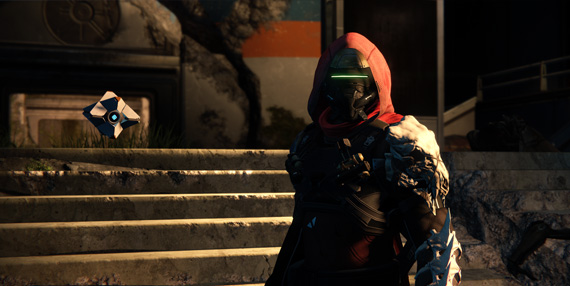 There's a new trailer in town, and it's over at
bungie.net
, featuring a rundown of the Destiny gameplay experience delivered by none other than Bungie's co-founder Jason Jones himself. Lots of new footage to pore over, from character creation to ingame cinematics. Go feast your eyes and join the discussion in
our forum
!
(hat-tip to Grim IV)
Destiny Embellished Quadcopter
Breitzen showed off his customized DJI Phatnom 1 VTOL quadcopter in our forums:

Looks cool! But I am a little frightened that if I kill his Guardian in the coming beta he'll send his drone after me in real life...
Destiny fan wallpaper for your phone

redditor sdannyc
put together
a few cool Destiny phone wallpapers -
go check 'em out
! There are three variants, at two sizes each. The big ones are substantial (the one shown at the right is 1279x2271), so they 
should be fine for nearly any phone screen. Go show your class colors!
A Candle in the Darkness

Game Informer has posted a very enlightening interview with Bungie co-founder and design director Jason Jones. It's a fascinating look at the studio's vision for Destiny, from the inspiration behind the game's core concept to the story goals that drive every aspect of Bungie's world-building efforts. Go read the three-page article and then let us know what you think on our forum! (Thanks for the heads-up, Zero.)
I've Got the Whole Traveler in My Hands
Martin from Destiny Overwatch whipped up a few Destiny themed Xbox One controllers. If you're the type that likes to match your consoles accessories and your clothing, you might want to check out his faction themed controllers as well - go look!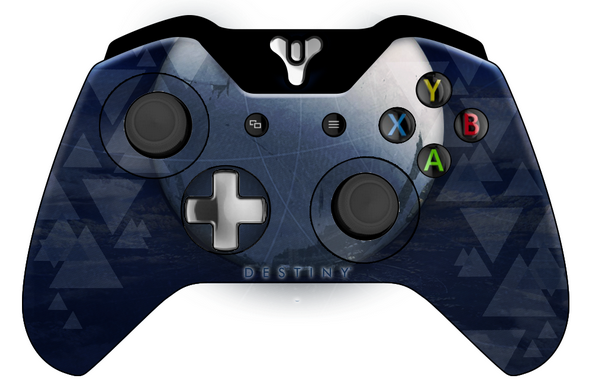 Back from the Wild and Into the Pixel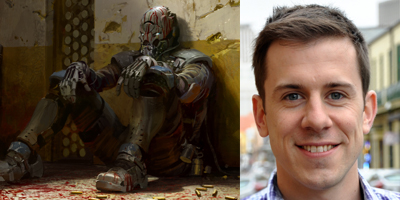 The Academy of Interactive Arts & Sciences has posted a very brief interview with Bungie artist Jaime Jones, whose piece "Back from the Wild" was included in the "2013 Into the Pixel" collection. Go read about his influences and advice!
Oatmeal, Tragedy, Castles, and Cliffhangers
The third and final part of Ryan McCaffrey's interview with Jason Jones is now available over on IGN. Today's discussion covers the lack of replay incentives in Halo, sheds some light on the ill-fated Phoenix project, gives us a few more hints at what we'll be experiencing in Destiny, and ends in a bit of a cliffhanger! If you missed the first and second parts of the interview, be sure to check those out first.
Herr Jones and the Gamble of Bungie
Ryan McCaffrey asks Jason Jones about his 17-point design philosophy, his personal gaming habits, and the biggest gamble of his career in Part Two of IGN's interview with the humble co-founder of Bungie. If you haven't read Part One yet, be sure to start with that. Part Three will conclude the interview tomorrow morning.
A unicorn setting mythology straight.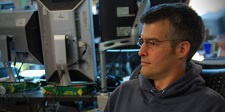 Bungie Week is in full stride, and IGN's Ryan McCaffrey has joined the celebration with Part One of his three-part interview with mythic Bungie co-founder Jason Jones. (Parts Two and Three will go live on Monday and Tuesday, so be sure to check back then for more of the story.) The article is a fascinating read, touching on Jason's role in the day-to-day operation of his growing company and how he approaches the design of a project as ambitious as Destiny. Discussion briefly moves to the legendary story of the Halo CE pistol and how Jason added some last-minute code to turn it into the deadly handcannon we love and fear. Blam! (Thanks, marmot 1333.)
IGN's got the goods this Sunday
From IGN's Ryan McCaffrey earlier today:
Sunday's a busy day this week... but we'll make time for this. You should, too! (Thanks, Mr Daax.)
Preorder One For Yourself
Xenos let us know that Destiny preorders are now available for the upcoming Xbox One at Amazon. If that's your platform of fancy, go and plop down some spacebucks!
Doing the PR Dance

IGN
contacted a bunch of game developers
to ask them what they thought about the Xbox One. Eric 'Urk' Osborne responded from Bungie - and oddly enough, his response references Sony more prominently than Microsoft. I guess you can interpret this to mean that Bungie views the next generation as the next generation (rather than as individual consoles)... or maybe it's just that MS hasn't really involved Bungie in its rollout of the new platform. It'll be interesting to see how front-and-center Destiny is in the upcoming Xbox One promotional PR. If you have input on this, Mr Daax (who initially brought this article to our attention) kicked off
a thread on our forum
- chime in!
Law of the Jungle Piano Cover
Akmigone is back with another Destiny piano arrangement - this time he covers the music from the Destiny live-action trailer. Pretty incredible!
One Destiny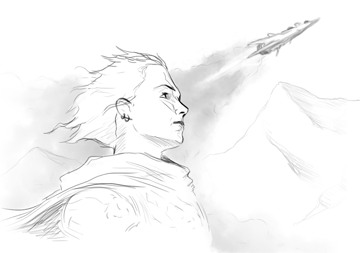 With the recent unveiling of the new Xbox One console from Microsoft, Bungie confirmed that Destiny will indeed be launching on four platforms: Xbox One, Xbox 360, PS4, and PS3. Not surprising, but still great to hear confirmed!
Brave New World - Piano Cover
akmigone posted a piano cover of the music from the Destiny Playstation 4 announcement trailer - it's really well done and quite uplifting!
Putting a name to those pics
Hedge pointed out that Jaime Jones is finally able to take credit for some of the Destiny concept art he's created - keep an eye on his blog!