Search results for tag '
direction

'

Showing results 1 - 3 of 3 matches
Telling Stories Without Words

More art direction talks thanks to Shutterstock! Christopher Barrett is the target of the interview this time and there's some fun insights in there, if it is a bit general. Chris's quote, "I think the more details you can put in the game that open up those questions and get people thinking about a world, without needing words, is great," really touches on one of the main aspects of Bungie that's kept me such a fan all this time. Found via Urk.
Leviathan | Oct 21, 2014 11:09 am |
link
---
Shiek Talks Art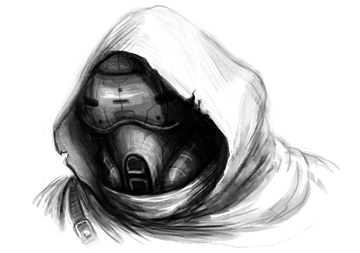 Digital-tutors talked to Shiek Wang, a grizzled Bungie employee you should all know for the visuals of Halo he helped define, about the art direction and production of Destiny. What was the approach to armor, weapons, and enemies? And did Bungie worry about veering too close to Halo? A short, intriguing read!
Leviathan | Oct 20, 2014 01:32 pm |
link
---
Barrett Talks Art

GrimBrother IV brought to our attention a Game Informer interview with Chris Barrett, Destiny's art director, concerning Destiny's inspirations & evolutions. Go read and watch!
Leviathan | Dec 4, 2013 07:20 pm |
link
---