Search results for tag '
interview

'

Showing results 1 - 25 of 71 matches
Playstation Lifestyle Interviews Luke Smith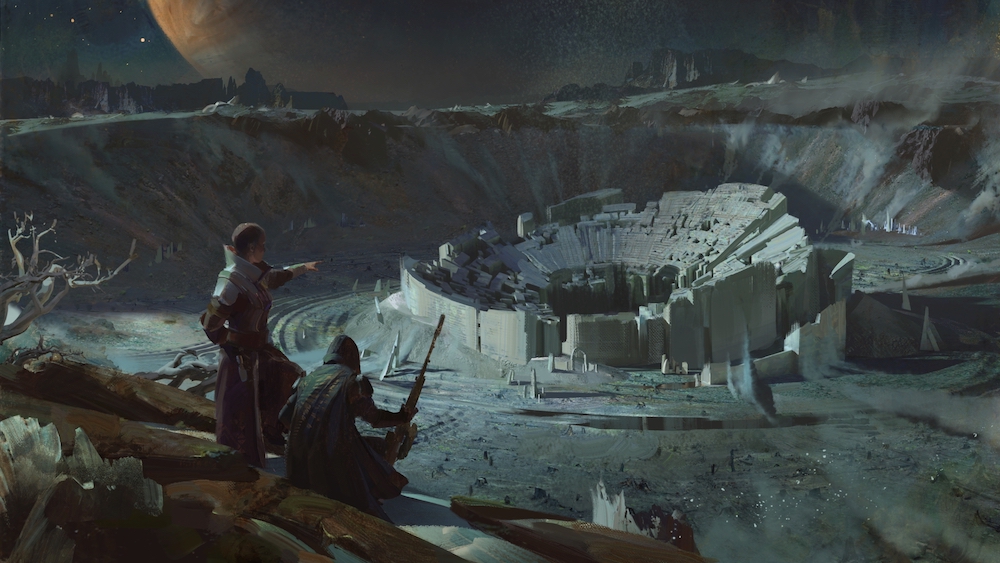 E3 may be over, but information continues to trickle in from news outlets. Playstation Lifestyle sat down with Luke Smith to discuss Destiny 2. Mostly covers things we already know, but has a few new tidbits and hints you might not have heard about! Go read it!
PC Gamer Interviews Luke Smith
The folks over at PC Gamer had an in-depth interview with Bungie's own Luke Smith; answering a series of burning questions that covered not only the PC version of Destiny 2, but also shed some light on a number of details that fans across all platforms may have been wondering about. Check it out, and thanks to Ragashingo for the heads up!

Full IGN Destiny 2 Interview
There were a few pieces of this interview in the IGN Fireteam Chat linked in the previous post, but the full 30+ minute interview is up now with quite a bit of information about framerates, some features at launch, and design decisions. See it embedded below:
Destiny 2 Interviews and Info
With a big event like the reveal from yesterday a lot of news sites got to try and tease some more information out of Bungie as well. Lots of details were confirmed, and here are some of the more interesting interviews and posts I found:
Playstation Access Interview with DeeJ
IGN Fireteam Chat (has a couple interviews with Mark Noseworthy and Luke Smith)

Gigz Interview with Tocom (Kevin Yanes)

Gaming Age Interview with Lars Bakken

There's a lot more out there too, if you have any news posts we should highlight let us know on the forum!
April Update Recaps and Interview
Did you miss the 2.2.0 Update Prison of Elders reveal? Watch the archived stream over on Twitch, or check out the April Update page over on Bnet for a glimpse of what's coming!
CyberKN also let us know about GameInformer's two-page interview with Lead Designer Ryan Paradis, and the accompanying Media Gallery with over a hundred new images of the revamped Prison!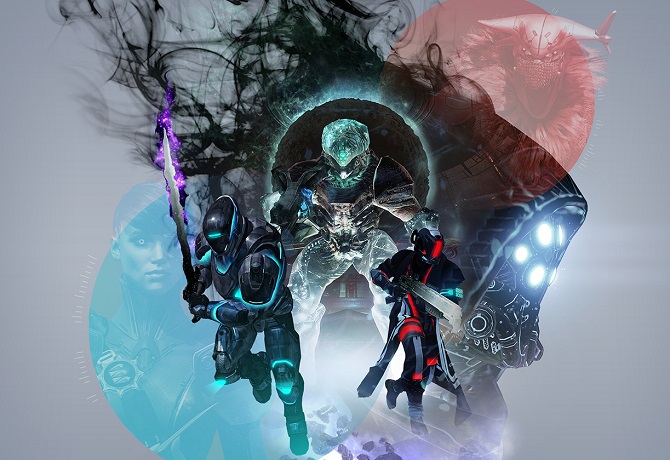 Lars Takes Us Through the New Crucible Changes
Design Lead Lars Bakken sat down and talked to Game Informer about all the major changes that The Taken King will bring to the Crucible, whether that's new modes like Rift and Mayhem, or sandbox tweaks to Thorn and Blink. Great video! Electricpirate was first on our forum.
Better Storytelling in The Taken King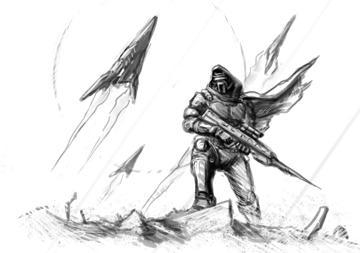 Something I think we're all excited about from The Taken King is the promised improvements to Destiny's campaign structure, as well as to the storytelling for The Taken King's campaign. Game Informer sat down with Luke Smith and Mark Noseworthy to discuss their plans. Also, pay attention to the video and you may catch a look at some new exotics coming as well. Go watch the interview! (Thanks to Speedracer for mentioning it on the forum)
IGN Interviews DeeJ
As part of their IGN Live content at Gamescom, IGN interviewed DeeJ about The Taken King. As is the norm with these press interviews not a huge amount of new information, but there are some interesting things to note:
Thanks to Speedracer for pointing out the interview ahead of time.
Luke Smith Quickly Answers 104 Questions

GameInformer sat down with Luke Smith and asked him a series of (mostly) Destiny related questions. Some new tidbits of information, some humor, and some interestingly dodged questions. Go see for yourself!
Coming Soon - Conversation With Creators
Playstation is kicking off a new series of interviews, called 'Conversations with Creators'. They look to be roundtable discussions with Wil Wheaton as the moderator. Episode 1 will feature Bungie, with Jason Jones, Luke Smith, Ryan Ellis, and Jason Sussman participating. It airs on July 7, and the official page has just a Wheaton-hosted promo... but Facebook has a 90-second excerpt from the interview itself - this looks to be fantastic!
A pair of interviews you may have missed
I've been pretty sick for a week, so I've missed a bunch of news. I'll leave out the transient stuff (you either saw it when it came through, or you won't really care about it), but here's a couple of interviews you might find interesting, from E3: PlaystationLifeStyle.net talked to Luke Smith (minimal controversy!), and Game's Princess talked to Mark Noseworthy (summary of TTK). Go watch!

Interview With Luke Smith and Eric Osborne + New Footage
Youtube's E3 Experience has been going on all day, and after the Playstation press conference Geoff Keighley interviewed Urk and Luke Smith, along with the interview they sprinkled in some new clips from Destiny! SoMxStation on Youtube managed to grab it for us, watch it below!
Paul McCartney of 'Wings' Talks Destiny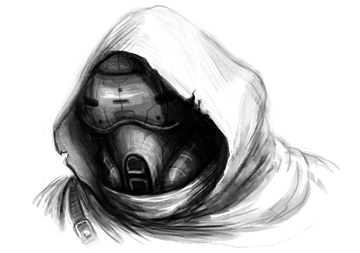 ... He's known for a few other bands, too, I hear. You can go see the legend talk Destiny and how terrible he is at games on the Daily Show with Jon Stewart. Thanks, General Vagueness!
The Feedback Loop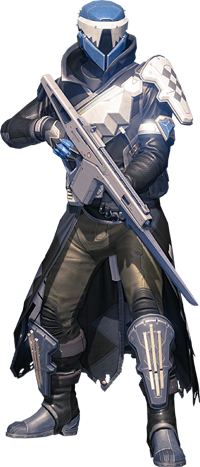 Pete Parsons
talks to GamesIndustry.biz
about Bungie's approach to Destiny post-release. Nothing really new if you've been keeping up with the patches and recent Thursdates, but it's a great summary of what's been fixed or added, and how they'll continue to listen to players and build alongside their experiences. I know that's Pete's job, but I can't but feel happy about their dedication. Thanks
rliebherr
!
Shiek Talks Art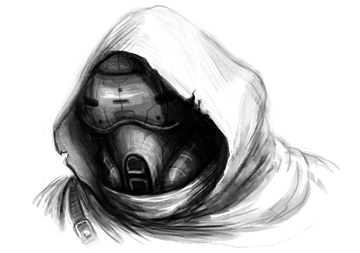 Digital-tutors talked to Shiek Wang, a grizzled Bungie employee you should all know for the visuals of Halo he helped define, about the art direction and production of Destiny. What was the approach to armor, weapons, and enemies? And did Bungie worry about veering too close to Halo? A short, intriguing read!
The Big Game
It's a good, healthy dose of humbling fear. That allows us to create great risks."
Our spy in the wild, DaDerga, let us know of another interview with Jonty Barnes and Jesse Van Dijk, this time by MCV, that once again covers the same ground as the interviews we've been seeing lately. Still, you haven't been keeping track, here's another chance to catch-up!
A Talk With Deej
TheGamersHub has a long talk with Deej ready for viewing. Nothing really new if you've been keeping an eye out as of late...
How Big?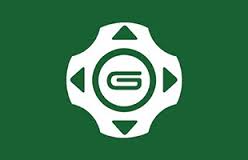 Gamasutra interviewed Jason Sussman about the art direction of Destiny, and since Bungie's departments work very closely he talks a lot about design and gameplay decisions. (INSANEdrive also pointed it out on the forum)
Playing Catch-Up
In the last couple of weeks there's a been a handful of articles, interviews, and news that have fallen through Vex time portals here at the DBO offices. Let's remedy that, shall we?
The International Business Times

interviewed

urk (Eric Osborne) about multiplayer, how Destiny compares to Halo, and their plans down the road. Thanks to

DaDerga

.




GameInformer

verbally investigated

Jonty Barnes and

Derek Carroll on topics related to the Beta, like the size of levels and fireteams. Xenos was our

man in the field

.



Writer Josh Rubin departed Bungie after working on Destiny for Telltale Games' Game of Thrones adaptions. "And while there's a true art to 'writing between the bullets' — as Mr. Staten once said — I couldn't turn down an offer from Telltale, to create games that are entirely about story." Gamasutra reported on this, Cody Miller let us know about it. May his nights not be "dark and full of terrors" as the Red Woman might say.

Forbes posted a speculative article on what Bungie should do with a $500 million budget, if they had one. Thanks goes to Korny.
And VG24/7 wrote an article about why Bungie should include Matchmaking for their strategic Raids mode.
Whew! Now to stay on top of things for a bit.
Gamereactor Interviews DeeJ
Gamereactor interviewed DeeJ at Gamescom about some things to expect in Destiny when it launches. Interesting information in there, such as the confirmation of checkpoints in Raids, but the checkpoints won't last forever.
'Shotgun blast to the face beats just about everything'
Playstation Access sat down with DeeJ at Gamescom to  discuss the beta as well as the future of the game. Some interesting tidbits in there, including that Destiny will launch with 10 competitive multiplayer maps!
Watch that Warlock High Five

Jason Sussman talked to GamingBolt about Destiny recently - they covered a lot of ground. (There are also a few transcription issues, so if you read something that makes you think "OMG Bungie never told us about ____" you should take it with a grain of salt.) It's a little older (the Beta is mentioned as 'upcoming'), but still has plenty of relevant info. Read it for great tidbits about background research, explorable space, multiplayer count rationale, and more!

Gamertag Radio #441 - Loot Lust Edition

Gamertag Radio invited DeeJ in for an interview - and it's a pretty killer episode. There's a ton of good info in there, including details about Grimoire cards, ways that clans will work, and even some tidbits about the Raid. (Not much - DeeJ wants you to experience the best parts for yourself... but more than I've heard elsewhere.) It's about an hour long, and definitely worth the listen. Check it out!

Spreading the Destiny Love Worldwide
DeeJ was in France in late June, for IDEF (Interactive and Digital Entertainment Festival), and answered a bunch of questions - GamerGen was there, and filmed it. The questions are written in French, on the screen, but DeeJ does a pretty nice job of making his answers self-enclosed. Go listen!

What to expect from the Destiny beta

Eurogamer sat down with DeeJ to suss out what's coming in the Beta - there's some fascinating info in there, so be sure to read it before you start playing! Thanks to Xenos for letting us know!