Search results for tag '
fan-fiction

'

Showing results 1 - 2 of 2 matches
No Longer Neglected, Round 1 - Entries Due Soon!
Just a gentle reminder that the deadline for the first round of Ragashingo's awesome Fan Fiction project, No Longer Neglected, is coming up on Friday. We'd love to hear some stories, and there are some really great prizes to be won, so get in there and let us hear about your Guardian's origin story!
Beorn | Dec 12, 2017 08:14 am |
link
---
The Traveler Is Coming to Town!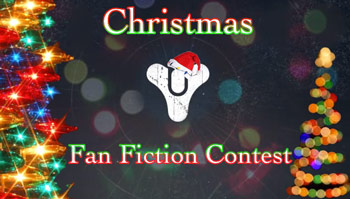 Ragashingo dropped by the forums with a holiday-themed writing assignment: he's hosting the "First Annual Destiny Christmas Fan-Fiction Contest". Go check out his post, and be sure to get your entries in before midnight on the 24th!
Beorn | Dec 12, 2013 04:00 pm |
link
---