Search results for tag '
halloween

'

Showing results 1 - 5 of 5 matches
Festival of the Lost!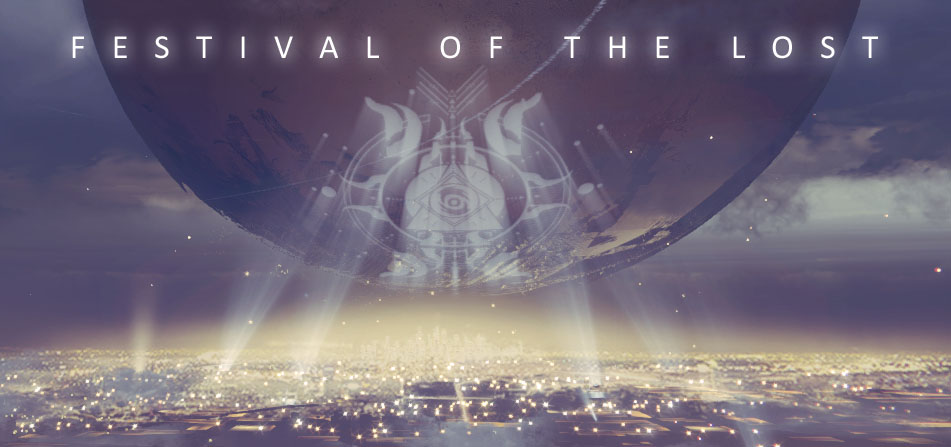 Halloween is in full swing at the Tower! Log in to Destiny, grab a mask, get a candy bag and get questing! While there's a few new cosmetic microtransactions if you're interested, there's still plenty to do and see for free! Check out Beorn's post in the forum for more screenshots and videos and read some tips on the best ways to enjoy this fun little event.
Leviathan | Oct 26, 2015 11:23 am |
link
---
A Titanic Halloween
Meggon Woods let us know that she'd created this costume for Jaxx - first one she ever made! The helmet and the ghost are handmade. Fantastic!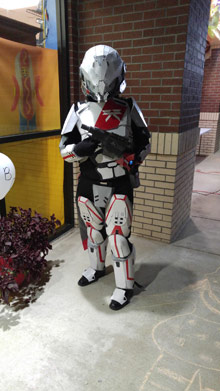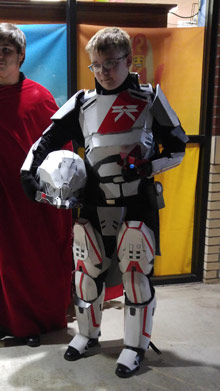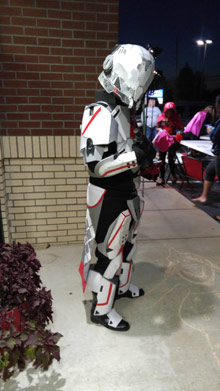 Claude Errera | Oct 18, 2015 11:41 pm |
link
---
Bungie Spookly Update - October 31, 2014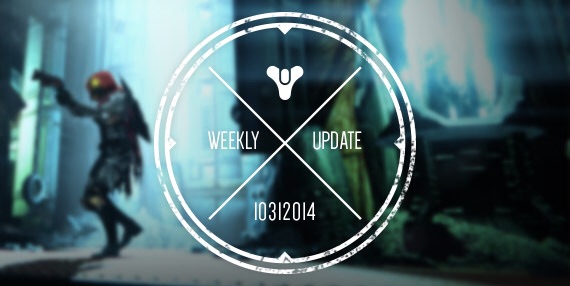 The Halloween edition of the Bungie Weekly Update has been
posted
, and DeeJ covers some questions I'm sure a lot of us had about the Dark Below (like the fact that we'll all get 5 additional Bounty slots, even if we don't buy the expansion). And of course an update from the DOC covering the Monkey errors popping up after the recent update. Happy Halloween! (
Here
, too.)
Xenos | Oct 31, 2014 03:32 pm |
link
---
Legendary Pumpkins

Bungie has
posted their entries
to their
Guilt O' Lantern...
er....
"Pumpkins of Legend"
pumpkin-carving contest on their Facebook page. Go vote with 'likes' so your favorites receive some Destiny Beta codes.
Leviathan | Oct 28, 2013 09:17 pm |
link
---
Become Jack-O'-Legend, Win Codes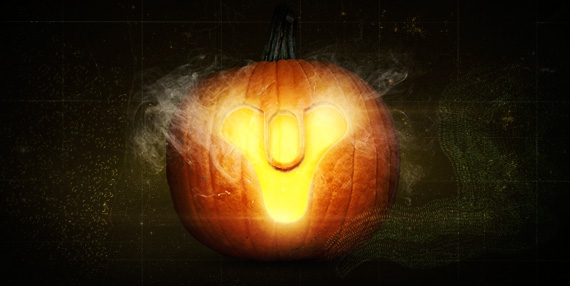 Is the hunt for Destiny Beta codes driving you out of your gourd? Rest easy, Ichabod, for Bungie is getting into the Halloween spirit with a contest that will turn pumpkins into prizes. Don't wait until midnight - contest finalists will be chosen Sunday, so head over to Bungie.net for the rules post-haste! (Thanks, Xenos.)
ncsuDuncan | Oct 23, 2013 07:53 pm |
link
---