Search results for tag '
hannaford

'

Showing results 1 - 2 of 2 matches
Hey, Look! Lots of Guns!
Oh, right - DBO. Oops! Anyways, Quirel dropped by the forums a few days ago to point out all the new images at Isaac Hannaford's blog. Mostly more weapon variations, but interesting nonetheless.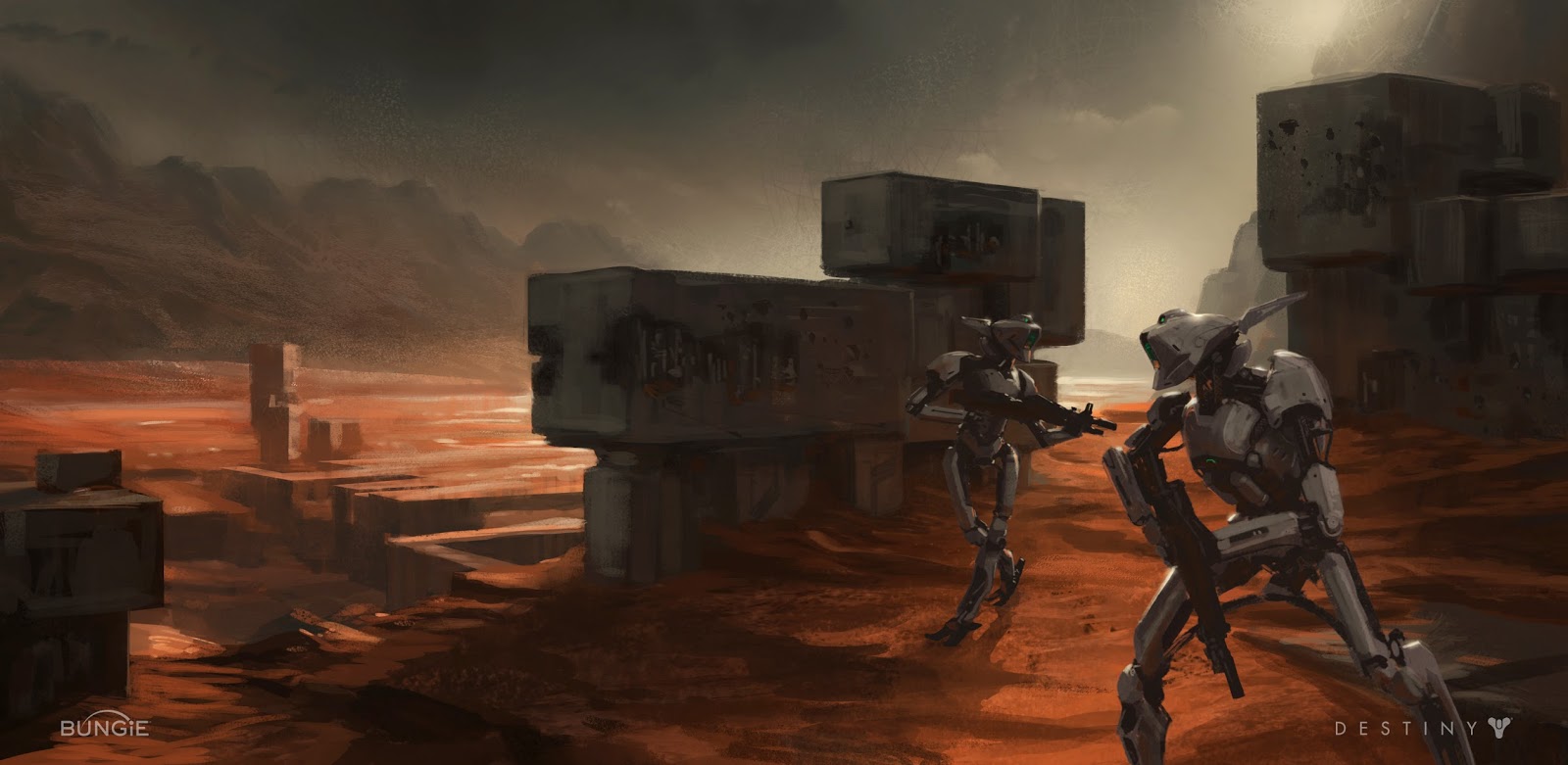 And then there's this image... FotC droids scouting Mars? Cut content or an idea still in the barrel? Hmm....
Leviathan | Nov 11, 2014 03:06 pm |
link
---
Hand-drawn from Hannaford
Thanks to Black Six for letting us know that Bungie artist Isaac Hannaford has posted more sketches and drawings from the Emerald City Comic Con. While the work isn't specifically Destiny-related, it's always good to see what the artists are channeling through their talented pens and pencils!
GrimBrother One | Mar 24, 2013 08:19 pm |
link
---