Search results for tag '
pvp

'

Showing results 1 - 3 of 3 matches
CruelLEGACEY's Hunter PvP Montage
CruelLEGACEY decided to test out his Hunter in the Crucible. Watch as he tears through Guardian after Guardian!
colindosaj | Apr 25, 2015 06:45 pm |
link
---
Fallout's PvP Guide - Bladedancer
Fallout stopped by with his latest Destiny PVP guide - this one focuses on the Bladedancer. Fallout gets fairly in-depth regarding the Bladedancer's abilities and provides some tips on how to successfully use these abilities on the battlefield. Go cut some fools!
colindosaj | Apr 17, 2015 01:18 pm |
link
---
Enter the Inferno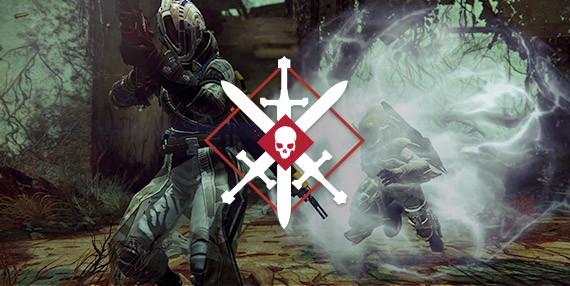 Bungie's Swat-like mode for the Crucible, Inferno, returns today at 11AM Pacific. Last time it was with Control gametypes, now it's Clash. More details at B.Net. Thanks Blackt1g3r!
Leviathan | Mar 31, 2015 02:15 am |
link
---