Search results for tag '
crucible

'

Showing results 1 - 19 of 19 matches
The Week of Warmind, Part 4 (Developer Crucible Insights)
Okay, so this dropped yesterday, and it's also included in the Season 3 page referenced earlier today... but it's a great watch, and everyone should see it. Josh Hamrick and Kevin Yanes discuss some of the ways that Exotics are getting deadlier, and what that means for Season 3 Crucible play. Check it out!
Destiny 2 - Official Competitive Multiplayer Trailer
New maps, new weapons, new Supers, and even a new emote highlight this trailer for Destiny 2's competitive multiplayer. The teams may be smaller, but the fights look no less fierce, so check it out and see what other details you can catch!
IGN Looks at Crucible in Destiny 2
IGN dropped it's article for today, and it's a doozy! Four new videos showing off Control, a new map called Endless Vale, Sentinel Titan, and Voidwalker Warlock. You can go to their site to check them out there, or I've embedded the videos below.
Show Some Mercy!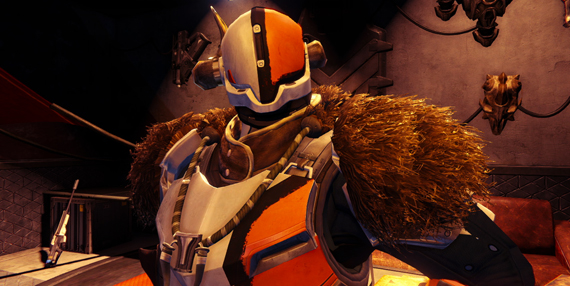 If you ever felt like No Mercy was a little too harsh in the Crucible, you're in luck! Lord Shaxx has had a partial change of heart. Blow outs should end significantly faster, and games with disproportionate scores will not be join-able through matchmaking. Go read about the new mercy rules in detail over on Bungie.net!
Don't Look Down

Today's Game Informer coverage comes by way of a developer walkthrough of the Crucible map Vertigo coming in The Taken King. Lots of detail and lots of commentary on their design decisions. Go take a look! (Thanks Korny for pointing it out!)
Lars Takes Us Through the New Crucible Changes
Design Lead Lars Bakken sat down and talked to Game Informer about all the major changes that The Taken King will bring to the Crucible, whether that's new modes like Rift and Mayhem, or sandbox tweaks to Thorn and Blink. Great video! Electricpirate was first on our forum.
Video Teasers of Taken King's Eight Crucible Maps

Game Informer has put up video previews of every new Crucible map (teasers that include the intro views and a couple of shots of gameplay) on one handy page. They take place in varied arenas across the system - click the link if you want to know exactly where! There's also a ship in one that looks familiar...
Trials of Osiris - Flawless Victory
CruelLEGACY sent us a compilation vid he made. I'll just let him introduce it: "Week 5 features the Thieves' Den map. Being a relatively new map, a lot of players are still getting a feel for its specific ins and outs. Players looking to jump in to Trials this weekend might find this video helpful for learning their way around the map." Maybe someday I'll see that Lighthouse...
Inside Widow's Court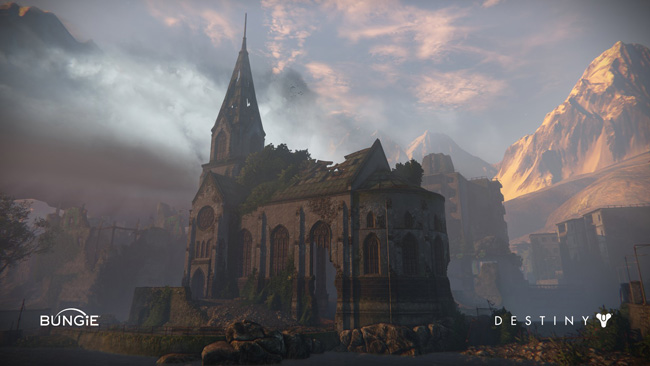 Hedge tweeted of Ethan Scheu's post on his ArtStation regarding an inside look on some of the models and textures that went into making this beautiful new Crucible map for the House of Wolves DLC.
Crucible Changes, Free TDB Maps Coming Soon?
IGN has a couple new stories up today. The first discusses some interesting changes coming to the Crucible, including increased Crucible Mark drops and experience gains. The second reports that The Dark Below Crucible maps will be free for all players when House of Wolves arrives in a few weeks. (Thanks, bluerunner!)
Trials of Osiris Stream Summary and Information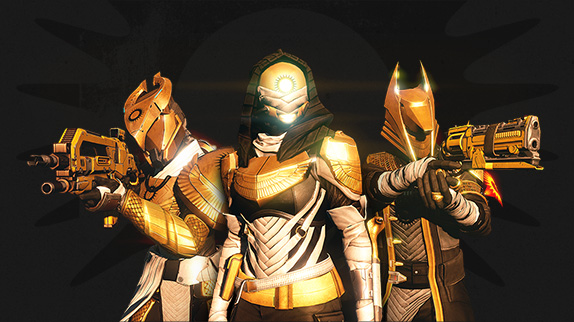 Miss the stream? Stop by our forum thread on it to see what you missed! Also make sure to head over to Bungie.net's House of Wolves page to check out information on the Trials as well as pictures of the new maps that will be included in the expansion! And last but not least head over to the Playstation Blog to see a little bit about the Playstation exclusive Crucible map!
Enter the Inferno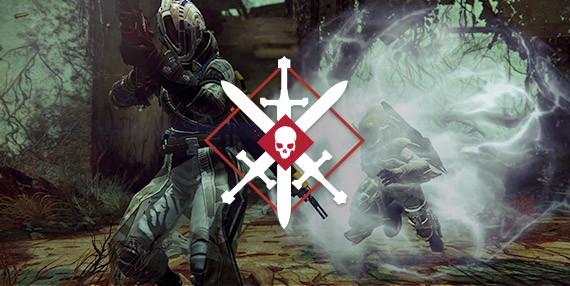 Bungie's Swat-like mode for the Crucible, Inferno, returns today at 11AM Pacific. Last time it was with Control gametypes, now it's Clash. More details at B.Net. Thanks Blackt1g3r!
Fallout Plays - Destiny PvP Guides
Want to learn to maximize your gameplay with a careful look at your subclass skill trees? Fallout's got your back - last month, he started a new series which will look at every subclass, and the choices available for each. (I could have sworn I posted about this when it was released, but it's not in the news database, so clearly I didn't. Fixed now - check out the Warlock Sunsinger guide below!) This week, he released the second guide in the series, looking at the Titan Defender. This one is just as comprehensive, and gives you a really clear view of what each choice on a skill tree will do for you. If you run a Titan in the Crucible, you owe it to yourself to watch this video - it will make you much more effective.

Bungie Weekly Update 01/22/2015
The Bungie Weekly Update went up last night wherein Deej discusses the Crota's End Hard Mode launch and the world's first champions of it! The new Doubles Skirmish playlist and a short What's Up DOC is also brought to your attention. Read it local here. (Thanks Korny.)
Forget Lord Shaax, Bow to Lord Saladin
Iron Banner is here until October 14th!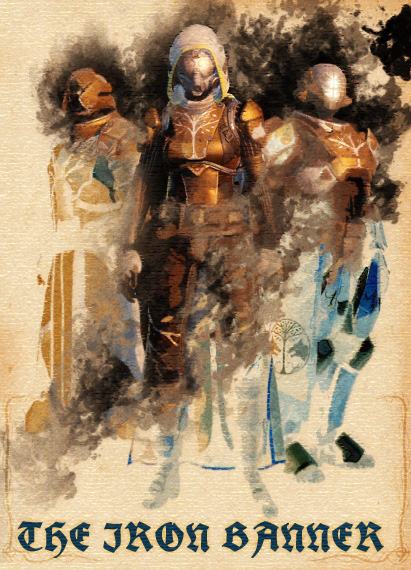 Take your levels and gear for all their worth into the battlefield and win some rewards from the noble Iron Lords (before they go back to Gondor & Winterfell).
Sign of the Opposing Will
We may be too busy playing Destiny or travelling at the moment to be able to bring to light all of the various news tidbits for the front page, but the least we can do is echo Bungie.Net.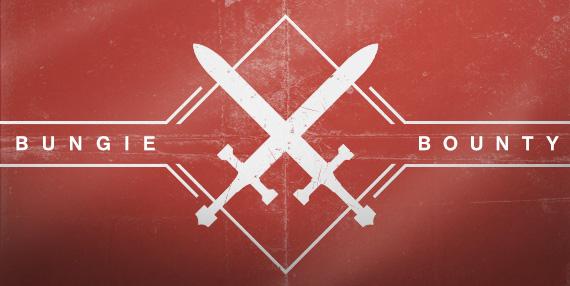 Bungie's entering the wild of the Crucible, which means you'll have a chance to shame them with a defeat (if you don't waste your Arcblade running frantically amok in what turns out to be empty rooms like I do). Read their whole post to find out how exactly to earn the emblem and who you need to look for! Tonight they're tackling Clash on the PS4, but they'll be hitting all playlists and platforms eventually.
Gamespot Breakdown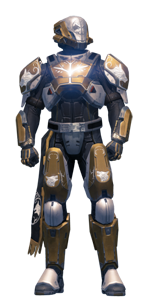 Ragashingo
posted
(and Tweeted at us - the nerve!) a
new article at Gamespot
that reviews Destiny's Crucible gametypes (Control, Clash, Rumble, Skirmish, Salvage) alongside some new-ish screenshots and renders, not to mention some snippets from Bungie's urk and Derek Carroll. If you're behind, here's an easy way to catch up!
The Crucible Awaits You
Bungie unveiled a new multiplayer trailer today at Gamescom! And GrimBrother IV and UnrealCh13f let us know about it on our own forums.
Destiny Lead Designer's Crucible Multiplayer Tips
IGN's Destiny coverage continues with insider Crucible tips from Lars Bakken. Go watch! (Thanks, GrimBrother IV.)