Search results for tag '
rul

'

Showing results 1 - 11 of 11 matches
Ready Up Live Podcast 28
Catching up a little bit... CruelLEGACEY let us know late last week that the most recent ReadyUpLive podcast spends some time talking about the Trials of Osiris. (It also spends some time talking about Halo 3: ODST - so don't just skip to the Destiny section...)

Ready Up Live Podcast Episode 27
The most recent podcast from the Ready Up Live crew has some House of Wolves discussion - it starts at 42:30 or so. Go listen! (Thanks, CruelLEGACEY.)
RUL talks Destiny
Ready Up Live's latest podcast (Episode 23) tries very hard to stay away from Destiny discussion... but fails miserably. (Starting around 35 minutes, the last half is pretty much all Destiny.) While we sympathize with their inability to remain firm on their commitment to discuss other games, we're happy that Destiny forces its way in. Go listen! (Thanks, CruelLEGACEY.)
Words for your eyes
If you don't have time to read the Bungie Weekly Update (either at B.net or in our own Weekly Update Archive) Greenskull has broken it down for you in visual form. 3 minutes will give you the skinny.

Greenskull reads you the BWU
Ready Up Live's Greenskull walked through the first Destiny-based Bungie Weekly Update - I suppose if 2 minutes of summary is easier to process than 2,000 words on a screen, this video is for you. Take a look!
RUL's Destiny News - Weapon Details
Greenskull, from Ready Up Live, went back through all the Drawing Board entries and compiled a new video showing you each of the special weapons revealed thus far in that B.net series. A fine summary for those who need something quicker than reading!

Stepping through, frame by frame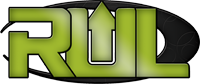 Greenskull, from ReadyUpLive, has already released an analysis video of the Out Here in the Wild ViDoc - watch it to see if you've missed anything!

Greenskull talks Red Death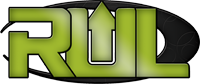 Greenskull asked us to share his latest video with you - it's a quick recap that covers the latest news from the Bungie Blog. Check it out!
RUL Destiny News 7.6.13
Greenskull sent word of his latest Destiny News video - he recaps the latest mail sacks and gives the lowdown on Bungie week.
Audiobook by RUL
Greenskull is back with video recapping and verbalizing much of the new Destiny content that Bungie recently added to their website. Go and give it a look and listen, and see what the RUL crew thinks!
ReadyUpLive Recap Released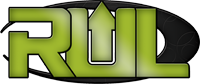 Greenskull asked us to point you towards his latest video - it's a quick recap of the GDC presentation and the latest mail sack. Go watch!