Search results for tag '
podcast

'

Showing results 1 - 25 of 72 matches
The Bungie Podcast - November 2017

The latest Bungie podcast (on iTunes, or direct via Bungie RSS) is live now:
Join Luke Smith, Mark Noseworthy, and Eric Osborne as they sound off on the state of Destiny 2, what it takes to update the game, and where we're heading next.
48 minutes of conversation from people who build the game this site is devoted to - Go listen! Thanks, CyberKN, for the heads-up.
Bungie Podcast - Betas and Protein

Urk has managed to process and post the latest Bungie podcast (on iTunes, or direct via Bungie RSS) before the Destiny 2 Beta begins tomorrow, so you can go listen to Luke Smith, Mark Noseworthy, Eric Osborne, and Robert Engeln discuss everything from carrying your friends to Chipotle meat goals. Great talk - find 45 minutes and listen! Thanks, electricpirate.
Starside Lounge Episode 12 (E3 2017 Edition)
It's hard to believe, but we actually recorded another podcast already! We pore over everything we could scrounge up about Destiny 2 from E3 and discuss Destiny lore with guest Ragashingo. Go listen to it in the archive or on YouTube below:
Bungie Podcast - the Me Undies Edition

The latest Bungie Podcast is available
on iTunes
or direct
via RSS on their own site
. Luke Smith, Mark Noseworthy, Eric Osborne, and Jon Weisnewski discuss advertising, the Destiny 2 Alpha, preparing for launch, and E3, among other fun topics - it's some good stuff! The Bungie Podcast is easily one of the best ways to get inside the heads of Bungie devs - if you're curious about what they think about the goodies they make, go listen. Thanks to CyberKN for
the heads-up
!
Starside Lounge Episode 11
It's been about a month (and a year) since our last episode, but we figured with the big news dump last week we should probably get around to discussing it! Listen to the latest episode of the Starside Lounge below or go listen in the Starside Lounge archive!
Almond Butter, Apples, and Destiny 2
Luke Smith, Mark Noseworthy, and Eric Osborne gathered to discuss everything from PBJ fixings to the direction of the Destiny franchise - and you can listen via the latest Bungie Podcast. There's a discussion thread on our forum, as well.
Starside Lounge Ep. 9: Catching Up on The Taken King
Beorn stopped by the forum yesterday to announce that the latest Starside Lounge (recorded last weekend) has been released - Beorn, Xenos, Leviathan and Speedracer were joined by SquidNH3 for a great two-hour discussion that covers everything from Challenge Mode to Sparrow Racing. You can listen to it on YouTube, or just drop by the Starside Lounge archive and stream it from there. There's a giveaway buried in there, as well - and if you're interested in a Destiny sketchbook, it's a pretty simple entry process. You have until Monday to get in the running, so go listen!
Talking Destiny with a British Accent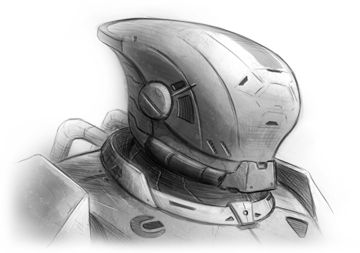 Our local cartoonist, Stuntmutt, let us know that BBC5 Live discussed Destiny: The Taken King on a recent broadcast that can be listened to here!
The Starside Lounge, Episode 7
We recorded Starside Lounge Episode 7 earlier this week and it's finally published for your listening pleasure! Beorn, Xenos, Claude, and ncsuDuncan talk about the Destiny Year Two Twitch stream, more game industry coverage of The Taken King, and we reveal our giveaway winner from the previous episode! Oh, and Beorn tries to spread misinformation but Xenos and ncsuDuncan do their best to quash it. Check it out below or listen to it with your favorite podcast player!
The Starside Lounge Podcast, Ep. 6 (Feat. CruelLEGACEY)
Episode 6 of The Starside Lounge is posted! Special guest CruelLEGACEY (Nevin Douglas) joins Xenos, Claude, Leviathan, and Beorn to talk about this week's Destiny news from Gamescom and the Game Informer article.
*** SPOILER WARNING ***
In this episode, we talk in-depth about the Game Informer article, including PvE and PvP material that some may consider to be spoilers. If you want to approach The Taken King knowing as little as possible, you won't want to listen to this episode. HOWEVER, at 1:20:20 we mention a giveaway that you may want to hear about. That section of the discussion is spoiler-free.
The Starside Lounge, Episode 5
Episode 5 of The Starside Lounge is already making its way out to a podcast player near you! This episode features our first-ever Community guests, Earendil and Speedracer, who help Xenos and Beorn discuss the Dreadnaught, weapon foundries, Bungie fandom, Trials of Osiris, and our wishes for Destiny, among other things. Go have a listen!
Starside Lounge Podcast, Episode 4
The DBO admins got together over the weekend and recorded an episode of The Starside Lounge! Episode 4 covers the last couple weeks of Destiny and Bungie news, including Bungie Day and Moments of Triumph, UI updates, Community management changes, weapon balancing, and, of course, fashion tips for your Guardian! You can listen on YouTube, or with your favorite podcast app by subscribing to our feed!
The DBO 'Starside Lounge' Podcast Is Back!
The DBO Starside Lounge is making a comeback! Beorn is joined this month by Claude, Mastrbiggy, Xenos, and Leviathan as we talk about Destiny: The Taken King, distill some details from the E3 show floor, pontificate about pricing, and wax whimsical about our Destiny wishes.
You can catch it on YouTube via the video below, or listen on our Starside Lounge page. The iTunes/RSS feed should be updating shortly, as well. Sit back and relax in the Starside Lounge, then sound off in the forum!
Ready Up Live Podcast 28
Catching up a little bit... CruelLEGACEY let us know late last week that the most recent ReadyUpLive podcast spends some time talking about the Trials of Osiris. (It also spends some time talking about Halo 3: ODST - so don't just skip to the Destiny section...)

Ready Up Live Podcast Episode 27
The most recent podcast from the Ready Up Live crew has some House of Wolves discussion - it starts at 42:30 or so. Go listen! (Thanks, CruelLEGACEY.)
RUL talks Destiny
Ready Up Live's latest podcast (Episode 23) tries very hard to stay away from Destiny discussion... but fails miserably. (Starting around 35 minutes, the last half is pretty much all Destiny.) While we sympathize with their inability to remain firm on their commitment to discuss other games, we're happy that Destiny forces its way in. Go listen! (Thanks, CruelLEGACEY.)
Guardian Radio Episode 97
It's been a little while since we mentioned the Guardians of Destiny (it was all the way back in November, actually), but we're doing it again - and not just because they had me on as a guest. Episode 97 was recorded last night, and topics of discussion included Destiny's place in the Bungie universe, Xur's randomness, and the underappreciated glory of Destiny's Grimoire. Go listen! (Thanks to Craig for the invite!)

Ready Up Live - Episode 18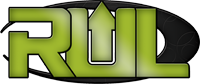 CruelLEGACY let us know that the latest podcast of Ready Up Live spends a lot of time talking Destiny. "We cover the new expansion, the nature of Raids in the game, and Bungie's approach to storytelling." Go listen!
TTL Party Chat With Deej & Luke Smith
Tied The Leader Gunslinger's latest podcast has the crew sitting down with Community Manager Deej and Raid Architect Luke Smith, so expect a ton of behind the scenes talk regarding Vault of Glass and Crota's End, as well as Destiny as a whole! Thanks Pete.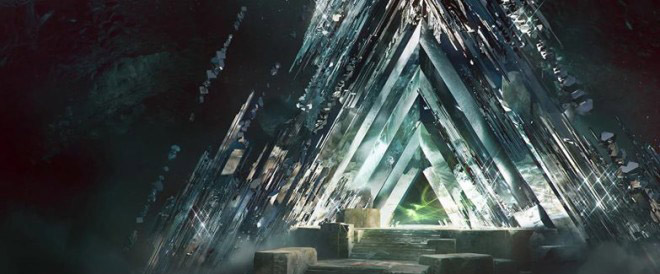 Guardian Radio Episode 86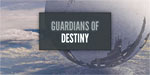 As usual, roland stopped by the forum to inform us that the latest episode of Guardian Radio has been posted on their site! This week they had Rob Adams, an Environment Artist at Bungie, visit the show. Great listen!
Guardian Radio Episodes 77 & 78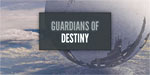 Whoops! We missed posting about Guardian Radio Episode 77 last week! I wonder what we were doing... Also roland let us know about Episode 78, and here is his description:
Destiny has been deployed and this week we officially come to you LIVE from the Tower. This week we catch you up on the latest news surrounding the game and then dive in to our first impressions of the game. With one week under our belts we have a lot to say about Bungie's shared world shooter. We share both the good and the bad but see that this is clearly a fantastic starting point for what is sure going to be one hell of a ride for the next 10 years.
Guardian Radio Episode 76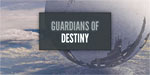 As usual roland stopped by our forums to inform us about another great episode of Guardian Radio! Since this is their last episode before the launch they cover their launch day plans, as well as covering the latest news on Destiny. Go give it a listen!
Guardian Radio Episode 74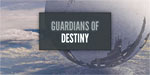 roland stopped by the forum to let us know that Guardian Radio #74 has been posted online. This week they went through the newly released trailers for Destiny with Datto. Great show as usual, go give it a listen!
Guardian Radio Episode 73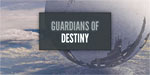 Guardian Radio marches on with episode 73 as they reminisce on their Beta characters, chat about clans, and await the final game in just a few short weeks. Listen on YouTube, iTunes, or straight from their website. Thanks, Roland.
Guardian Radio Episode 72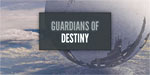 roland let us know about the latest Guardian Radio podcast - a guest host from GuardianOne.net discusses some future changes. Listen in to learn about Byf's visit to the Seattle Children's Hospital, plus a wrapup of the Beta (through the lens of Bungie's released stats). Good stuff!