Search results for tag '
time

'

Showing results 1 - 8 of 8 matches
Mars, over Time
CruelLEGACEY was inspired by the timelapse video moreuse posted of Destiny's depiction of Earth... and tried a couple of series on Mars. Gorgeous! (He's planning on polishing the technique - these are just tests.) iconicbanana turned one into a GifV, for your enjoyment.

Timelapse Earth Views
moreuse on YouTube took some time to smell the roses - and watch the clouds roll in. And film it all so you could enjoy it, too. Beautiful! Thanks, iconicbanana.

Bungie Profiled in Time
Kermit let us know about a Time interview with DeeJ, covering Bungie and the launch of House of Wolves, as well as a look into the role of our illustrious Community Manager. Nothing really new for frequenters of the Destiny community, but it's nice to see Destiny getting some coverage from more traditional press.
Crota Timer Makes Raiding Easier
Man Up Time, a small development studio founded by old-school Bungie fan (and bungie.org staffer) Bruce Morrison, has released an iPhone app called 'Crota Timer'. It's free, and it does exactly what it's supposed to do - it makes it simple to figure out when Crota moves. Go grab a copy!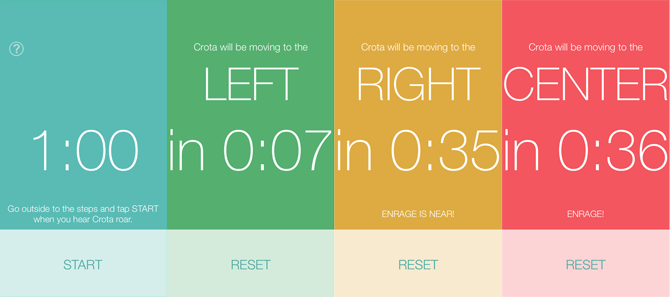 Who will love a little sparrow?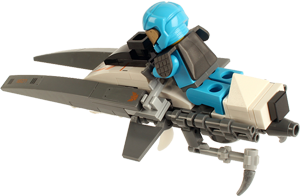 Did you enjoy your time with Destiny's Sparrows? There are like-minded fans out there you might want to check out, then.
VG247 wrote up the nascent Sparrow Racing League
(kicked off by those crazy cats at
/r/destinythegame
), and IGN compiled their
Top 5 Ridiculous Sparrow Kills
from the Beta (thanks,
Avateur
). Remember: just because you don't have a gun, doesn't mean you have no offensive power.
Timey Wimey... Stuff?
Bluerunner noticed some interesting phrases on PlayStation's Destiny webspace:

So go join Blue in the speculation! I mean I always thought Destiny was going to be big, but "beyond space and time" is going to be really hard on my HDD.
Destiny Time with Finn & Jake

Destiny Time! C'mon, grab your friends; we'll go to very distant lands. With Jake the Titan and Finn the Hun-ter, the fun will never end; it's Destiny Time! (KL45H is the mind behind this awesome Adventure Time crossover, and you can check out the full image over on Deviant Art. Much love to Hedgem0ny for finding this gem!)
Destiny's Poster Child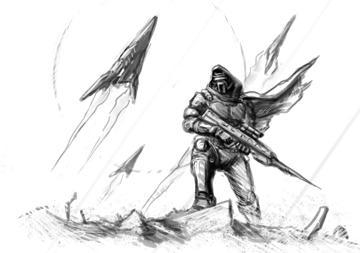 TIME's techland subdomain has posted a short article about Destiny as a promising example of next-gen, always-online gaming.
"It's just building the ecosystem where you can carry friends, meet friends, hold onto friends," Ryan said. "Building communities around the people that you share entertainment experiences with is one of the things we've definitely been a strong proponent of, pusher of, and advocate for."
Building communities? Sounds like fun.