Search results for tag '
sparrow

'

Showing results 1 - 9 of 9 matches
Sparrow Racing... in real life
Just catching up on news from the last few days... Nitro Circus put together a pretty cool video showing off jet-ski-powered Sparrows. MAN does that look like fun! (Thanks to Halcylon for the heads-up.)
Sparrow Racing: The Tracks
Polygon has posted a video showing both Sparrow racetracks (a complete race on each track) - fun! Go watch. Thanks, electricpirate.
Sparrow Racing Coming Next Week!
Bungie snuck up behind us and tapped us on the shoulder today. When we turned around, a lovely new game mode and way to play Destiny was in front of us! Sparrow Racing League will be available for Taken King buyers starting Dec. 8th and will be available for three weeks. Watch the ViDoc (Woo! ViDocs!) below and get excited!
Exotic Sparrows - They're Sweeping the Solar System
This thread introduced me to a really cool group of crazy people at reddit - folks who created hybrid sparrows based on weapons. I want ALL of these. I'm not positive there aren't more, but here's what I've been able to find:
I love each and every one of these. The creativity of the community thrills me. See them all in the gallery below!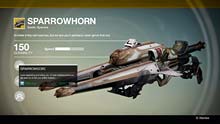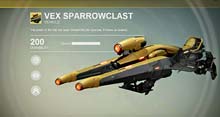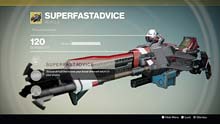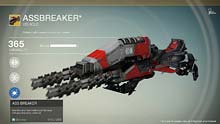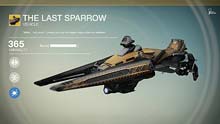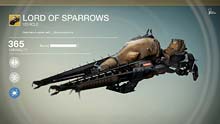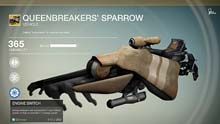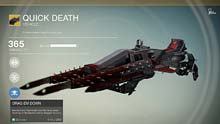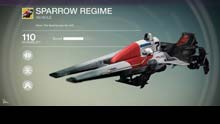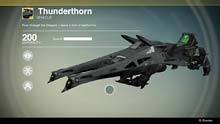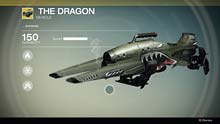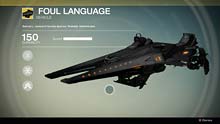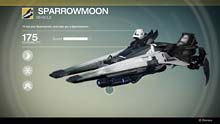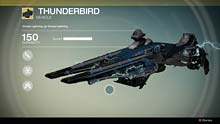 Come On Down to Your Local Sparrow Dealership!
Surf's Up, Dudes!
There's a new YouTube video making the rounds this morning showing how to ride your Sparrow while doing a regular non-vehicle emote. The most showy, by far, is dancing, which lets you ride the Sparrow like a surfboard. Go catch a dune! (Thanks to Anton P. Nym for a heads-up in the forum).
Fallen Got Run Over By a Sparrow
Gamestop posted a video of the exclusive red Sparrow you get for pre-ordering on youtube. Not anything new really, but if your pre-ordered from Gamestop you can see in detail what your ride will look like.
Who will love a little sparrow?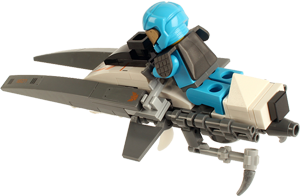 Did you enjoy your time with Destiny's Sparrows? There are like-minded fans out there you might want to check out, then.
VG247 wrote up the nascent Sparrow Racing League
(kicked off by those crazy cats at
/r/destinythegame
), and IGN compiled their
Top 5 Ridiculous Sparrow Kills
from the Beta (thanks,
Avateur
). Remember: just because you don't have a gun, doesn't mean you have no offensive power.
Gamestop 'Exclusive' Pre-Order Sparrow
Gamestop has a new Destiny pre-order "exclusive" today: a quicker, faster, more durable, specially-painted Sparrow (and apparently it's back to "Sparrow"). petetheduck found the news over on GAME.co.uk, and JDQuackers was quick to notice some important small-print in our forum stating the limits of the exclusivity. It sounds like the pre-order bonus will grant you a quickly-upgraded Sparrow that everyone else can obtain by end-of-year. You can check out the 40-second ad spot here: