Search results for tag '
voice

'

Showing results 1 - 2 of 2 matches
People Want Beards!

Jonty Barnes sat down with The Sixth Axis at Gamescom to discuss how well the Destiny beta went, and how that will affect the game in the long run. A lot of good information on topics that haven't been thoroughly covered elsewhere!
Xenos | Aug 19, 2014 09:05 am |
link
---
A Ghostly Voice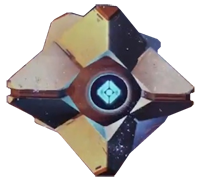 A couple of disconcerting articles about the voice acting of Peter Dinklage (who provides companionship in-game as your Ghost) have surfaced - both
Kotaku
and
Polygon
have taken issue with Dinklage's performance. Our forum denizens
have their own opinions
; some like what they hear, others agree with the two articles. Where do you stand?
Claude Errera | Jun 17, 2014 04:19 pm |
link
---