Search results for tag '
Patchnotes

'

Showing results 1 - 5 of 5 matches
Administrivia - catching up on updates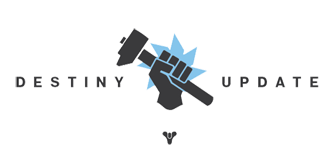 Being gone last week caused the oversight of another important Bungie release - Update 2.4.1, which paved the way for the Hard-mode raid, along with providing support for the Festival of the Lost. Patch notes are extensive; you can read them on Bungie's site, or you can read them in our Patch Notes Archive. Either way, they're worth going over - they contain a lot of useful info, including specific details on what light levels are supported by which activities. Check it out! UPDATE: DOH! Looks like being gone means forgetting to do my homework, too! It was pointed out that there was, indeed, a newspost covering this update - next time I promise I'll look more carefully! I'm leaving this post because it links to the local version, as well.
Claude Errera | Oct 24, 2016 03:27 pm |
link
---
Destiny Hot Fix 2.3.0 (The One About Hunters)
Betcha can't stick it... anymore. The June update is live, removing the ability to stick Tripmines to enemies (they've clearly learned to lather themselves with oil). Don't despair too much about this and other nerfs, because Hunters (and the other classes) have also seen a number of PvE buffs to help with the Orb-making. And you'll need those buffs, because a few of your favorite weapons have received some balance tweaks as well.
Korny | Jun 14, 2016 11:06 am |
link
---
Destiny Hot Fix 2.2.0.2 (The one about melee attacks)
It's a minor one, but the greatly-anticipated Hotfix for melee attacks (discussed in last week's TWAB post) is Live now. Notes are available over on Bnet (and locally), if you're curious about a couple of other fixes included in the patch.
Korny | May 3, 2016 11:05 am |
link
---
This Week At Bungie (and more!)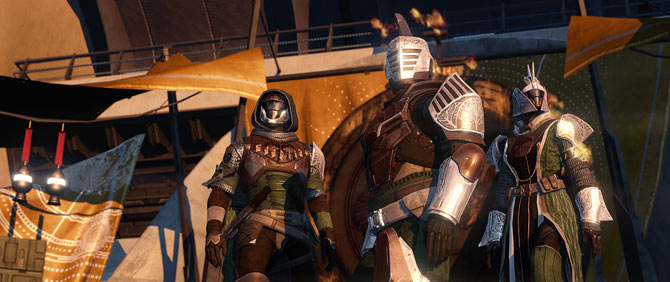 The latest weekly update at Bungie is live - visit to see their new streaming studio, get details about next week's Iron Banner, and see fun community vids. While you're there, notice the update that Bungie.net as a whole has received, and take a look at the patch notes explaining today's minor game update (basically, they added the ability to give you a free ghost if you played Crimson Days last week). Both the update and the patch notes are local, as usual.

Claude Errera | Feb 18, 2016 03:31 pm |
link
---
It's Bungie Info Week!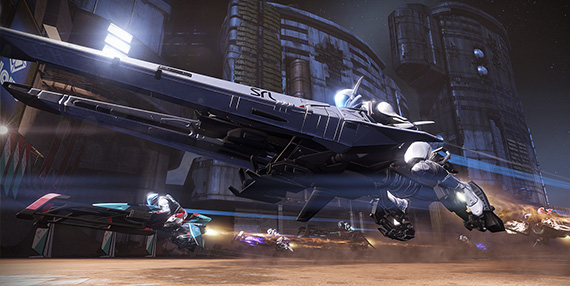 We're a bit slow this week, but there's lot of new content for you on B.net. Patch 2.1.0 went live on Tuesday - you can read the full patch notes (edited today, in fact) there, or here, in our local archive. Some of the damage numbers were a bit wonky (and have been edited a couple of times now); explanations for these changes can be found in today's Bungie Weekly Update (also with a local copy). There's a boatload of other good stuff in there, too - including a piece from Urk which should allay your fears if you were one of the people who worried that 2016 would be full of events like the Sparrow Racing League, but no other substantial content. Finally, there was a Hot Fix this morning, correcting some unexpected behaviors brought on by the patch. (This is local, too.) Go read it all!

Claude Errera | Dec 10, 2015 03:09 pm |
link
---