Search results for tag '
figure

'

Showing results 1 - 5 of 5 matches
3A Shows Off Warlock and Hunter Figures
Remember those awesome Titan figures by 3A? Well they are officially showing off the Warlock and Hunter figures, which go on sale this week and the 21st respectively! Like before there will be three different versions depending on where you purchase it from (my favorite is the Bungie Store Edition shown below). Go check out their posts about them to see more pictures and to drop $200 for one!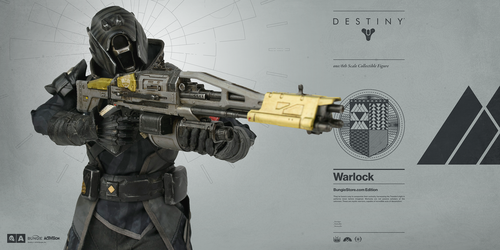 Xenos | Jul 4, 2016 07:21 am |
link
---
Loving the Fabric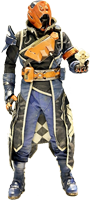 Worldof3A, always good for an impressive action figure or two, has revealed a new Destiny Warlock figure at Toy Soul 2015. No details on purchase price or availability yet, but it's looking pretty fantastic! Thanks to
Charlie INTEL
, who found it
on Toyark's Twitter feed
. (Click for a larger version.)
Claude Errera | Dec 18, 2015 10:42 am |
link
---
Action Figure Inbound!
Although my wallet's been dreading it, my heart's been waiting impatiently for it! Hedge retweeted an announcement by 3A concerning a highly-articulated (and steeply-priced) Titan action figure. It looks beautiful - I can't wait to see more high quality licensed stuff like this for Destiny. More photos and info here.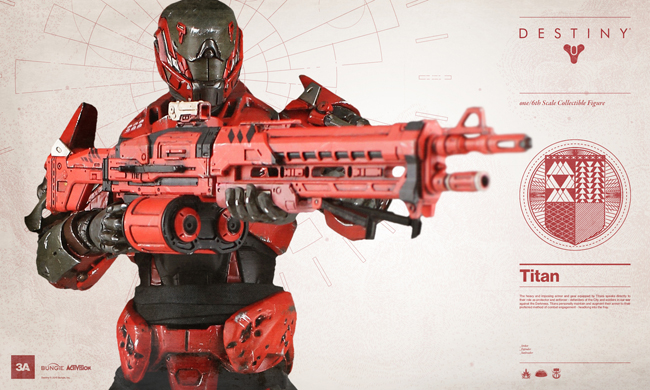 Leviathan | Jul 21, 2015 09:11 pm |
link
---
Destiny Action Figures
DeDerga let us know that ThreeA, one of the companies who has made Halo Action Figures in the past, just announced 1/6 scale Destiny Action Figures! No details at all so far. I'm personally curious about how customizable they'll be given the nature of Destiny.
Xenos | Aug 25, 2014 11:50 am |
link
---
A Real American Hunter
Hedgem0ny knows how to scour the world wide web for great fanart and fills his Twitter with these lovely images. First up is a modded G.I. Joe action figure that the eight-year-old inside me would love to explore a sandbox with. You can see a couple more views on OrionPax9's forum post about his creation here.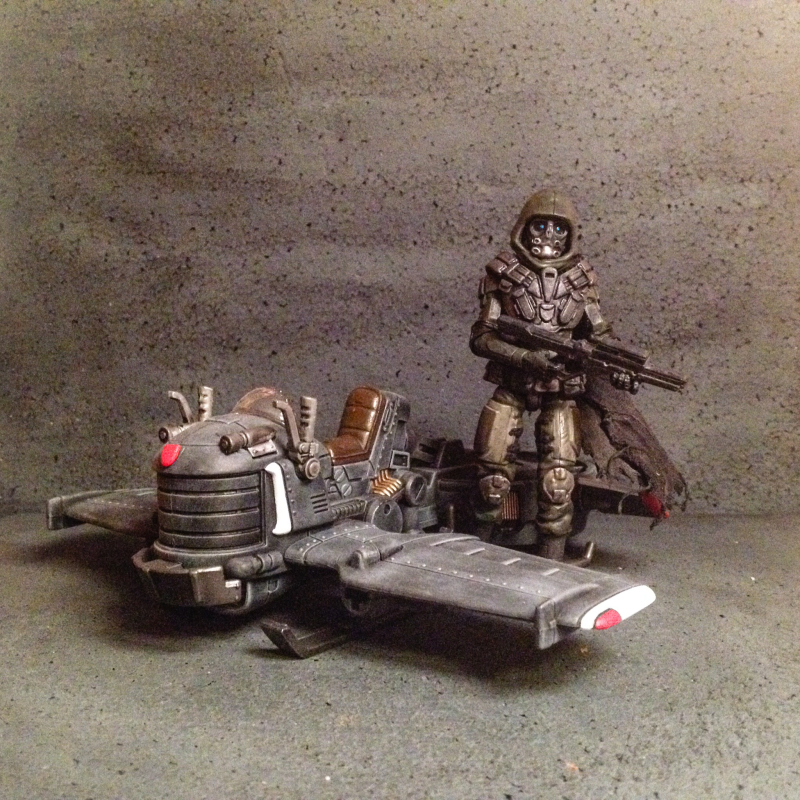 Leviathan | Apr 9, 2014 12:34 pm |
link
---