Search results for tag '
action

'

Showing results 1 - 13 of 13 matches
Destiny 2- Official Live Action Trailer
No Zeppelin, but the new live-action trailer for Destiny 2 should still make you want to get the lead out. A couple of folks let us know, but electricpirate's gotten the discussion started on the forum. And remember, you're doing it for the puppies.

3A Shows Off Warlock and Hunter Figures
Remember those awesome Titan figures by 3A? Well they are officially showing off the Warlock and Hunter figures, which go on sale this week and the 21st respectively! Like before there will be three different versions depending on where you purchase it from (my favorite is the Bungie Store Edition shown below). Go check out their posts about them to see more pictures and to drop $200 for one!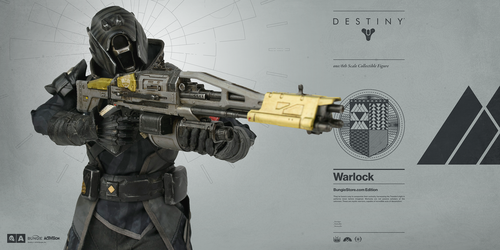 You Can't Become Legend Without Reputation...
Confused about how reward packages will change on April 12? DeeJ has posted a detailed explanation of each faction's reward packages (and how much easier it will be to level them up). Give it a read, and go make a name for yourself!
Loving the Fabric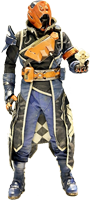 Worldof3A, always good for an impressive action figure or two, has revealed a new Destiny Warlock figure at Toy Soul 2015. No details on purchase price or availability yet, but it's looking pretty fantastic! Thanks to
Charlie INTEL
, who found it
on Toyark's Twitter feed
. (Click for a larger version.)
Tess Is Back (And She Means Business)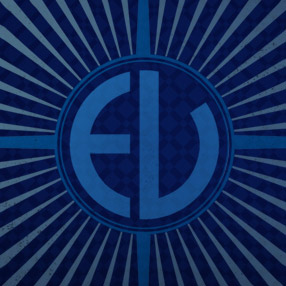 Tess Everis is making a return to The Tower next week, this time as CEO of the brand-new Eververse Trading Company. Her new wares begin with 18 new emotes for your Guardian, but she won't be taking your Glimmer; instead she'll accept Silver, a new in-game currency that is purchased (with real money) through your platform's online store.
The move to "micro-transactions" is certainly controversial, but Bungie plans to use this extra income stream to directly fund the Destiny Live Team, who will apparently be updating the live game with increased frequency in Year Two.
Evil's Most Wanted: Live-Action Led Zeppelin!
In a similar style to the Become Legend trailer back at launch, we're gotten another live-action, rocking, ad! Take a gander below or go discuss with CougRon in our forums.
Action Figure Inbound!
Although my wallet's been dreading it, my heart's been waiting impatiently for it! Hedge retweeted an announcement by 3A concerning a highly-articulated (and steeply-priced) Titan action figure. It looks beautiful - I can't wait to see more high quality licensed stuff like this for Destiny. More photos and info here.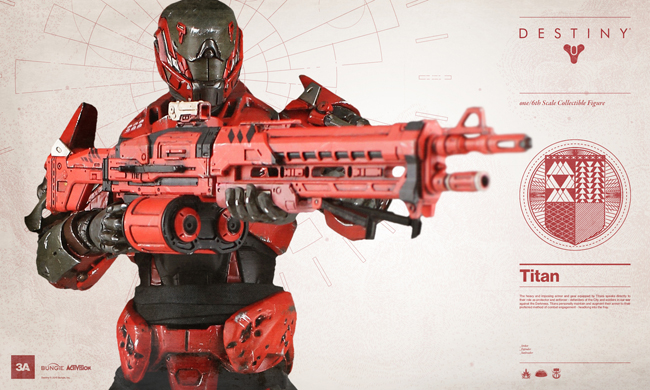 Lessons from Warframe
Korny also put together a nice video comparing factions in Warframe and Destiny and points out what Bungie might be able to gleam from how Warframe handles these elements. Interesting watch.
Valhalla, I Am Coming!
Bungie just posted a new live action trailer! Go watch a fireteam tear across the frontier with their guns and space magic! (GrimBrother IV pointed it out on the forums also)
Destiny Action Figures
DeDerga let us know that ThreeA, one of the companies who has made Halo Action Figures in the past, just announced 1/6 scale Destiny Action Figures! No details at all so far. I'm personally curious about how customizable they'll be given the nature of Destiny.
Show Your True Colors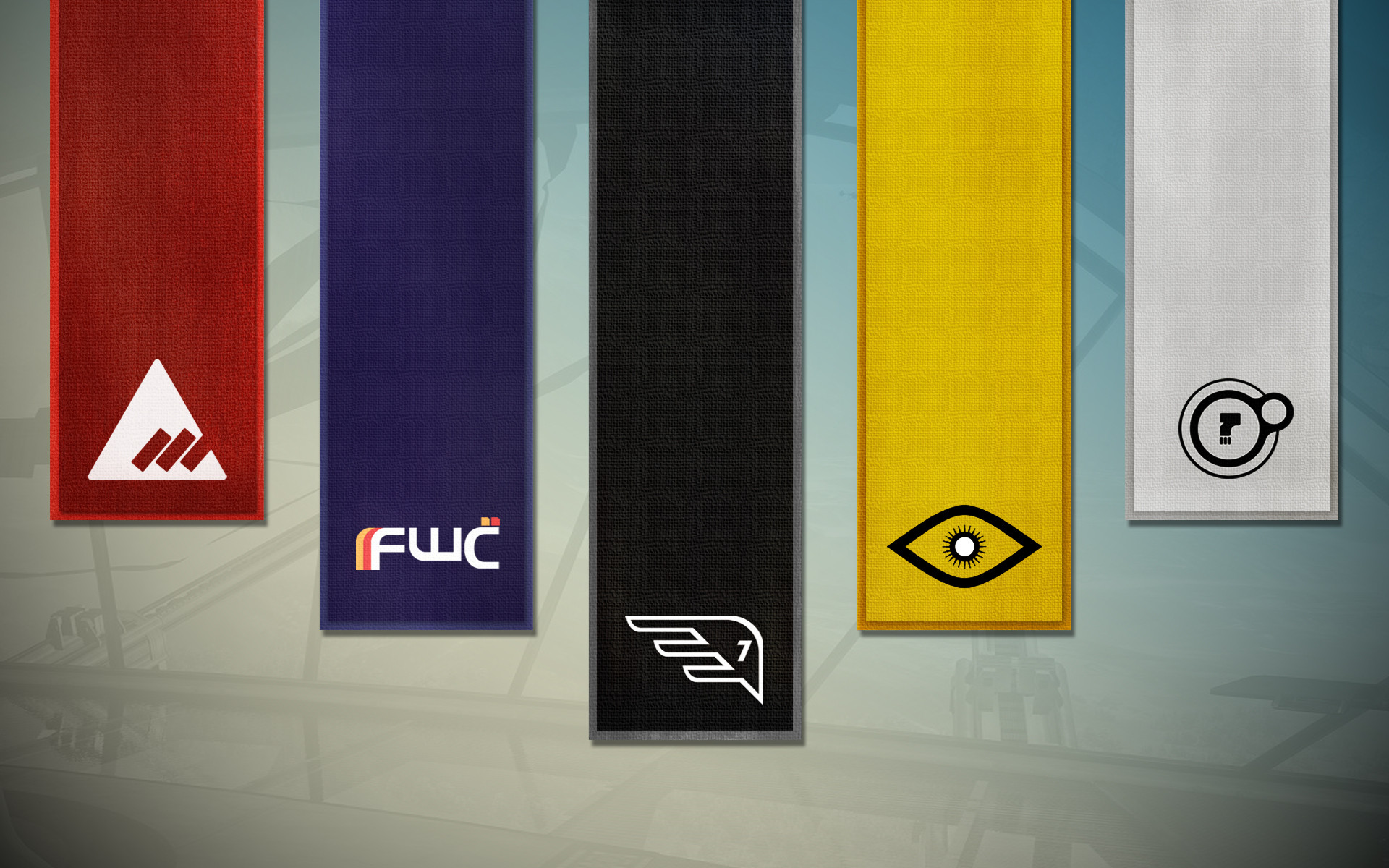 Destiny Overwatch created wallpapers for the each of the factions in Destiny - decorate your desktop and show your allegiance!
IGN Rewind Theater - Destiny Live Action Trailer
IGN's Destin Legarie and Ryan McCaffrey sit down to dissect the Destiny live-action trailer.
Doing It Live
The Destiny twitter feed announced that a live action/CG trailer for Destiny will be aired this Thursday - exciting! The tweet includes a mysterious picture with the words "Law of the Jungle", I wonder what it means. Thanks, Chewbaccawakka.