Search results for tag '
focus

'

Showing results 1 - 20 of 20 matches
Bungie's Community Focus - Kob One
Straight from Bungie's Creations page, Cozmo has singled out Kob One's artwork for this week's excellent Community Focus. Kob One comes off as a real down-to-earth Guardian who understands the Titan struggle, so check out his thoughts and artwork!
Cogniting the Terra
A recent Community focus on Bungie.net was shined on TerraMantis, the creator of the impressive 'Crota, the Light Eater' piece we mentioned a couple of weeks ago. It's an interesting read... because TerraMantis is an interesting person. Check out Parts 1 and 2 of his '10 Things You Don't Know about Destiny' series, below.

Ghost Dad, meet Guardian Dad
Fatherly figures take the spotlight in the latest Community Focus, as DeeJ questions the Dads of Destiny on why their Bungie.net clan was formed and how they find the time to raise Fusion Rifles between bouts of raising children. Check out the article to see just how many Dad Jokes made the cut! (Thanks, Xenos.)
The sliding shotgun beat down combo... word.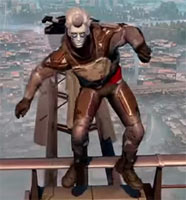 The
Bungie.net Community Focus
is back - and the subject this week is Halo Pro Tyler 'Ninja' Blevins. In his interview with DeeJ, he describes what he liked about his substantial gameplay in the Crucible last week (16 hours a day!), and how he kept his Twitch watchers entertained. (Dance party!) Go read/watch. Thanks,
Kermit
.
There's a Community Focus for that.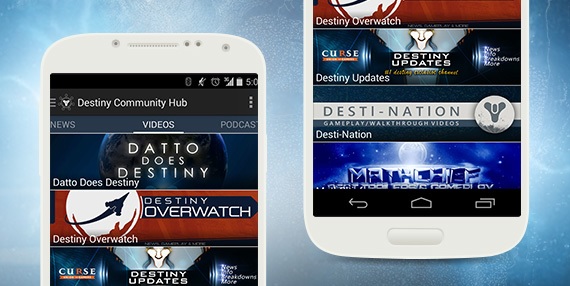 I'm still catching up on news after a month-long hiatus, but the first thing I wanted to point out was the latest Community Focus over on the Bungie Blog. Destiny Community Hub is a fan-made application for those newfangled "smart" phones and aims to aggregate content from a wide range of Destiny community outlets. It's only available on the Android platform right now, but John and Justin have promised an iOS version is on the horizon. Check out DeeJ's interview with the crafty programmers and then go download the app!
Bungie Community Focus: USplendid

Yesterday, Bungie posted a new Community Focus article - this one spotlighting USplendid, a fan who splits his Destiny time between B.net and reddit. It's an interesting read - swing by and see what drew him in, and what keeps him going! (We're a day late - don't blame sario, he wasn't.)

Byf 4 lyfe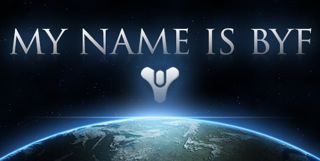 I will never, ever, ever write a headline like that again. I'm sorry. It's there, though, because Destiny community member Byf is the latest to receive
the Bungie Spotlight treatment
; if you swing by B.net you can learn more about this superactive fan and his desires. And how NOT to pronounce his name.
DeeJ debriefs Datto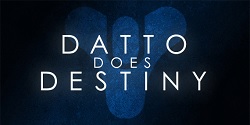 The first Bungie.net Community Focus of 2014 shines the spotlight on the very YouTube channel featured in the first DBO news post of 2014. Coincidence? Probably, but at any rate you should check out the article to learn more about the alliterative force behind "Datto Does Destiny". (Thanks, sario.)
Community Focus: That Destiny Blog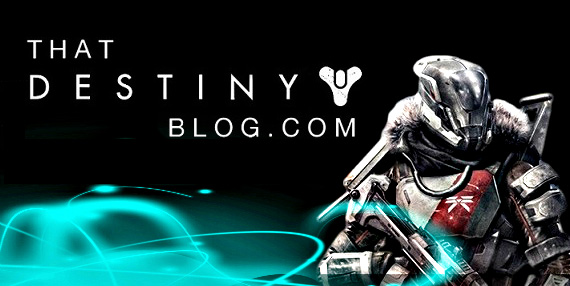 The latest community focus has been posted over at Bungie.net, and this time the subject of scrutiny is Fran (also known as ShadE09) and his website, That Destiny Blog. Check it out!
Community Focus: JayEx23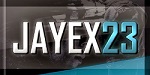 When he's not narrating gaming videos for his 200,000 subscribers on YouTube, JayEx23 seems to be a man of few words - which is why the latest Community Focus is shorter than a half-dozen fortune cookie notes. Head over to Bungie.net to find out what Destiny features this FPS fanatic is looking forward to trying out!
Stylized Minimalism in Focus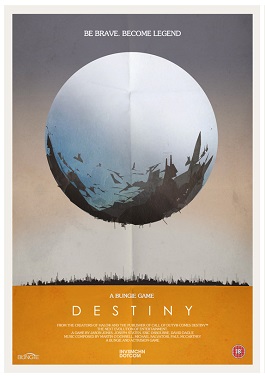 We've already featured his work on our frontpage four times in the past twelve days, but now INVSMCHN gets his turn in the spotlight over at Bungie.net in this week's Community Focus. Go see what makes this translucent automaton tick! (Be sure to check out the full size version of the poster above.)
Bungie.net Community Focus: Destiny Updates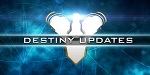 What would you ask a Bungie employee if you were stuck with them in an elevator? YouTuber David from Destiny Updates answered that question and many more in DeeJ's latest Community Focus. Read the full article over at Bungie.net and find out what motivates this video investigator!
Bungie.net Community Focus: The Black Garden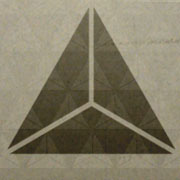 The
Bungie.net Community Focus
this week shines on The Black Garden, a B.net group devoted to writing. Go read the interview with its leader, Colonel Aloki - and help pick a winner in i
ts fiction contest
! (Bungie's supplying a pretty nice prize!)
B.net Community Focus: Zukai


I love it when artists are the Community Focus over at Bungie.net - I'm awed by the talent amongst fans.
Swing by and read about Zukai
, who is already creating Guardian variants he'd like to play.
The hunter becomes the sculpted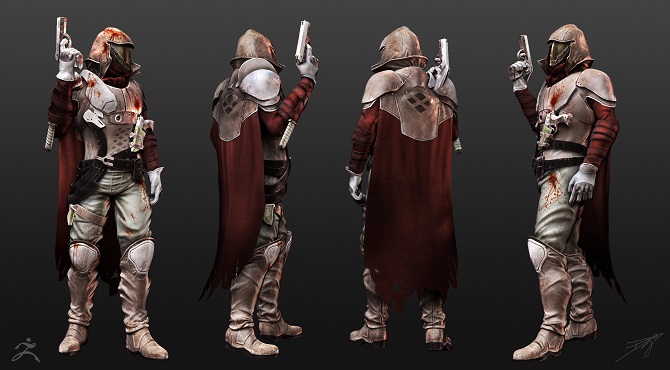 The latest Community Focus throws the spotlight on talented 3D artist Dustin Gagner, also known to the Bungie.net community as Javelin. Dustin created a fantastic digital sculpt of a Hunter, which prompted DeeJ to give him the third degree. After reading through the interview, be sure to check out more of Dustin's work at his portfolio site or in this Bungie.net thread.
There at the start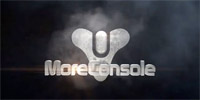 YouTuber More Console is the subject of this week's Community Focus over at Bungie.net - go swing by and read about what drove him into Destiny fandom, and where he sees things going!

B.net Community Focus: Destiny News

Destiny News is the center of
this week's Community Focus at Bungie.net
- go check out what Tim (aka Sam Hawks) has to say about why he started up a Destiny news site, and what he hopes to see in the near future! (And definitely
check out the site
, if you haven't. Lots of good stuff there.)
Community Focus: Inside Destiny

DeeJ has posted the latest Community Focus over at Bungie.net; this time the subject is community member Arbitor 5 and his blog InsideDestiny.net. Go read about how this unique fan site operates!
Community Focus: threesided
This week's Community Focus at Bungie.net shines the spotlight on threesided, who has been treating the community to gorgeous Destiny-themed artwork for the last couple of months (and making waves in the process). Inspiring!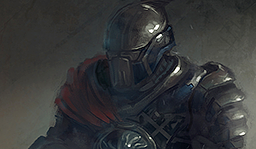 Community Focus: Rampancy.net

Bungie's got a new Community Focus online - this one is an interview with Narcogen, the man behind Rampancy.net. If your entrance to the Bungie community came less than, say, a decade ago, you might not know where this site came from - but Narc is happy to help you learn! Go read.