Search results for tag '
Creations

'

Showing results 1 - 8 of 8 matches
Bungie's Community Focus - Kob One
Straight from Bungie's Creations page, Cozmo has singled out Kob One's artwork for this week's excellent Community Focus. Kob One comes off as a real down-to-earth Guardian who understands the Titan struggle, so check out his thoughts and artwork!
LEGOed Hawkmoon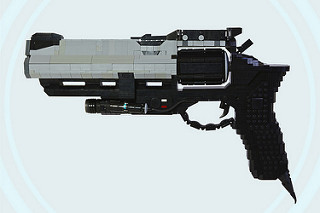 Black Six sent this in last week: a life-size replica of Hawkmoon created by
Elliott Feldman
highlighted at
the brothersbrik
. There's even a
video
showing off its working trigger and hammer!
Exotic Watermelon Exo - Pages 3 and 4
We mentioned this beautifully-rendered digital comic a while back. Here's an update of the pages Jake has published since. Click the image to go to the full page. Great stuff!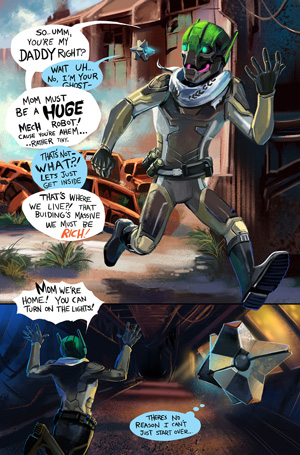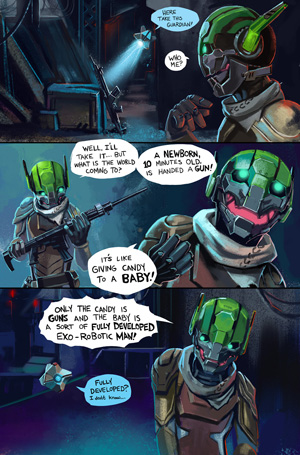 Exotic Watermelon Exo
Yes, it is just as amazing as that title suggests. Discovered through Hedge's Twitter curation, Exotic Watermelon Exo is both beautiful and hilarious, not to mention an excellent piece of fanart by artist Jake Myler (@Lazsummerstone). I hope there's many more!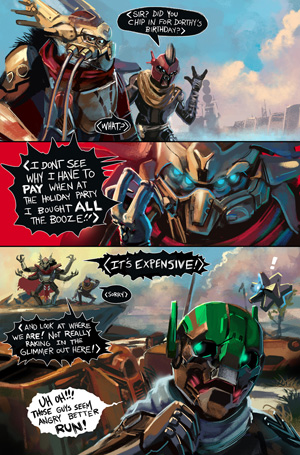 A Gallery of LEGOs
After posting the LEGO Icebreaker last week, I descended into the domain of Flickr for more constructed marvels. I returned with these, but that's just the tip of the iceberg.

Phaeton V2 by Jake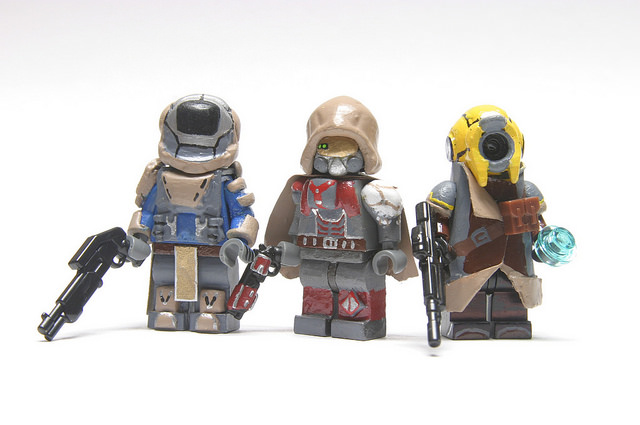 Guardians by SpartanBricks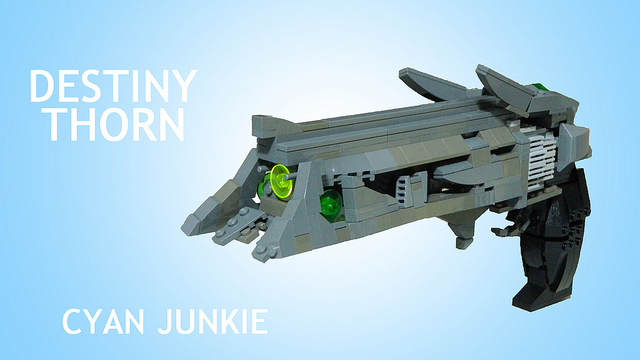 Thorn by Nick Rezler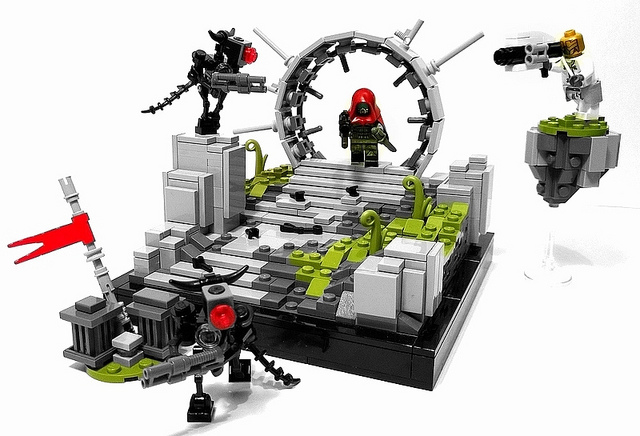 Vault of Glass by Merc4Hire
The Third Man Gets His Due

SKSProps is obviously talented if you take a look through his DeviantArt gallery. I'm not sure if this Mask of the Third Man recreation inspires me or terrifies me! He's also got another Hunter helm, a lot more shots of this Mask, and he's recently started a chest piece.
We Are Guardians
UncookedMoa wanted to share their fan-made Destiny trailer, "We Are Guardians", featuring "Final Hour" by X-Ray Dog. I think the result is pretty slick! Check it out!
BaghdadBean's Bungie Bag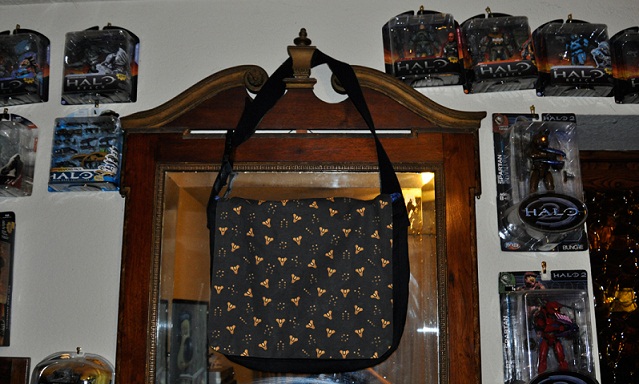 BaghdadBean, one of the lucky One of Seven winners that got to tour Bungie's studio a few months ago, made a Destiny-themed bag to take on her trip. She writes:
When I found out that I would be going to Bungie for the One of Seven studio tour, I took the Geomantic symbols from the Bungie Day news posts and the Project Tiger symbol, and started making a new fabric design. After a week of haggling with it, I printed out a run of fabric, and set to making this Bean-Bag. I took this with me to the studio, and got all of the other One of Seven, plus every Bungie employee who I could corner with a magic paint pen, to sign it.

(signatures)
(bag interior)
(bag pocket and more signatures)

This will be placed in the RTX 2013 Side Quest Child's Play Charity Auction, and it is my sincere hope that it will raise enough money to put a smile on some deserving kid's face.
A cool project with a very charitable outcome. Thanks for sharing, Bean!