Search results for tag '
report

'

Showing results 1 - 3 of 3 matches
A Review of the Destiny Poster Collection and Journal
After reviewing The Art of Destiny a few weeks ago, the publisher, Insight Editions, asked if DBO would be interested in doing the same for the Poster Collection and Journal they also publish. Our review tackles the Journal first in part 1, then moves on to the Poster Collection in part 2.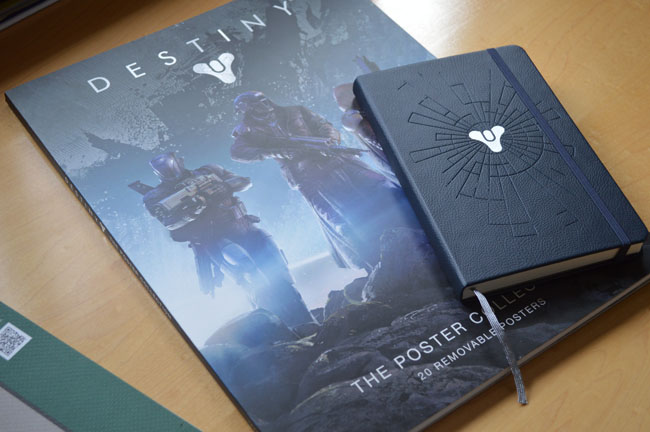 Leviathan | Mar 24, 2015 10:30 am |
link
---
E3 Coverage
Mid7night was been recording his week at E3 and has posted some videos and images for all of us to be jealous of check out!
Additionally, if you haven't been following the Vanguard Report, be sure to hop over there to see some E3 photos from the DBO crew.
Be sure to check out both!
Beorn | Jun 13, 2013 05:47 pm |
link
---
Destiny Lands at E3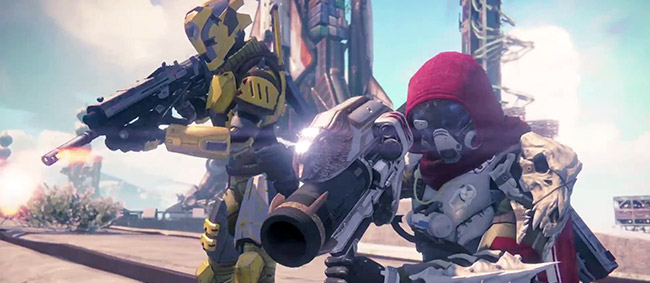 We got our first taste of real, live Destiny gameplay last night during the Sony E3 Press Conference, and boy what a show it was! While we wait for the official downloadable Gameplay Demo video from Bungie, you can relive the experience over on IGN in crisp 720p. In addition, Activision put together a gameplay trailer that has a few different elements from last night's presentation and showcases Destiny's music a little better. Be sure to check out both!

In addition, the DBO crew on-site at E3 will be updating The Vanguard Report with more information and impressions from the show floor, so be sure to keep an eye on those pages this week!
Update: We've also mirrored the screenshots and video in our Official Media section.
Beorn | Jun 11, 2013 09:40 am |
link
---