Search results for tag '
book

'

Showing results 1 - 6 of 6 matches
That Looks Tasty!
Chicken Fried Steak and White Sausage Gravy from the Official Destiny Cookbook? I'm getting hungry just typing about it! Wanna really make your stomach grumble? Head on over to Morpheus' forum post for pictures and congratulate him on a meal well made. (And maybe ask if he made enough for everyone...)

Ragashingo | Sep 1, 2020 07:51 pm |
link
---
A Review of the Destiny Poster Collection and Journal
After reviewing The Art of Destiny a few weeks ago, the publisher, Insight Editions, asked if DBO would be interested in doing the same for the Poster Collection and Journal they also publish. Our review tackles the Journal first in part 1, then moves on to the Poster Collection in part 2.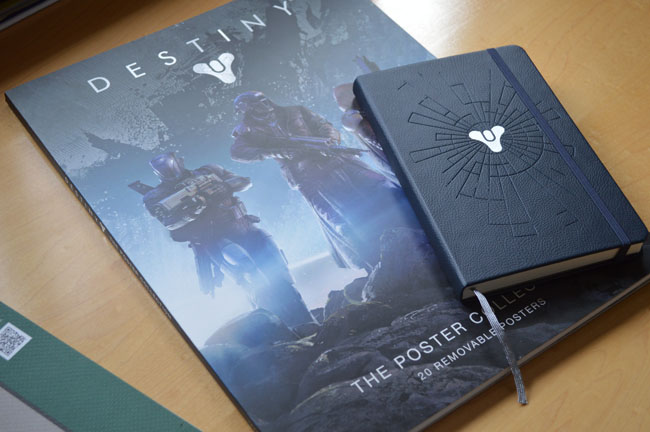 Leviathan | Mar 24, 2015 10:30 am |
link
---
Art of Destiny Un-Delayed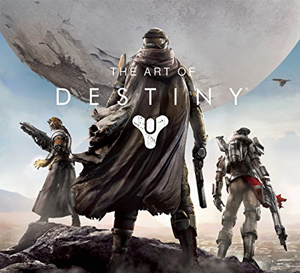 Okay, so we have mentioned the upcoming Art of Destiny hardcover and when it's coming out a couple of times, and last time it was regarding its delay until February... Well, Amazon now shows the book coming out tomorrow. There's also a couple of sample pages on the product page now, so it feels somewhat legitimate.
We'll continue to keep you informed of this exciting, high-speed-chase of a news story!
Leviathan | Dec 3, 2014 11:00 am |
link
---
Art of Destiny Gets a Cover?
Looks like Amazon now has a cover for the Art of Destiny book due out November 25th. Placeholder or the real thing - who knows? Regardless, I can't wait to read it / drool over it.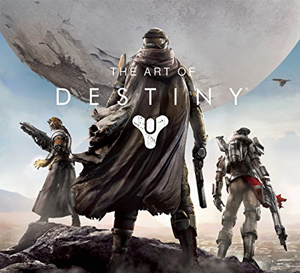 Leviathan | Oct 16, 2014 09:49 am |
link
---
The Traveler Descends Upon Us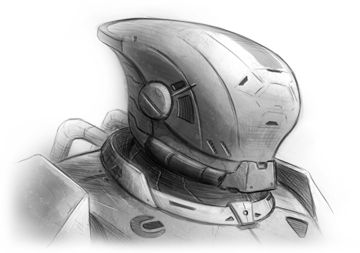 Wayward Spleen let us know that he devised a neat little bookmarklet that lets you know how long we all have before our free time is devastated by Destiny's launch. You'll get the countdown posted on any page you're currently on alongside a Traveler that slowly makes its way to its target as that special day approaches.
Leviathan | Aug 10, 2014 09:59 pm |
link
---
Fan Art on Facebook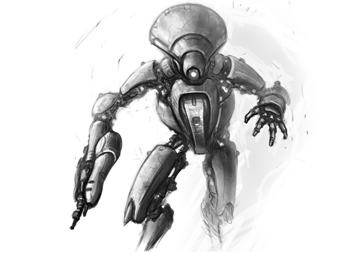 The official Destiny fan page on Facebook has posted a small gallery of Fan Art; the five pieces cover a wide variety of styles. (Hopefully you recognize the fourth image - it's the one Levi created for our DBO twitter account background!)
ncsuDuncan | Apr 29, 2013 07:12 pm |
link
---