Search results for tag '
mode

'

Showing results 1 - 11 of 11 matches
Sparrow Racing Coming Next Week!
Bungie snuck up behind us and tapped us on the shoulder today. When we turned around, a lovely new game mode and way to play Destiny was in front of us! Sparrow Racing League will be available for Taken King buyers starting Dec. 8th and will be available for three weeks. Watch the ViDoc (Woo! ViDocs!) below and get excited!
Better in real life?
No Land Beyond is an Exotic primary weapon that doesn't always get love from fans... but redditor AHydrogenAt0m decided to model it out of wood anyway. Personally, I love what he's come up with! Check out the Imgur album to see the entire construction process.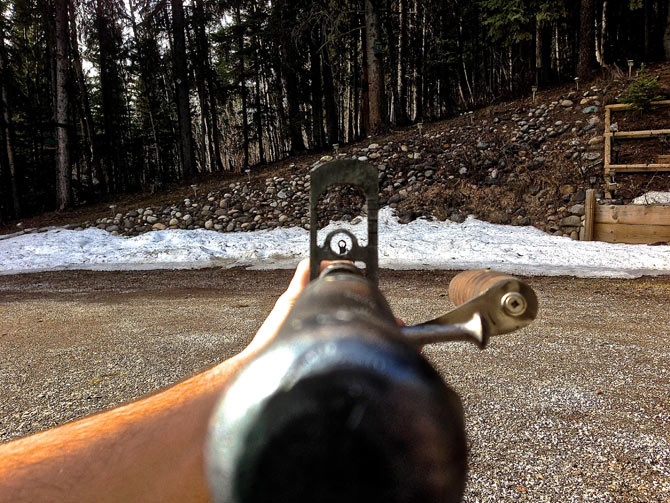 More Renders from Bungie
Dance club owner and Reach survivor, Claude Errera, let the forum know about a Reddit thread collecting some recent postings of 3D artists that worked on Destiny. We've mentioned Mark Van Haitsma recently, but there's definitely new stuff to be seen in David Stammel, Rajeev Nattam, and Milton Cadogan's ArtStations.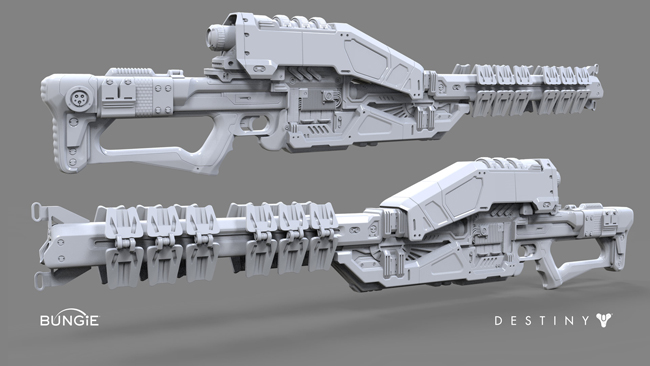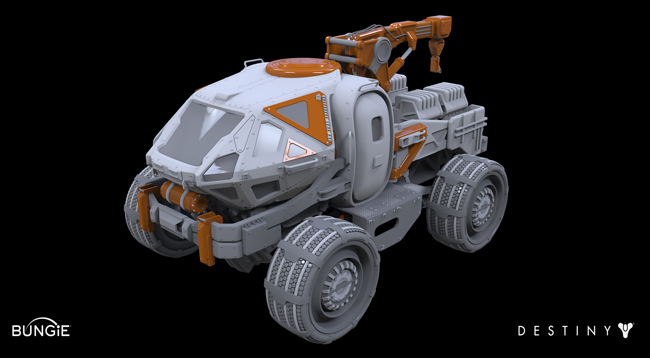 Fanart Roundup - Brought to You By Hedge
One of B.Org's Senior Field Correspondents, Hedgem0ny, Tweets a lot of great Destiny fanart made by a number of individuals from across the globe.. Here's a blatantly-shameful stalking of some of his recent aggregations: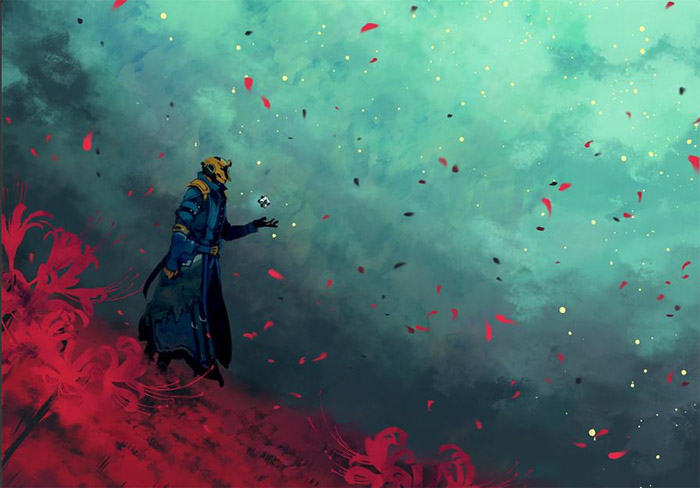 by Ayatori0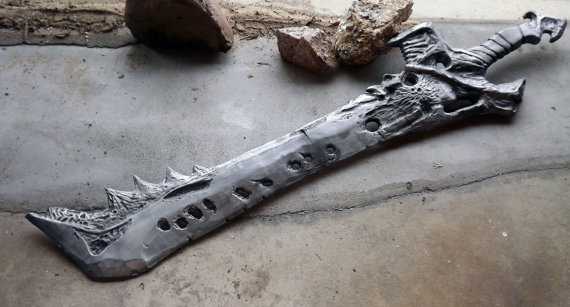 Sword of Crota replica by ProfessorCaTPardus and for sale on Etsy.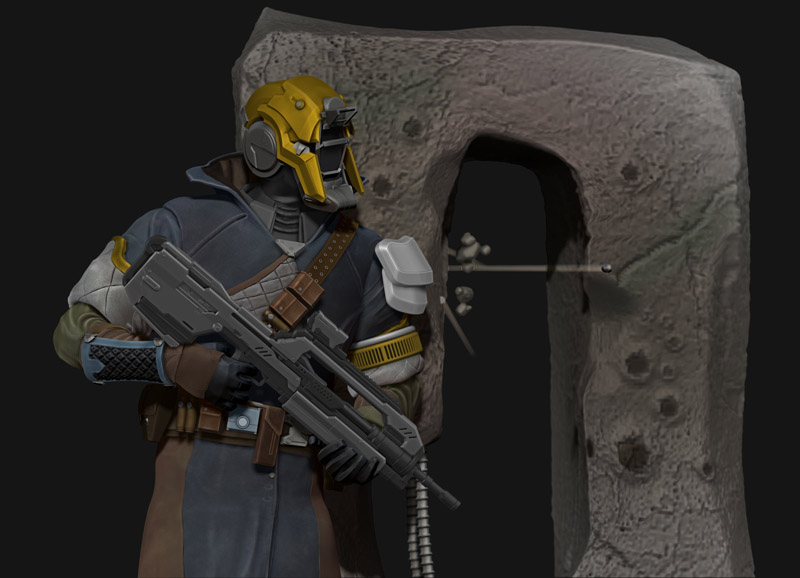 Warlock 3D model by martynball - more shots on his DeviantArt.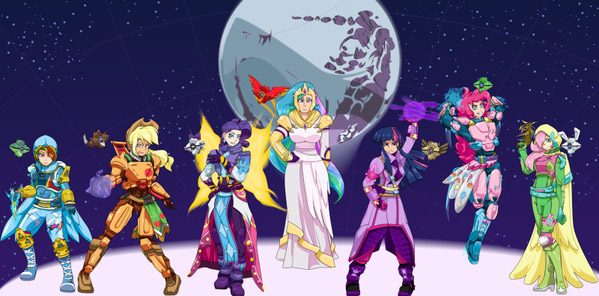 Last, but not least, DestiPonies by Arteses-Canvas!

Giving Your Hobby Dimension
If you have access to a 3D Printer (still waiting for them to be renamed Replicators, myself), you can print off your own Duke Mk.44 thanks to Kirby Downey at MyMiniFactory. Thanks to Bluerunner for pointing it out.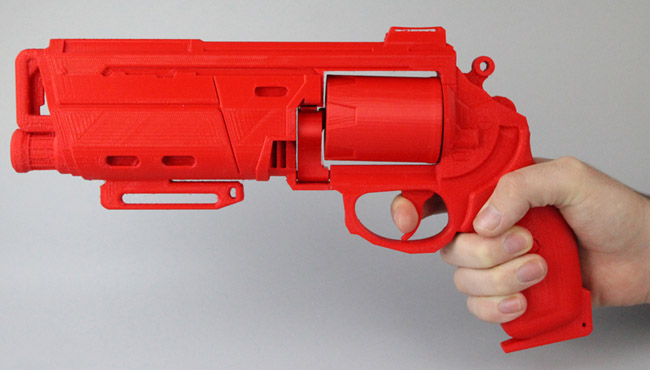 On a related note, Mid7night came across a host of models you can order at Shapeways by Brickinator99, including armor and weapons, as well as a mini-Ghost for LEGO-sized figures.
A 3D Ghost You Can Make Yourself
Naturl selexion dropped by our forums to show off something the Vangards would be proud of:
Have access to a 3D printer? You can go to Thingiverse and print off your very own copy. If only you could 3d-print the voice of Peter Dinklage with it, too!


Warlocked in 3D
Another in this impromptu 'Wednesday Art Round Up' from our dear Hedgem0ny. This here's a 3D model created by OnyxGiant and posted on his CGHub page. It's an original design inspired by Destiny's Warlock class, with loot, Ghosts, and guns: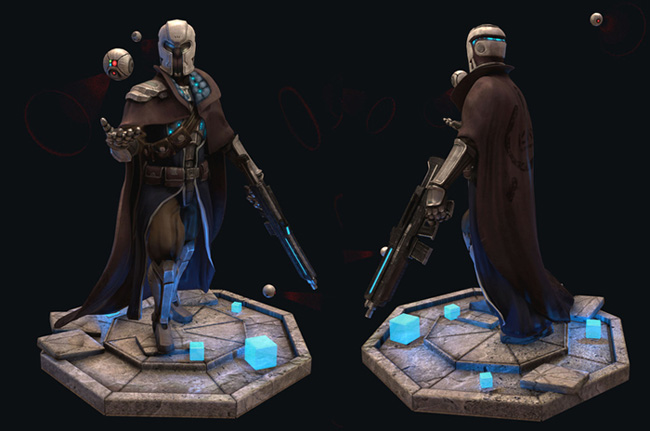 Mid7night's Obsession With Making Stuff Continues...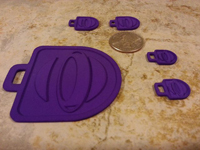 ... this time with a focus on DBO's own logo. Expanding the design into a 3D model and using Shapeways to print them, he's successfully created a pretty impressive application for DBO's open Director of Merchandising position. Read the
forum post
to see how you can get your own.
What's In a Name? ... Spaceships of Course.
Mid7night toyed with http://ship.shapewright.com recently, a site that randomly generates spaceships based on names. Go see what "Destiny", "Bungie", and our local "Sekhmet" created.

Open Fire
Dan de Board is taking his own shot at designing Destiny-friendly guns... his first entry is 'Open Fire', a machine gun for the Heavy slot. Check out an early render!


A Trained Eye
Bnet user thesharpspoon pointed out a few screenshots of some characters that you may have missed (I know I did) from the GDC Character Development trailer.