Search results for tag '
trials

'

Showing results 1 - 4 of 4 matches
Trials Is Back In Black (Shield)
After a short, bug-induced absence, Trials of Osiris returns to Destiny! Bungie will be monitoring the matchmaking performance, and assuming that all goes well, Iron Banner may also make a return on Tuesday (June 28th, 10AM PST), so keep your fingers crossed!
For a full rundown of the Trials and Iron Banner info, check out the article over on Bnet.
Korny | Jun 24, 2016 10:00 am |
link
---
Catching Up with the Update
DBO took a long Halloween vacation - apologies for the lack of news!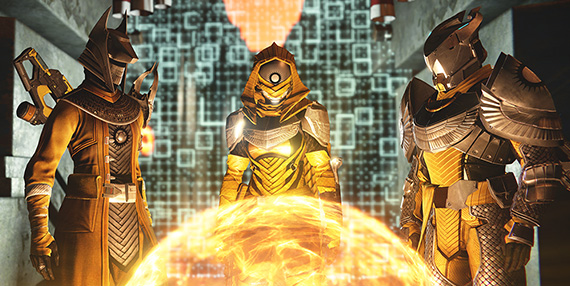 First things first: there's last Thursday's Bungie Weekly Update which features important info for the newest iteration of Trials of Osiris, print-out Destiny masks, and more. You can read it here at DBO as usual.
Leviathan | Nov 1, 2015 05:25 pm |
link
---
Trials of Osiris - Flawless Victory
CruelLEGACY sent us a compilation vid he made. I'll just let him introduce it: "Week 5 features the Thieves' Den map. Being a relatively new map, a lot of players are still getting a feel for its specific ins and outs. Players looking to jump in to Trials this weekend might find this video helpful for learning their way around the map." Maybe someday I'll see that Lighthouse...
Leviathan | Jun 23, 2015 05:52 pm |
link
---
Trials of Osiris - streamed Wednesday!
Bungie released a teaser for the Twitch stream reveal of Trials of Osiris, coming in next month's House of Wolves Expansion. (We put up a local copy, as well.) Be sure to tune in to their Twitch stream tomorrow, at 11am Pacific, with Bungie hosts Derek Carroll and Lars Bakken, and community guest tripleWRECK, for all the details!
Claude Errera | Apr 28, 2015 11:24 pm |
link
---