Search results for tag '
ToO

'

Showing results 1 - 7 of 7 matches
Trials Is Back In Black (Shield)
After a short, bug-induced absence, Trials of Osiris returns to Destiny! Bungie will be monitoring the matchmaking performance, and assuming that all goes well, Iron Banner may also make a return on Tuesday (June 28th, 10AM PST), so keep your fingers crossed!
For a full rundown of the Trials and Iron Banner info, check out the article over on Bnet.
Korny | Jun 24, 2016 10:00 am |
link
---
Betty Bets On an Engram
Destiny is showing up in the weirdest of places these days, as Luke Timmins of Bungie pointed out on Twitter.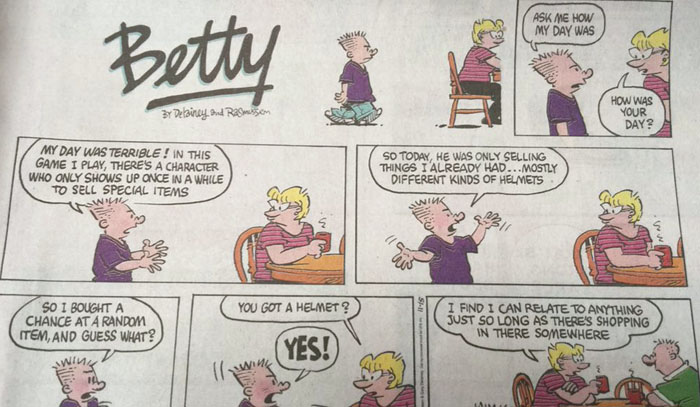 Leviathan | Nov 15, 2015 02:17 pm |
link
---
Introducing the 2nd Gen 'Multi-Tool'
Check out the latest message from MIDA Industries:
The 'Multi-Tool' interfaces with all current tactical sensoria to provide real-time combat data, significantly bolstering the limited computing power available to Guardians working in the field. The Multi-Tool is a Guardian's best friend, able to adapt to any situation a Guardian may find themselves in.
Fan content never ceases to amaze me!

colindosaj | May 5, 2015 02:32 pm |
link
---
Trials of Osiris Stream Now on Youtube
For those that want to pour over the stream for details, or who just missed it the first time, Bungie has posted the Trials of Osiris stream on Youtube!
Xenos | Apr 29, 2015 06:01 pm |
link
---
Classy Tattoo Templates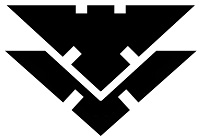 If you're itching to get a Bungie tattoo and need design ideas, DeviantART user WolfEyedHero has you covered with a nice selection of symbols lifted from the various gear seen in Destiny's trailers. I suppose you could use these images for other purposes, but until I think of a good one I'll just plan to get this Awoken Hunter symbol inked on my lower back. (Nice find, Hedge!)
ncsuDuncan | Apr 6, 2014 08:31 pm |
link
---
Inked Hunter

evvyart is creating a game-focused tattoo sleeve - and
guess what just got finished
? (Thanks,
Bungie
. I'd say 'Thanks, Halcylon', but his Facebook post, though earlier, was not public.)
Claude Errera | Jun 27, 2013 02:21 pm |
link
---
Tricorn Forever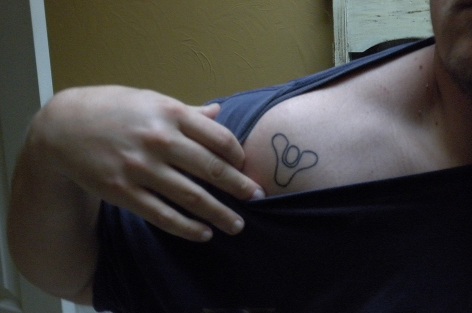 Is this the first Destiny tattoo? Bungie.net user Malfar showed off his new Tricorn ink - let's hope he likes the game when it releases!
ncsuDuncan | Feb 24, 2013 10:52 am |
link
---