Search results for tag '
warmind

'

Showing results 1 - 5 of 5 matches
Destiny 2: Warmind Launch Trailer
Curious about what awaits you in tomorrow's Warmind expansion for Destiny 2? Bungie's released a trailer to fill you in on what you'll find as you revisit Mars (there are scarier things than Cabal and Vex this time). Looks like fun!
Korny | May 7, 2018 05:06 pm |
link
---
The Week of Warmind, Part 5 (Developer Warmind Insights)
The Week of Warmind continues with some details about the campaign and PvE activities in Warmind and what their design ideas were. There are some really interesting tidbits in there, including some information about who the Big Bad is going to be (quite literally)! Watch it below!
Xenos | May 3, 2018 12:20 pm |
link
---
The Week of Warmind, Part 1 (Comic)
It's been a pretty busy day for Bungie, but you need to follow their Twitter feed for full details, it seems! Let's go through stuff, one at a time. First up today: their Comics portal has been updated with a new title; Warmind, Episode 1 is online. Check out the story of Ana Bray, and her activities on Mars during the initial Solar System invasion of the Red Legion. Watch out for cliffhangers!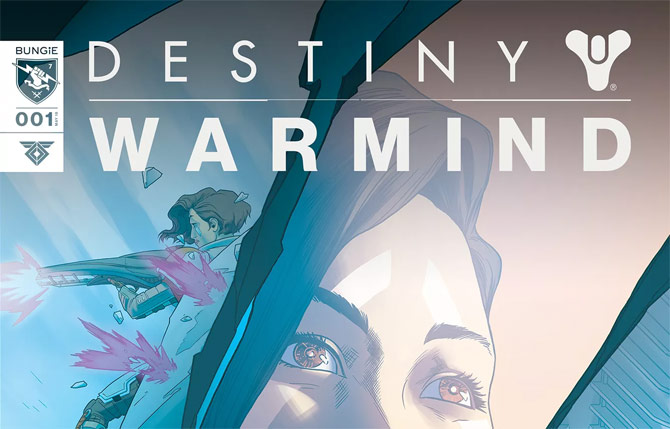 Claude Errera | May 2, 2018 02:40 pm |
link
---
This Week at Bungie - 04/26/2018

Big update this week, with a lot of new info! Read the update to find out how Exotic Masterworks are going to work, exotic weapon updates coming for Tractor Cannon, Hard Light, and Borealis, all the details on the new Crucible ranking systems, and even more! Read it over on
Bungie.net
or
locally
!
Xenos | Apr 26, 2018 05:04 pm |
link
---
Warmind Stream and Prologue Cinematic
Bungie had a stream yesterday to show off some of the stuff to expect in the Warmind expansion and the 1.2.0 update. They showed off more exotic weapon changes, some awesome new weapons, and a new horde-style mode in the public space on Mars! And if you don't mind seeing it before the game is released, they showed off the prologue cinematic for the Warmind campaign!
Xenos | Apr 25, 2018 02:01 pm |
link
---