Search results for tag '
vidoc

'

Showing results 1 - 20 of 20 matches
Strand: Developer Insights Video

A new (not titled as, but kinda is) ViDoc is up featuring Bungie devs discussing Strand, how/why it was created and why it's rad. Follow the banner above to view it on our forum then talk about it.
ViDoc - As Light Falls

Hear that? Do you hear that sound? Choo Choo! It's the hype train. Bungie just released a ViDoc "As Light Falls" to whet our whistle for the upcoming season. All aboard! Click the banner to view the video and discuss on our forum.
Bungie ViDoc - Forged In The Storm
Wait, is the Season of Arrivals over already? Time sure flies, doesn't it?
Fortunately, Bungie has release a rather... "cool" look into the new ice abilities and content coming with their Beyond Light expansion. Tread carefully if you wish to avoid story spoilers and reveals, however, as this ViDoc will surely be on thin ice for those who prefer to stay dark for that kind of stuff. Oh, and speaking of Darkness, this ViDoc also contains insight into the Season of the Hunt, and the type of story exploration (and horde-style event) that we can expect from that.

Take a look, then feel free to discuss what makes Darkness dark on our forum!


Destiny 2 Update 2.0 Patch Notes and Beyond

Along with the Launch Trailer, Bungie has released the patch notes for Update 2.0, which brings pretty hefty changes to the way the weapons, exotics, Milestones, rewards, and player abilities work. Some exciting stuff available now, and some more will be accessible when Forsaken drops on Tuesday.

This update isn't the last change that you'll see from Bungie, though, and they've made a post detailing what's to come in the months after Forsaken's launch. Whether or not you buy into the $30 Annual Pass, it looks like there will be quite a few things to look forward to over the next year!


Bungie Developer Insights: Darker Narrative
Bungie has released another in their series of vidocs where they provide insight into the development of Destiny 2's next expansion, Forsaken. This video focuses on the more serious tone of the expansion, and the old western style that Bungie is going for with the enemy bosses. It's a neat look at the enemies that will be on your hit list!
The Week of Warmind, Part 5 (Developer Warmind Insights)
The Week of Warmind continues with some details about the campaign and PvE activities in Warmind and what their design ideas were. There are some really interesting tidbits in there, including some information about who the Big Bad is going to be (quite literally)! Watch it below!
Destiny 2 PC ViDoc - A Whole New World
Not only do PC gamers get their first full Destiny experience this week, but they get their first Bungie ViDoc, as well! Several Bungie devs discuss the challenges and goals of getting things right for a very different platform, and the invaluable help that Vicarious Visions provided to make it all a reality. If you were curious about the tweaks and overhauls that were applied (even changes between reveal and launch), this is a pretty great look into the design process! Thanks,
Grizzlei
, for letting us know!
Official April Update Preview
On the eve of the April Update, the Destiny Live Team has come together to help make a final preview of what's in store for you tomorrow if you log in to Destiny (you know you want to). Give it a watch!

The Sounds of Destiny
If you missed the live Twitch stream discussing Destiny's sound design this morning, never fear, Bungie will have an archive up soon. Right now, though, you can watch their newest ViDoc - it's called 'The Sounds of Destiny', and it focuses on how the team built the soundscape that envelops you when you play the game. A fantastic watch!
Taken King Vidoc - No Legend is Safe
Bungie has posted a Vidoc about The Taken King on Youtube, go watch it!
Dark Below Video Localized
If you didn't see the trailer/vidoc from Game Informer yesterday, you can catch it from us now, too, in our Video Library. Then go and join in on the thread analyzing all the little details shown off!
Mix is Out in the Wild
Mix took a long, hard look at Out Here in the Wild, the most recent Bungie Vidoc - and stepped through everything he found. Go see what you might have missed!


Update: Mix is busy. He added a new video this morning, discussing the exotic sniper rifle revealed yesterday.
Looking Into the Wild
The recently-released Bungie ViDoc, Out Here in the Wild, has been pored over carefully by a couple of different sites - Rampancy.net devoted episode 54 of its Anger, Sadness, and Envy podcast to the task, while Destiny Updates spent nearly half an hour looking at every detail. Watch 'em both!
Stepping through, frame by frame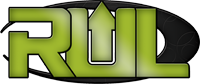 Greenskull, from ReadyUpLive, has already released an analysis video of the Out Here in the Wild ViDoc - watch it to see if you've missed anything!

Destiny ViDoc: Out Here in the Wild
In the midst of Gamescom 2013, Bungie released the second Destiny ViDoc, "Out Here in the Wild", this morning. Clocking in at around 5 minutes, the ViDoc features some gorgeous new footage intermixed with E3 demo gameplay, discussion about the importance of character customization, an announcement and explanation of the a three-weapon system, a brief glimpse of competitive multiplayer, and more! Check it out below, or feel free to visit the YouTube page directly, then join the discussion in our forums!
Bungie trademarks 'ViDoc'
Heh, looks like Bungie has filed a trademark for the term "ViDoc", under the definition of "Audio and video recordings featuring previews and other information about video games". You may recall Urk's full explanation for the term from a Bungie Weekly Update back in 2009:
ViDoc is actually an amalgamation of three terms: visual, informational, and documentation. It's definitely not an industry term that we would expect you to be familiar with. In fact, we kinda made it up.
The word was first used by Sketch in November of 2006 when hinting at the first ViDoc, "Et Tu Brute?" which was released later that year on December 20th:
All action, no talk
UncookedMoa hacked all the pesky developers out of the Destiny ViDoc, so he could bask in the glory of Destiny art and footage. If you want the same feeling, go watch! (Me, I like those pesky developers.)
More frame-by-frame, from an old hand
Narcogen went through the Destiny ViDoc frame-by-frame, and made a LOT of comments; swing by Rampancy.net (great to see it awake from its slumber!) and scroll through almost 90 pics and his observations!
They're breaking out the crack pipe already.
MrGreencastle took a close look at a few frames from the recent Destiny ViDoc, and used what he found to speculate on what we might see down the road. Good stuff!
Pathways Out of Darkness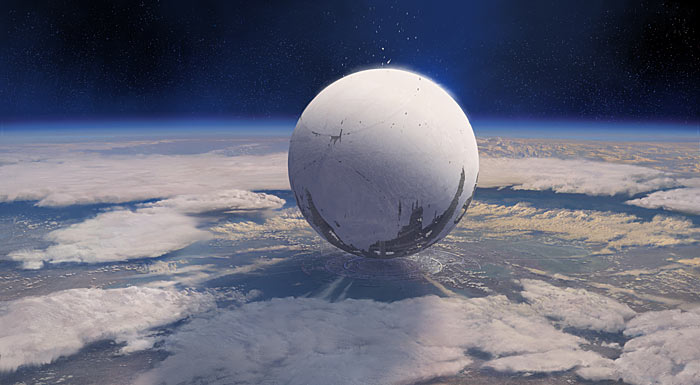 For years we've waited, those faithful to the fist. And now, the wait is over. Bungie reveals to us their Destiny... OUR Destiny. Introducing Pathways Out of Darkness, a Destiny ViDoc. Go watch it and let the future wash over you in a glorious light. See you starside indeed...