Search results for tag '
stream

'

Showing results 1 - 20 of 20 matches
Witch Queen Reveal and More!
Bungie hosted their live stream Witch Queen reveal event and, boy howdy, did they reveal some things. You can watch the full reveal HERE. You can also find everything on the Bungie website.

Polygon has a pretty good itemized list of articles that cover each announcement regarding the game, features, release schedules, etc.
Conversation in our forum will continue to grow as more information is learned.

Find Out How We'll Fight in Forsaken
Curious about how different the combat is in Forsaken? Good news! Bungie is going to have a stream at 10AM PDT on August 7th to show it all off to us! From what they've said so far they are going to go over the new weapon system, the new mod system, and the changes being made in Crucible. You can watch it below or over on their Twitch channel.
Warmind Stream and Prologue Cinematic
Bungie had a stream yesterday to show off some of the stuff to expect in the Warmind expansion and the 1.2.0 update. They showed off more exotic weapon changes, some awesome new weapons, and a new horde-style mode in the public space on Mars! And if you don't mind seeing it before the game is released, they showed off the prologue cinematic for the Warmind campaign!
Destiny 2 Gameplay Reveal
Bungie has finally revealed Destiny 2 gameplay! They covered a lot of details about new features in the 1 hour long gameplay reveal, but if you don't have an hour go ahead and watch the short gameplay trailer! Both are embedded below:
Bungie's Stream at Gamescom 2016
Bungie will be showing off some content from Rise of Iron at 10AM Pacific time on Tuesday, and reports say there may be some big stuff announced! Custom games maybe? Tune in to watch below or over at Bungie's Twitch page. It'll be archived as soon as possible afterwards as well! Bungie will also be streaming throughout Gamescom, though if you're in the US it may not be at the most convenient times. Check out the schedule over at Bungie.net.
Rise of Iron Cosmodrome Stream
Bungie will be showing off the changes coming to the Cosmodrome today on Twitch at 10AM PST. Watch the archived stream below, or head over to their Twitch channel.
Watch live video from Bungie on www.twitch.tv
"The Artists of Destiny" Twitch Stream
Today's Twitch stream (11am PST/2pm EST) highlights Bungie artists Jesse van Dijk, Joseph Cross, and Adrian Majkrzak, who are responsible for much of the great artwork in Destiny. Give the stream a watch, and then go check out each of their excellent works, or discuss on the forum!
April Update Preview Stream (Sandbox & Crucible Changes)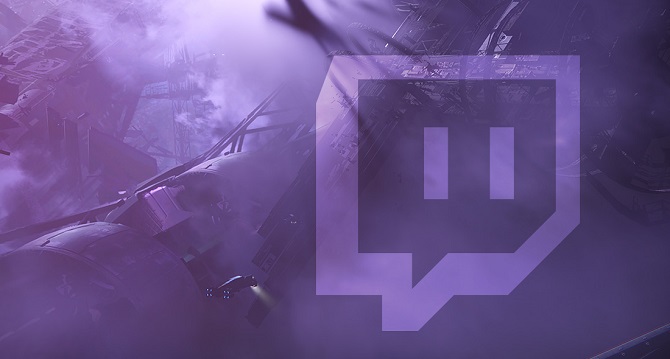 Once more unto the Reef, dear friends, as the final preview stream on Twitch sees DeeJ joined by the likes of Design Lead Lars Bakken, Designer Grant Mackay, and Designer Jon Weisnewski as they discuss Crucible changes, Warlock tweaks (still #1!), and sandbox evolution.
If you're unable to watch the Stream, the megathread over at Reddit will have all of the info, including a liveblog of the stream.
I have a feeling that folks will not have sheathed their swords for lack of argument after this stream, so feel free to join the discussion over on the forum!
April Update Preview Stream (New Things To Earn)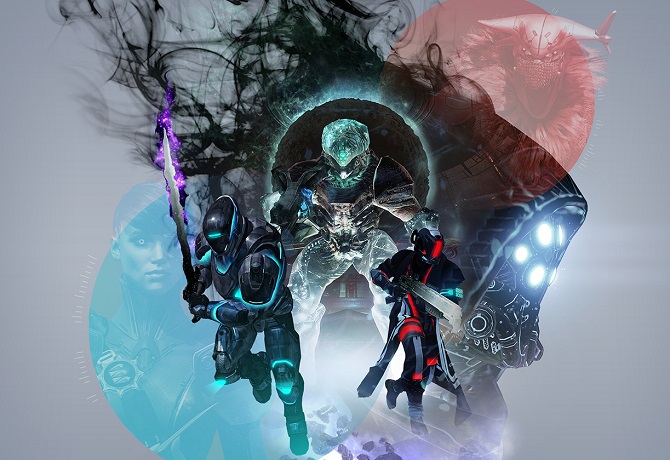 Bungie's April Update Preview stream returns to Twitch, as the Update's new/updated gear and weaponry is shown off. Feel free to discuss the reveal over on the forum!
In case you miss the stream, you can catch the archived version, read the megathread over on Reddit, or head over to the April Update page.

April Update Preview Stream
Can't wait to find out what Destiny's 2.2.0 Update will bring when it deploys on April 12th, 2016? Then join Bungie's own Lead Designer Ryan Paradis and Senior Designer Tim Williams over on Twitch as they preview some of the new PVE challenges that they've helped bring to the (loot) table.

Come Watch the Starside Stream Going on RIGHT NOW!
The first Starside Stream going on right now on DBO's Twitch stream! Come join us and tell us what you want to see, or just heckle us!
Reef Social Space Reveal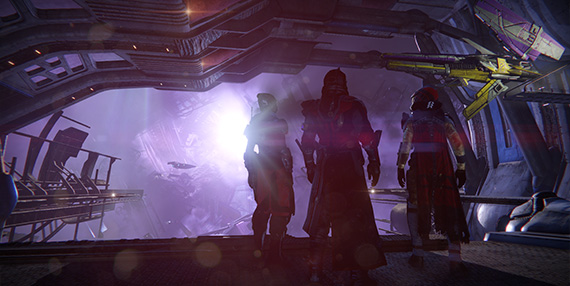 Did you miss the Twitch Stream from Bungie earlier today? Luckily our forum has you covered. Go check out the second by second summary of the stream, and then go give us your thoughts on what was shown! And make sure you check the expansion's official site to see some newly revealed images (Thanks CyberKN!). (You can also watch the recorded stream on Twitch!)
Live from the Reef
The folks from Bungie are currently touring The Reef, the all new social space included in the House of Wolves expansion. Go watch!
The Iron Banner Rises Again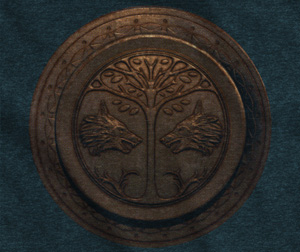 Bungie is back with a revised Iron Banner. You can read the gist at Bungie.Net, which will guide you through what numbers count in Saladin's playdate and what rewards are possible. Beorn pointed out on our forum that the Tempered buff activates immediately when you purchase it - it isn't an item you choose to activate.
Bungie's also streaming their gameplay starting at 11:00 AM Pacific, so go watch that if you can't partake just yet.
For the Chauncey Gardner in each of us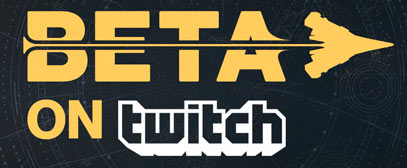 Bungie
listed a number of Twitch.tv users
planning to stream Destiny over the next few days - if you want to watch, this is your list! Thanks,
INSANEdrive
.
Beta Streamed Live
Bungie and IGN are streaming the Beta live right now - swing by the landing page for context, or just watch the stream below! Thanks, SigbiasSilva. Update: the stream has ended; presumably, it'll be archived and available at some point soon. Update 2: Looks like the stream's on a loop now.

One Fan's Cover View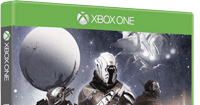 Firestream
took his own crack
at some cover art for Destiny... go see if you like it better or worse than
the official version
!
The 16-bit Treatment
Firestream released his entry for the recently announced Destiny art challenge - it's Destiny re-imagined as an SNES game!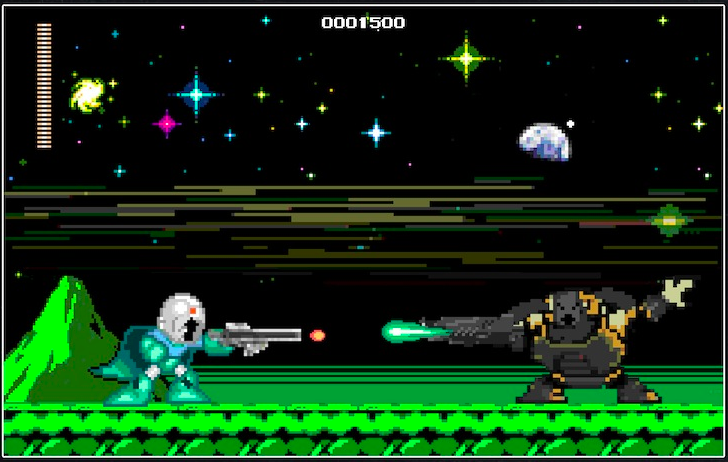 Destiny at GDC 2013

Bungie's GDC presentation, Brave New World: New Bungie IP, will be available for viewing live on Gamespot today at 4:00 p.m. Pacific. Delivered by Christopher Barrett and Joseph Staten, the hour-long presentation will give an insight into the process of designing and building the worlds of Destiny, from concept to production. While the talk is certainly focused toward game developers, many in the community will be interested to peek behind the curtain and catch some new perspectives on Destiny to tease our imaginations and fuel our collective speculation.
The livestream page currently has a countdown, but should automatically update once the session starts. And if you missed it previously, the official bulletin can be found on the GDC session page. Thanks to rliebherr for the Gamespot link reminder in the forum!
Destiny Guardian Wallpaper Pack
Firestream posted a Destiny Guardian wallpaper pack on his blog - there's a wallpaper for the Hunter, Warlock and Titan character classes. Impressive stuff!