TWAB - 31st of March, 2022 | VOTE! Mechs vs Monsters.
(Destiny)
https://www.bungie.net/en/Explore/Detail/News/51210
Blah D Blah D Blah
Mechs vs Monsters!
This year, we're hosting our second community vote. #TeamMechs vs #TeamMonsters is about to begin. Players will have the opportunity to vote for a featured armor ornament set in the Eververse, available to earn with Bright Dust or purchase with Silver. Anyone who casts a vote for either set and has played since 2/22/22 will qualify for a unique in-game emblem to celebrate participation.
So, how's this going to work?
March 31 – April 6: Ensure you've signed up for emails from Bungie!*.

Make sure to link your PlayStation Network, Xbox Live, Steam, Stadia, or Twitch account credentials to your Bungie.net profile.

Visit the Account Settings page.

Click on "Notifications and Email."

Enter your preferred email address to receive Bungie communications.

April 7 – April 13: Polls open.

Watch your emails for your chance to vote.

April 13: Polls close.

April 19: The Broken Barriers emblem is distributed to all players who voted.

TBD: Winners announced.
old monster for reference;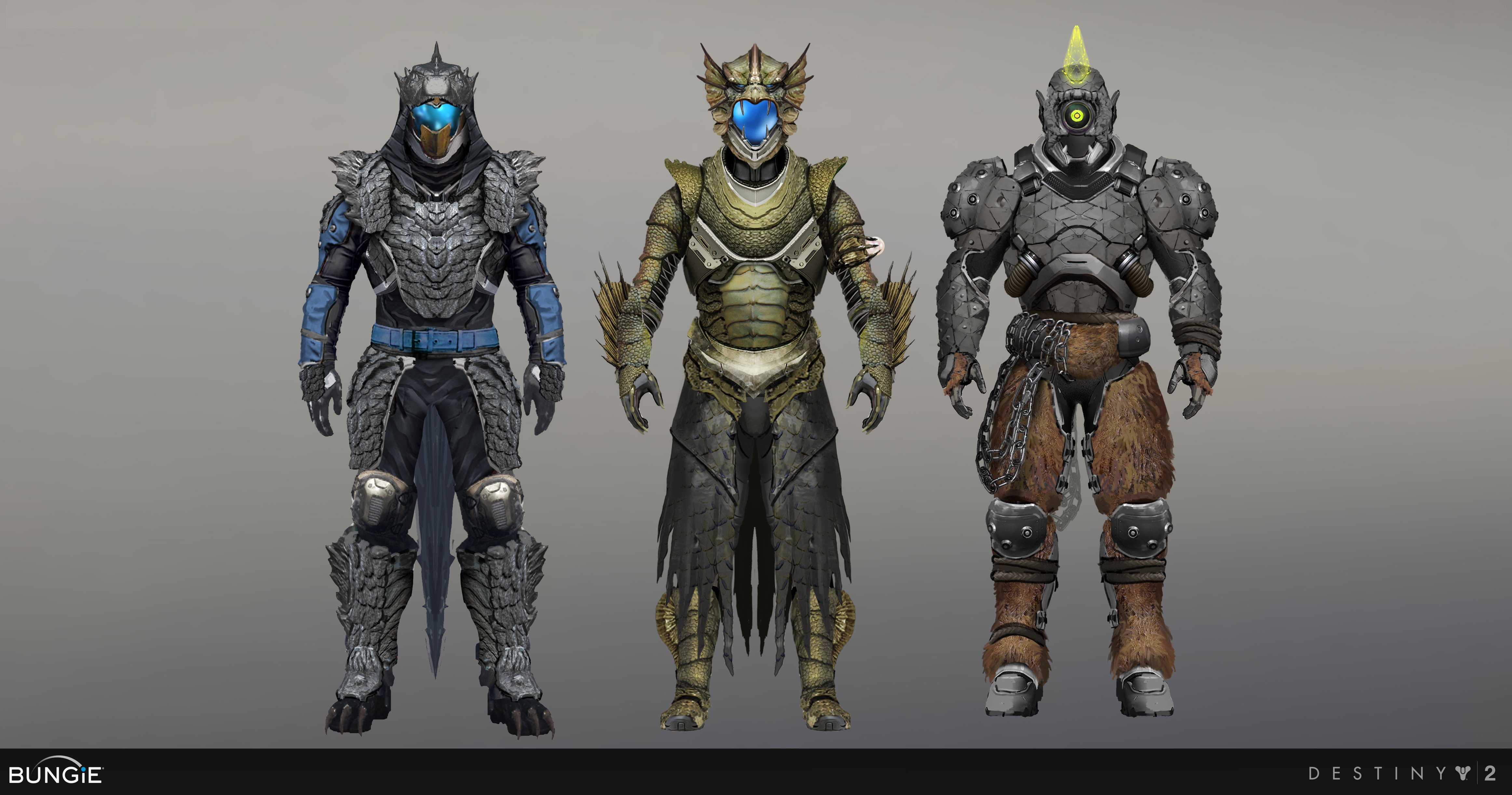 NEW CHALLENGER - MECHS
---