Search results for tag '
digital

'

Showing results 1 - 7 of 7 matches
Double the Destiny for the Price of One!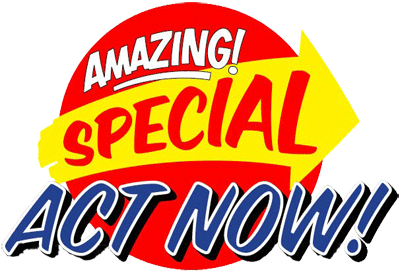 Act now! Buy Destiny for your past gen console and we'll throw in a copy of Destiny for current gen ABSOLUTELY FREE! That's TWO Destinies for the price of ONE! But this deal WON'T last forever! So pick up that controller! Servers are standing by!
Xenos | Sep 5, 2014 05:05 pm |
link
---
Digital Foundry Compares Cross-Gen Graphics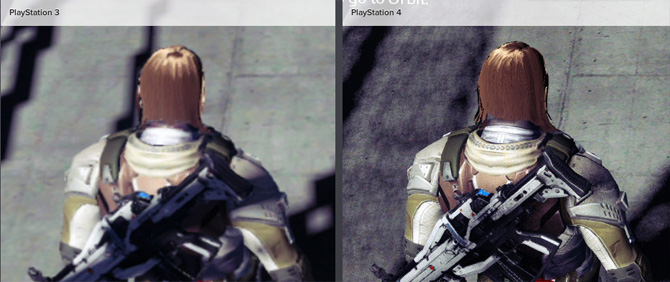 Eurogamer's Digital Foundry has taken another look at the Destiny Beta - this time, they're looking at how the PS3 graphics hold up in the face of PS4 graphics. It's impressive how improved the latest gen looks! (While we're at Eurogamer, there's also an article that puts out a few random thoughts from the Beta - everything from whether it was worth the investment to how good Dinklage's voiceover has been.) Thanks to DaDerga for the links.

Claude Errera | Jul 22, 2014 03:38 pm |
link
---
Attention to Detail, Polished Combat

Eurogamer's Digital Foundry posted an extensive tech analysis of the Destiny Alpha - frame rate monitoring, graphics detail, a look at some of the background stuff... it's a great read. Check it out! Thanks, DaDerga.

Claude Errera | Jun 16, 2014 06:35 pm |
link
---
PSN Locked and Pre-loaded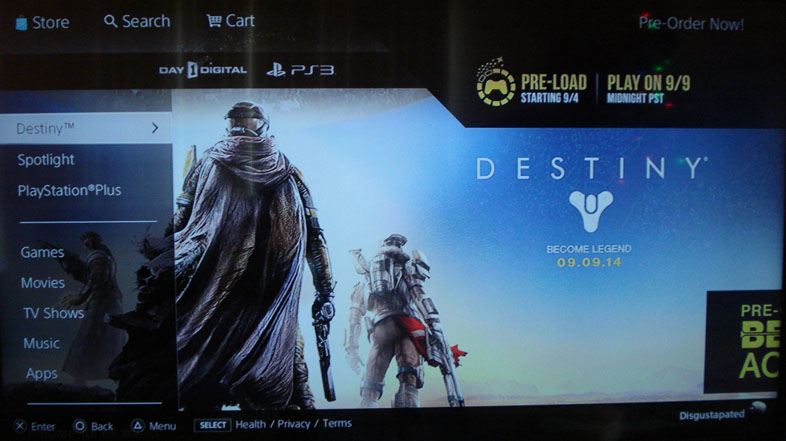 Josh Hamrick of Bungie made note of it on his Twitter, but our local Xenos, Lord Commander of the News Watch, also discovered from Reddit what many Playstation users are starting see: Destiny will be able to be pre-loaded to your console starting September 4th.
Leviathan | May 20, 2014 08:20 pm |
link
---
Digital Foundry Hammers on Destiny

Eurogamer's Digital Foundry ran the Destiny E3 demo through their standard framerate test, and found that "even at this early, pre-production phase, overall performance is tight." Beyond just the framerate, though, they liked what they saw - go read the whole review! Thanks, broony.
Claude Errera | Jul 2, 2013 01:17 pm |
link
---
Going Bigger

Let's catch up on some interesting Destiny press - first up, Digital Trends wrote an article called 'Destiny may actually be as good as you hope it is'. (It came out during E3, but we missed it, and it's a really nice summary of what we might expect, and why there's reason to trust what we haven't seen yet.) Give it a read!

Claude Errera | Jun 26, 2013 05:56 am |
link
---
Digital Foundry Frame-Rate Test
Digitial Foundry posted a video analysis of the Destiny E3 gameplay demo - looks like the game is running at a locked 30fps. That's pretty impressive considering the scale of the game.
colindosaj | Jun 20, 2013 03:16 pm |
link
---