Search results for tag '
analysis

'

Showing results 1 - 25 of 26 matches
Breaking Down the Elements
DattoDoesDestiny has always been good at digesting new Destiny info, and helping the rest of us make sense of it all. His analysis of elemental weapon damage is no exception - even Bungie was impressed! Give it a watch, and you'll have a much better grasp on Solar, Arc, and Void damage.
Digital Foundry's Beta Hands-On

Eurogamer's Digital Foundry got down and dirty with the Destiny Beta (using a PS4), and has written up their findings. Their biggest complaint is some judder sensation to lateral camera movement... but according to urk, that might even get fixed before the Beta ends! (Maybe.) Thanks, DaDerga (and uberfoop).

How big will Destiny be?

GamesBeat has word of a new report from Cowen Research - based on their analysis, they believe that Destiny could be the biggest game of 2014. (Dean Takahashi, the writer for GamesBeat, was surprised at this prediction - he was pretty unimpressed by what he saw at E3 this year.) Thanks to electricpirate for the heads-up.

Anger, Sadness, and Envy Destiny Special: Strike
The last segment of the Anger, Sadness, and Envy Special Look at the Destiny Alpha went live today - narcogen let us know that Rampancy.net's coverage of the Alpha Strike is up. Check it!

Anger, Sadness, and Envy Destiny Special: Multiplayer
Narcogen, Blackstar, and Cody Miller continue their look at the Destiny Alpha with Anger, Sadness and Envy Special: Destiny Alpha Part 5, focusing on The Crucible. Discussion revolves around how the various features of Destiny's multiplayer affect your actual gameplay experience. Go watch!
Anger, Sadness, and Envy Destiny Special: Exploration
Narcogen, Blackstar, and Cody Miller got back together for another segment of the Anger, Sadness, and Envy take on the Destiny Alpha; this time, it's a discussion of the Alpha's Exploration mode. Optimism and pessimism, all mixed into the same discussion! Go listen.

Anger, Sadness, and Envy Special: Destiny Alpha
Over at Rampancy.net, the latest episode of Anger, Sadness, and Envy focuses on the Destiny Alpha; Cody Miller describes what he experienced, and answers questions for Narcogen and Blackstar. It's pretty interesting how much trouble he has getting his point across sometimes... it really does seem like it's hard to grok what Destiny brings to the table without actually playing it.

Attention to Detail, Polished Combat

Eurogamer's Digital Foundry posted an extensive tech analysis of the Destiny Alpha - frame rate monitoring, graphics detail, a look at some of the background stuff... it's a great read. Check it out! Thanks, DaDerga.

Bungie's Date with Destiny

Eurogamer has released another Destiny article - but this one looks more at the studio behind the game than at the game itself. It's a pretty interesting read, covering ground not really covered before. Bungie has been on its own before (in the 90s), and it's been wholly owned by a much bigger fish (when it was a Microsoft subsidiary), and it's now somewhere in the middle; it's beholden to Activision (simply by dint of the huge amount of cash poured into the studio from Activision coffers), but it's still its own company, capable of making decisions it couldn't make while part of Microsoft. Eurogamer tried to get a handle on how this is working - go give it a read! Credit, almost inevitably these days, goes to Xenos for the find.

DattoDoesDevilsLair
DattoDoesDestiny took a pretty careful look at the Devil's Lair video released on Monday - it's nearly a guarantee that if you watch it, you'll learn something you didn't know before. So go watch it!
Destiny Updates Goes Lunatic
Destiny Updates has taken his time with The Moon trailer from earlier this month, and it paid off. I learned a few things, that's for sure.
Thanks for posting it on on our forums, Mr. Updates.
New Footage Breakdown
aPolishKorean did his own analysis of the Community Thank You video Bungie released on Wednesday - he gets credit for a super-fast turnaround, and there are a number of tidbits he noticed that you may have missed. Go watch!
Destiny Updates Takes a Gander at the Thank You Vid
Destiny Updates continues their in-depth analysis with their microscope aimed at yesterday's Community Thank You video. Teleporting, energy knives, and more insanity. I feel like we've seen more of how Destiny really plays in yesterday's quick glimpse than ever before.
Looking Into the Wild
The recently-released Bungie ViDoc, Out Here in the Wild, has been pored over carefully by a couple of different sites - Rampancy.net devoted episode 54 of its Anger, Sadness, and Envy podcast to the task, while Destiny Updates spent nearly half an hour looking at every detail. Watch 'em both!
Stepping through, frame by frame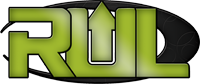 Greenskull, from ReadyUpLive, has already released an analysis video of the Out Here in the Wild ViDoc - watch it to see if you've missed anything!

Uncovering the Past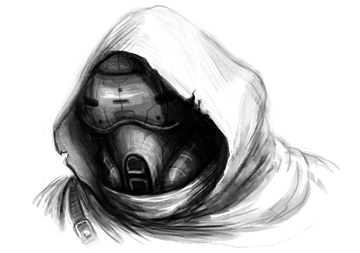 Ragashingo decided to do a frame by frame analysis of the Destiny E3 demo - he provides a great deal of interesting speculation regarding story and gameplay. Join in on the conversation!

Digital Foundry Hammers on Destiny

Eurogamer's Digital Foundry ran the Destiny E3 demo through their standard framerate test, and found that "even at this early, pre-production phase, overall performance is tight." Beyond just the framerate, though, they liked what they saw - go read the whole review! Thanks, broony.
Destiny Updates: E3 Trailer Analysis
Destiny Updates stopped by our forum to announce his analysis of the E3 Gameplay Trailer - he walks through the trailer and points out all sorts of details you may have missed (I know I certainly missed a few). Go watch - and see what speculation inspires YOUR imagination!

Digital Foundry Frame-Rate Test
Digitial Foundry posted a video analysis of the Destiny E3 gameplay demo - looks like the game is running at a locked 30fps. That's pretty impressive considering the scale of the game.
TTL Tuesday -- Keepin' It Classy

TTL Demag0gue told us about an article at Tied the Leader wherein gunslingers share their thoughts about Destiny's character classes. Go read it!

Breaking Down the Clues
Destiny Updates stopped in to announce an analysis of the Destiny weapon/armor information screens, as shown at E3. Pretty nice rundown - check it out, you may have missed some of this!

DestinyHub breaks down the demo

The folks over at DestinyHub have posted a fantastic scene-by-scene analysis of the E3 demo that points out a lot of interesting details and provides some thought-provoking speculation. It's a lengthy article with a ton of screengrabs; give it a read!
Strong and Safe

TTL Demag0gue took an overarching look at the Law of the Jungle trailer, and
shared his thoughts
, written from a storyteller's perspective.
Swing by Destiny Guardian to read them
!
Destiny Updates analyzes LotJ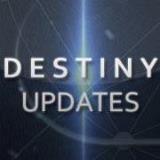 Destiny Updates walked through the Law of the Jungle video a couple of days ago, and touched on pretty much every detail he could find. Go give it a watch - you might see something you missed when you watched the trailer, or you might learn a new interpretation you hadn't considered! Solid piece of work.

Destiny PS4 Announcement, Frame by Frame
Over at DestinyHub, Con took a really, really, REALLY close look at the PS4 announce video - go see what you missed. Screenshot central. Thanks, Hedge.