Search results for tag '
fans

'

Showing results 1 - 6 of 6 matches
Rent-Controlled by Variks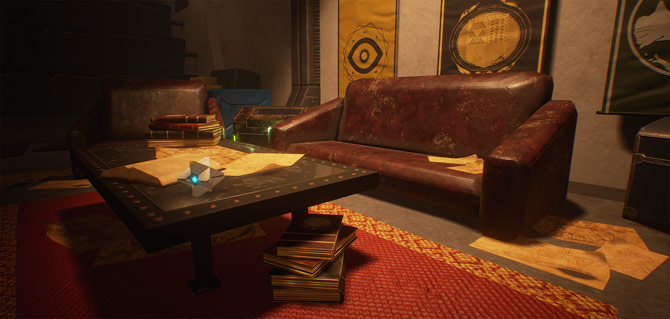 Danny Greenan is an Environment Art student who built a spaceship interior, based on the Destiny universe. Looks pretty darned comfortable to me!
Swing by ArtStation
to see the full variety of pics. Thanks,
Speedracer513
.
Claude Errera | Apr 21, 2016 01:24 pm |
link
---
Fire Team Zulu Returns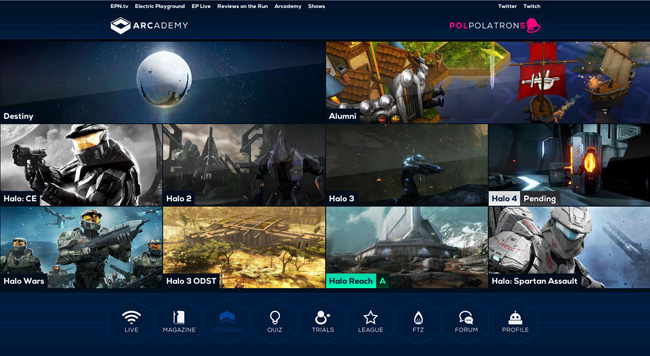 Fyrewulff's challenges site, Fire Team Zulu (FTZ) is back and ready for Destiny-participation (as well as other Bungie-related games). Play, achieve, win. Read his post for the details!
Leviathan | Sep 9, 2014 08:50 am |
link
---
I love Bungie fans.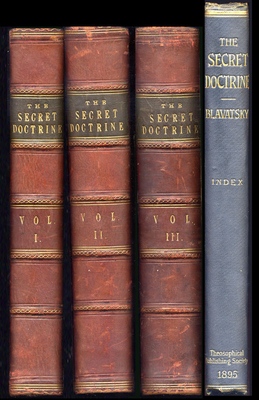 One of the Beta story missions brings you into contact with a broadcast speech - and the language (not surprisingly, since we're in Russia) is Russian. 2good4u2 asked if anyone knew what was being said... and Narcogen not only answered the question, but provided context for the broadcast. Awesome stuff!

Claude Errera | Jul 18, 2014 12:35 pm |
link
---
Fan Q&A at Playstation.Blog

DeeJ stopped by the Playstation.Blog to answer fan questions... and it's a great collection of information! Here's a taste:
@jaydawg6958: I like to play games solo often. How much can I do alone?

DeeJ: Ah, the proverbial Lone Wolf. You can experience Destiny's story as a party of one, assuming you're that much of a badass. Destiny will never require you to team up with other people in campaign missions. You'll see other players along the way, but you can choose to ignore them. That said, we think you'll find that playing with other Guardians is quick, painless, and a ton of fun. It's always your choice, though.

Go check out the rest!
Claude Errera | Oct 2, 2013 06:53 pm |
link
---
Broadcasting from The City
Cambone stopped by the forum to tell us about Guardian Radio - a podcast for fansite TheGuardiansOfDestiny.com. Their first episode is out on iTunes and clocks in at 91 minutes. Check it out!
ncsuDuncan | Feb 25, 2013 07:44 pm |
link
---
Bungie or Halo
Robowski let us know that there's a new article up at Post Game Carnage Report - The Wach takes a look at the idea of fandom. Are you a fan of the GAME... or the STUDIO? If you were part of a Halo community, and you only have time for one passion... do you stick with Halo, or do you follow Bungie, and devote your time to Destiny? These are questions I'm not going to answer for myself (I'm multitasking right now, thank you)... but read The Wach's musings and see where you stand!
Claude Errera | Feb 20, 2013 07:51 am |
link
---