Search results for tag '
deej

'

Showing results 1 - 18 of 18 matches
IGN Fireteam Chat With DeeJ and Scott Taylor
For their E3 episode of Fireteam Chat IGN sat down with DeeJ and Scott Taylor to discuss Rise of Iron and answer some questions from fans. Good small bits of information in there, as well as the mindset behind some of the changes and updates. Watch below or on Youtube!
IGN Interviews DeeJ
As part of their IGN Live content at Gamescom, IGN interviewed DeeJ about The Taken King. As is the norm with these press interviews not a huge amount of new information, but there are some interesting things to note:
Thanks to Speedracer for pointing out the interview ahead of time.
TTL Party Chat With Deej & Luke Smith
Tied The Leader Gunslinger's latest podcast has the crew sitting down with Community Manager Deej and Raid Architect Luke Smith, so expect a ton of behind the scenes talk regarding Vault of Glass and Crota's End, as well as Destiny as a whole! Thanks Pete.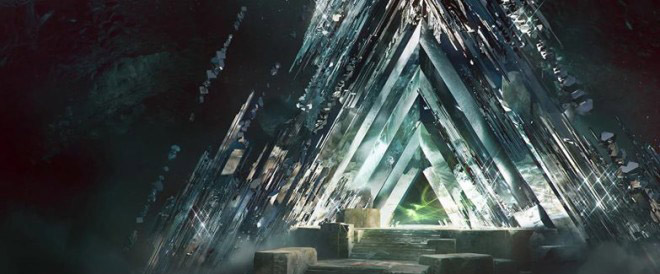 Deej Talks, You Listen - Story, Raid, Vaults & More
IGN caught up with Deej at PSX 2014, and let him elegantly ramble for a bit. It's a great little interview and really drives home that there isn't any chance that Bungie's ignoring players' wants and complaints. The Dark Below sounds like its going to be a step in the right direction in terms of a more sucinct and connected story. Deej also touches on possibly expanding your vault, the approach to the new Raid, and more. (Thanks Fuzzle)
A Talk With Deej
TheGamersHub has a long talk with Deej ready for viewing. Nothing really new if you've been keeping an eye out as of late...
Gamereactor Interviews DeeJ
Gamereactor interviewed DeeJ at Gamescom about some things to expect in Destiny when it launches. Interesting information in there, such as the confirmation of checkpoints in Raids, but the checkpoints won't last forever.
'Shotgun blast to the face beats just about everything'
Playstation Access sat down with DeeJ at Gamescom to  discuss the beta as well as the future of the game. Some interesting tidbits in there, including that Destiny will launch with 10 competitive multiplayer maps!
Gamertag Radio #441 - Loot Lust Edition

Gamertag Radio invited DeeJ in for an interview - and it's a pretty killer episode. There's a ton of good info in there, including details about Grimoire cards, ways that clans will work, and even some tidbits about the Raid. (Not much - DeeJ wants you to experience the best parts for yourself... but more than I've heard elsewhere.) It's about an hour long, and definitely worth the listen. Check it out!

Spreading the Destiny Love Worldwide
DeeJ was in France in late June, for IDEF (Interactive and Digital Entertainment Festival), and answered a bunch of questions - GamerGen was there, and filmed it. The questions are written in French, on the screen, but DeeJ does a pretty nice job of making his answers self-enclosed. Go listen!

Happy Holidays, from Bungie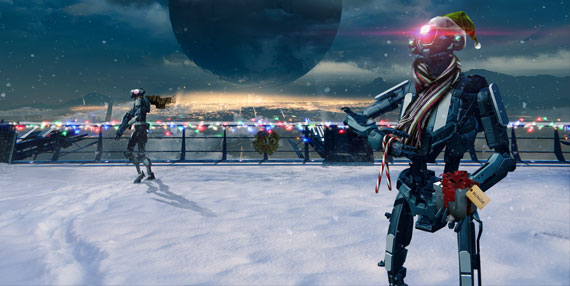 The Bungie Community Theatre
is back
, wishing all a happy holiday season! Stop by Bungie.net to catch a dose of DeeJ's wicked rhymes and pore over some fresh new clips of gameplay. Hat tip to the ever-prompt Xenos
in our forum
.
Playstation's Destiny
Playstation Access tackled Urk and Deej on the topic of the Moon, classes, exotic weapons, seamless social experiences and the Beta. Thanks, Xenos!
Fan Q&A at Playstation.Blog

DeeJ stopped by the Playstation.Blog to answer fan questions... and it's a great collection of information! Here's a taste:
@jaydawg6958: I like to play games solo often. How much can I do alone?

DeeJ: Ah, the proverbial Lone Wolf. You can experience Destiny's story as a party of one, assuming you're that much of a badass. Destiny will never require you to team up with other people in campaign missions. You'll see other players along the way, but you can choose to ignore them. That said, we think you'll find that playing with other Guardians is quick, painless, and a ton of fun. It's always your choice, though.

Go check out the rest!
GameOverCast Corners DeeJ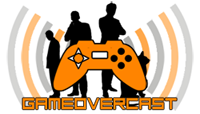 The crew from GameOverCast were able to grab some time with DeeJ during Gamescom - and they've included the interview on their latest podcast. DeeJ does a masterful job of deflecting all the specific questions while still providing some tasty content, and reminds you why Bungie's being coy in the first place. It's worth a listen! (The podcast is nearly 2 hours, and the Destiny content begins more than halfway through - but they're giving away a bunch of cool stuff, including a Tritton headset - so you might want to listen to the entire thing.) Thanks to radarhead for letting us know on our forum. (His post includes an iTunes link if you'd rather listen there.)

Fusing Science-Fiction, Fantasy, and Mysticism

I missed this earlier, but the PlayStation Blog posted an interview with DeeJ that touched on the classes, weapons, and co-operative play of Destiny. Be sure to look over the comments section for a few extra words from the interviewee!
Community Managers Never Let You Down

Looks like your friendly neighborhood community managers wasted no time at Gamescom - there are a bevy of interviews popping up around the internet covering the latest batch of Destiny reveals. Here's what we know of so far:
It's nice to know these guys would never run around and desert you!
PlayStation Interview with DeeJ
This one managed to slip through the cracks! Back on Tuesday, Bungie did an encore performance of the Destiny demo on the Sony stage at E3, followed by a PlayStation Blog interview with DeeJ. You can catch the whole presentation below, or you can skip straight to the interview at 15:12 (thanks, Xenos).
DeeJ's Video Tricornucopia
The ever-darling DeeJ has seen fit to bestow upon our awaiting earballs and eyeholes a minor trilogy of video featurettes chronicling the early goings of E3 setup and facilitation. Take a look at Booth, Press Rooms, and Rehearsal. May the Vanguard watch over you with vigilance and mercy as you view them.
Your Questions in the Sack
DeeJ is collecting mail for this week's Mail Sack - ask a question!