Search results for tag '
updates

'

Showing results 1 - 7 of 7 matches
The Feedback Loop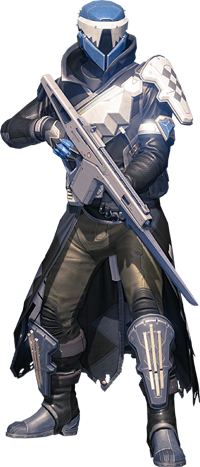 Pete Parsons
talks to GamesIndustry.biz
about Bungie's approach to Destiny post-release. Nothing really new if you've been keeping up with the patches and recent Thursdates, but it's a great summary of what's been fixed or added, and how they'll continue to listen to players and build alongside their experiences. I know that's Pete's job, but I can't but feel happy about their dedication. Thanks
rliebherr
!
Leviathan | Nov 26, 2014 12:19 pm |
link
---
Destiny Updates: January Bungie Podcast
Destiny Updates published a video that covers the January Bungie podcast - he breaks down all the competitive multiplayer info that was divulged in the podcast and provides some really interesting insight into what he thinks all this means. Check it out!
colindosaj | Jan 25, 2014 10:30 pm |
link
---
Destiny Updates Goes Lunatic
Destiny Updates has taken his time with The Moon trailer from earlier this month, and it paid off. I learned a few things, that's for sure.
Thanks for posting it on on our forums, Mr. Updates.
Leviathan | Oct 17, 2013 03:00 pm |
link
---
Destiny Updates breaks down the podcast
Destiny Updates took his time and broke down the Bungie Podcast - his summary boils down the hourlong discussion to an 11 minute series of highlights. As always, he's done a fantastic job of paying close attention and teasing interesting tidbits from Bungie's intentionally vague hints, tying together older info with new content. Go give it a watch!

Claude Errera | Sep 28, 2013 05:28 am |
link
---
Destiny Updates Takes a Gander at the Thank You Vid
Destiny Updates continues their in-depth analysis with their microscope aimed at yesterday's Community Thank You video. Teleporting, energy knives, and more insanity. I feel like we've seen more of how Destiny really plays in yesterday's quick glimpse than ever before.
Leviathan | Sep 5, 2013 08:55 pm |
link
---
Destiny Updates: E3 Trailer Analysis
Destiny Updates stopped by our forum to announce his analysis of the E3 Gameplay Trailer - he walks through the trailer and points out all sorts of details you may have missed (I know I certainly missed a few). Go watch - and see what speculation inspires YOUR imagination!

Claude Errera | Jun 23, 2013 06:39 am |
link
---
Breaking Down the Clues
Destiny Updates stopped in to announce an analysis of the Destiny weapon/armor information screens, as shown at E3. Pretty nice rundown - check it out, you may have missed some of this!

Claude Errera | Jun 18, 2013 11:41 am |
link
---