Search results for tag '
Alpha

'

Showing results 1 - 13 of 13 matches
These guys are all talk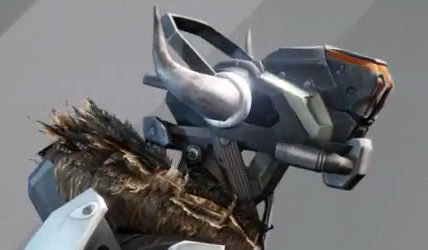 redditor FWCReddit compiled a LOT of quotes from Non-Player Characters in the Tower during the Destiny Alpha, and has transcribed these in a couple of reddit posts (
Part 1
|
Part 2
). It's fascinating - go explore! Thanks,
Yapok
.
Assessing the Assets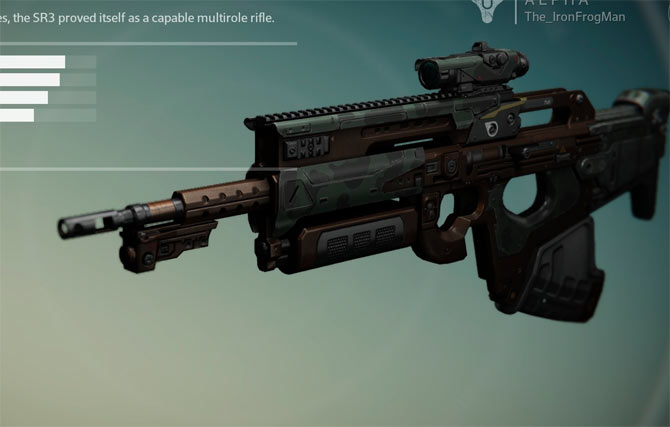 DestinyNews did a nice job of collecting screenshots of all the weapons they came across in the Alpha - swing by to see the
Weapons
and
Armor
pages! I'm drooling to see how big these lists will become in the actual game... thanks,
INSANEdrive
.
Dawn of the Montage of the Alpha
TheReachWay and Snabobo teamed up to put together a slick Destiny Alpha montage showing off their FPS skills - and TheReachWay's video editing skills! Check out "Dawn".
Anger, Sadness, and Envy Destiny Special: Strike
The last segment of the Anger, Sadness, and Envy Special Look at the Destiny Alpha went live today - narcogen let us know that Rampancy.net's coverage of the Alpha Strike is up. Check it!

What's it like to carry the light?
Stephen Laughlin spent some time in the Tower while playing the Destiny Alpha - and he's got some great NPC dialogue to show for it. Go watch!

Destiny Music, Recorded from the Alpha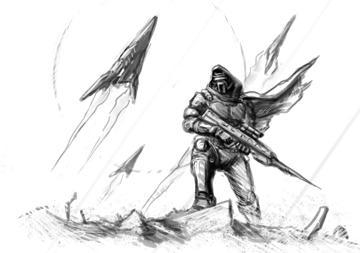 Oozer3993 visited with a pretty cool offering; he recorded as much music from the Alpha as he could (with minimal background noise). There are 15 pieces, some just fragments, some entire passages. All are worth hearing! He posted them on a filesharing site, but we've added a local mirror to his post, for ease of use. Zipped package is under 60 mb.

Anger, Sadness, and Envy Destiny Special: Multiplayer
Narcogen, Blackstar, and Cody Miller continue their look at the Destiny Alpha with Anger, Sadness and Envy Special: Destiny Alpha Part 5, focusing on The Crucible. Discussion revolves around how the various features of Destiny's multiplayer affect your actual gameplay experience. Go watch!
Anger, Sadness, and Envy Destiny Special: Exploration
Narcogen, Blackstar, and Cody Miller got back together for another segment of the Anger, Sadness, and Envy take on the Destiny Alpha; this time, it's a discussion of the Alpha's Exploration mode. Optimism and pessimism, all mixed into the same discussion! Go listen.

Anger, Sadness, and Envy Special: Destiny Alpha
Over at Rampancy.net, the latest episode of Anger, Sadness, and Envy focuses on the Destiny Alpha; Cody Miller describes what he experienced, and answers questions for Narcogen and Blackstar. It's pretty interesting how much trouble he has getting his point across sometimes... it really does seem like it's hard to grok what Destiny brings to the table without actually playing it.

All Good Things Must End
We'd like to apologize for the lack of timeliness - but you might have noticed some of your PS4 friends playing the Destiny Alpha today, even though it was supposed to end yesterday. Bungie pushed the deadline out a bit - this was tweeted at midnight last night:

As of this writing, though, it's over:
Hope you enjoyed it!
Mama Said Knock You Out
Gamecheat took one look at the Titan melee animation and immediately thought of the perfect song for his Destiny Alpha montage. Listen to the bass go BOOM!
Public Alpha for PS4 Launches on 6/12
Sony has announced that a 4-day Destiny First Look Alpha will be available for PS4 owners starting this Thursday, June 12th! If you have a PS4, you'll need to sign up at the PS4 GreatnessAwaits site by June 11th, so be sure to register!
Update: This article previously stated that the Alpha would last three days, but it appears to be four (June 12-15).
Translating the Fallen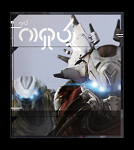 Ragashingo started a thread on our forum after visually connecting two pieces of Destiny concept art, but an observation from Pyromancy refocused the conversation onto the translation of the Fallen alphabet seen in various posters, shirts, and other media. It's no surprise that the two investigators (and a few others) have already made some interesting progress. There's always more to discover, though, so stop by the forum thread and see if you can lend a hand!